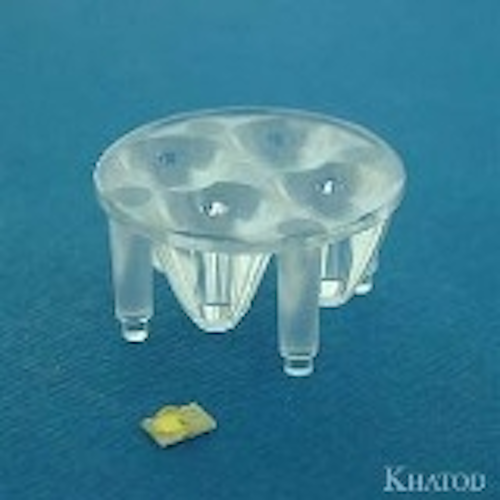 Future Lighting Solutions and Italy-based Khatod Optoelectronic have announced a worldwide distribution agreement that will bring Khatod's line of secondary optics for power LEDs to all major global markets.
The line contains a large selection of optics for LUXEON Rebel LEDs, including 190 single, double, triple and quad optics as well as color-mixing optical systems with multiple beam angles and configurations to fit many general lighting applications.
Under the agreement, Future Lighting Solutions will also assist Khatod in new optic development by providing insights into the needs of the general lighting market based on information gathered from working with luminaire manufacturers.
Khatod expects to add more than 50 new products to its current 690-SKU catalog this year, in part with Future's assistance. Khatod is also capable of developing custom optics.
Future Lighting Solutions is the first North American as well as the first worldwide distributor of LED optics from Khatod.