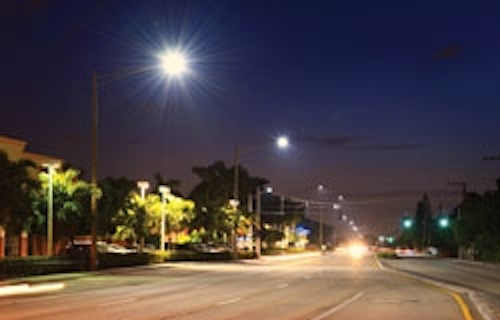 LED lamp and luminaire maker CRS Electronics will get a private cash infusion, while Evluma and Cree expand facilities, Evolucia prepares to defend IP, and SemiLEDs announces financials.
CRS Electronics (TSX VENTURE:LED) has announced that it plans a private placement of stock that will provide the company with $2 million in funds for working capital purposes. Evolucia has hired law firm DLA Piper to protect its patent portfolio. Evluma will move to a new manufacturing space, while Cree is adding warehouse space. LED manufacturer SemiLEDs announced mixed results for its fiscal third quarter of 2013.
CRS private placement
The CRS funding news was initially announced on July 8, 2014, subsequently cancelled a day later, and then once again announced on July 15. Company CFO Matthew Grown said, "Particular details that needed to be revisited after last week's releases were sorted early this week and the proposed private placement is moving forward."
Investment bank Canaccord Genuity will assist CRS with the offering and will potentially earn both a cash commission and stock options based on the success of the placement. The company plans to sell 11,200,000 shares at a price of $0.18 per share. The capital will allow CRS to continue its pursuit of the solid-state lighting (SSL) market. The company manufactures LED retrofit lamps, SSL luminaires, and electronics related to LED lighting.
Evolucia patent enforcement
In the intellectual property (IP) arena, Evolucia evidently intends to step up enforcement of its patents and the company specifically cited patent number 8,635,049 entitled "Light unit with light output pattern synthesized from multiple light sources" that was issued early this year.

The referenced patent covers outdoor luminaires in which LEDs are mounted discretely at specific angles to form the desired beam pattern in area or roadway lighting applications — a technique the company callas Aimed Optics. More typically, outdoor luminaires use total internal reflection (TIR) optics mounted on LEDs in a planar configuration to form the desired beam. But the Aimed Optics approach may become more common with the move to larger LEDs including chip-on-board (COB) components.
"DLA Piper is one of the world's preeminent global law firms," said Thomas Seifert, Evolucia CEO. "The firm has the world's leading intellectual property practice and it is extremely selective of the clients it takes on. DLA Piper's representation of Evolucia evidences the value of our IP and the contributions that our Aimed Optics technologies are making in the LED lighting sector. We are delighted to have DLA Piper as a strategic partner and member of the Evolucia team."
Facility expansions
Seattle, WA-based SSL manufacturer Evluma will move into a larger facility located in Renton, WA at the end of July. The company said the move will enable a fivefold increase in manufacturing capacity. The company is also transitioning to a lean manufacturing strategy and will be able to support that move with the footprint of the new facility.
"Evluma celebrates six successful years in business by thanking our customers and improving our support to them by shortening lead times, strengthening quality, and controlling costs," said David Tanonis, vice president of sales and marketing at Evluma. The so called lean manufacturing lines are being created by WorkSmart Systems.
"Lean enterprises rely on a people-oriented point of view. People have always been one of our strengths," said president and CEO Keith Miller. "Evluma fosters a manufacturing ideology that brings our team together with our customers to make the best lighting products possible."
Cree, meanwhile, is adding warehouse space in the Durham, NC area, according to a local newspaper,The News & Observer. The company manufactures many of its retrofit lamps in the Durham area; presumably the new space will house products awaiting distribution.
SemiLEDs financials
In quarterly financial results, SemiLEDs (NASDAQ: LEDS) said it experienced an 11% gain in revenue in its third fiscal quarter of 2014. Still, the $4.6 million in revenue comes with a net loss of $0.23 per diluted share.
"We continue to be encouraged by the progress we have made in reorienting our business toward more profitable segments of the LED industry, such as UV and components, evidenced by our 11% sequential revenue growth in the most recent quarter," said Trung Doan, chairman, president, and CEO of SemiLEDs. "While we gain traction and grow our presence in these markets, we remain focused on operational cost improvements to lower our negative cash flow and accelerate our path to profitability."