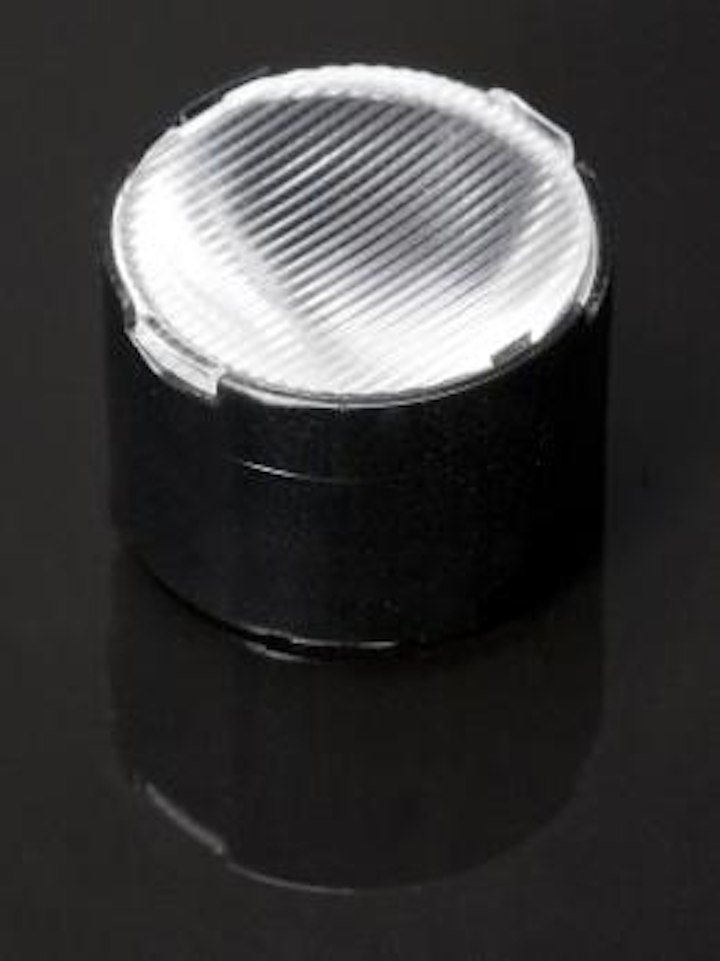 The private-equity firm Ratos, based in Stockholm, announced that it has acquired 67% of the shares of Finnish LED optics specialist Ledil Oy from the latter's founders, while Ledil has just expanded its optics family.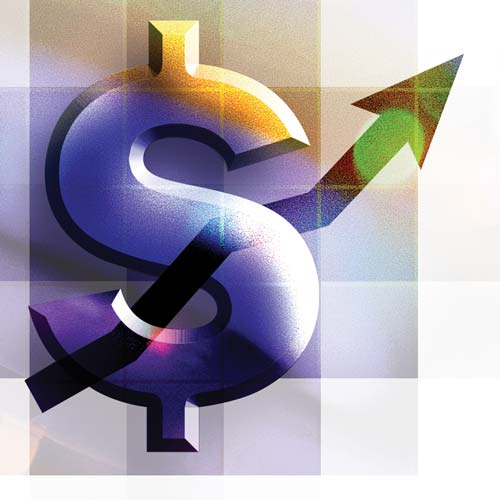 Stockholm, Sweden-based, private-equity-firm Ratos has announced the acquisition of 67% of the shares of Finnish LED optics company Ledil Oy. Ratos will provide the equity equivalent to EUR 50 million ($62 million) to Ledil's founders who will continue to manage the day-to-day operations of Ledil. Meanwhile, Ledil has expanded its solid-state lighting (SSL) optics portfolio with a number of products including the Leila-O-Was asymmetric lens for wall-wash applications.
Ratos was motivated by the rapid growth of LED technology in the lighting sector combined with Ledil's recent performance in the sector. Ratos said in the split 2013/2014 financial year that Ledil sales totaled EUR 24.5 million ($30.4 million) and that the company was growing at a 40% rate.
"Ledil is a fast-growing, profitable, and innovation-focused company that has created a strong market position within its niche in just a few years," said Ratos CEO Susanna Campbell. "The company's opportunities for continued growth within several product areas and geographies, combined with the underlying growing demand for energy-efficient, environmentally-friendly, and high-quality LED lighting, mean that we see Ledil as a very exciting investment. The experience and innovative powers of its founders, combined with our experience of supporting companies in growth phases and further develop organizations, create exciting opportunities for us to take the company to the next level."
Ledil's founders, meanwhile, see the partnership as a way to take the company to greater success. "Together with Ratos we are now taking the next step in Ledil's development," said co-founder Tomi Kuntze. "With Ratos as co-owner we will strengthen our opportunities for continued growth. This will create development possibilities for our employees and allow us to serve our customers even better. We have always strived to be at the forefront of technological development and we look forward to continuing our involvement in product development and further expanding our product portfolio so that Ledil can become even bigger and even more competitive."
New optics products
Just prior to the acquisition announcement, Ledil had also announced an expansion of several of its SSL optics lines. The most significant could well be the aforementioned wall-wash LED optics. The wall-wash application requires a unique asymmetrical beam pattern that allows a flow of light down the wall. Moreover, in a typical installation, luminaires are located close together to deliver continuous lighting along a wall.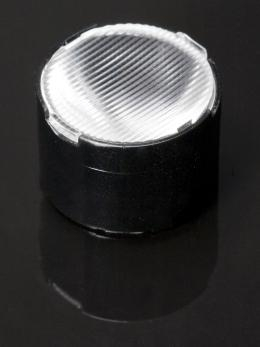 Ratos acquires LED optics specialist Ledil, Ledil expands solid-state lighting optics portfolio
The Leila-O-Was is designed to be installed 10-20 cm from the wall with luminaire spacing of 5-15 cm. In a typical fixture design, and target mounting height of 3.5m, the LED optics would enable delivery of 86 lm. The optics are compatible with LEDs from Cree, Osram Opto Semiconductors, Seoul Semiconductor, Nichia, and Samsung.
Ledil also launched new optics for the Cree XM-L and XP-L LED families. The HB-2X2 total internal reflection (TIR) lenses are designed for high-bay applications and, as the name implies, are supplied in a 2×2 configuration. The company also expanded the Veronica family with 30° and 52° beam optics, and added new beam patterns in the Winnie LED optics family.
The Winnie family is notable because those optics are designed to work with chip-on-board (COB) LEDs with larger light-emitting surfaces (LES). The company had announced the initial COB TIR lenses back in September. The additions support 35° and 48° flood beams.
For a broader look at advancements in LED optics for SSL, see our recent feature article that covers product announcements from a number of companies.