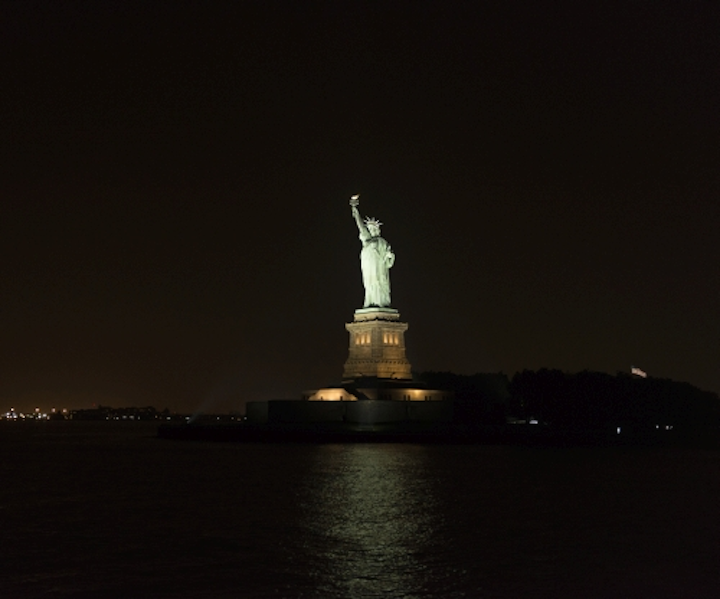 LEDs combined with customized optics focus on the architectural details of the iconic Statue of Liberty.

The Statue of Liberty Enlightening the World monument on New York's Ellis Island has received a solid-state lighting (SSL) upgrade that makes nighttime views of the US National Monument more dramatic than ever. Musco Lighting donated the new lighting and in fact developed custom LED-based fixtures to make the statue shine brighter than ever while minimizing light spill.
Interested in more news & announcements on LED & lighting applications?

The Statue of Liberty has stood as a symbol of freedom since 1886 after being presented to the US as a gift from the citizens of France. The monument was first lit at night with incandescent floodlights in 1916. Later, mercury vapor lights were installed and then a metal-halide (MH) system was put in place for the bicentennial in 1976.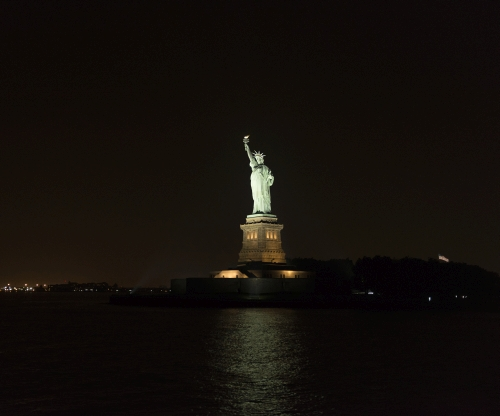 LEDs brighten freedom monument on New York's historic Ellis Island. Source: Musco Lighting
The MH lighting, installed in wells below ground level, was destroyed by Hurricane Sandy in 2012. Musco subsequently installed temporary LED lighting and began work on the customized fixtures that were put permanently in place this past July.
Related article: Regeneration throws light on Norman architectural heritage
As is increasingly the case, the new lighting system was developed primarily to optimize the viewing experience, with energy efficiency simply assumed as LED technology has evolved. Musco developed customized optics to focus the light on the monument. And indeed, the new lighting clearly reveals sculptural details of the artwork such as the folds of the robes.
"We are thrilled with Musco's outstanding donation," said John Piltzecker, superintendent of Statue of Liberty National Monument and Ellis Island. "The good lighting practices that have been initiated will result in energy efficiency and enhance the experience of millions of people who view Lady Liberty from New York Harbor in the evening hours."
Despite the fact that the new lighting is said to be twice as bright as the old MH lighting, the LED system does deliver the anticipated energy efficiency. The National Parks Service said that it reduced energy consumption by 62%.
Related article: LED projectors cast new light on the historic Citadel of Bonifacio
Musco, meanwhile, has been involved in numerous notable SSL projects at US landmarks including the Washington Monument and Mount Rushmore.
"The Statue of Liberty has been an icon of freedom for nearly 130 years. After the devastation of Hurricane Sandy, we were honored to bring the monument back to light with our temporary system," said Joe Crookham, president of Musco Lighting. "With the new permanent lighting system in place, we continue our partnership with the National Parks and our shared commitment to bringing good lighting practices to the nation's parks."