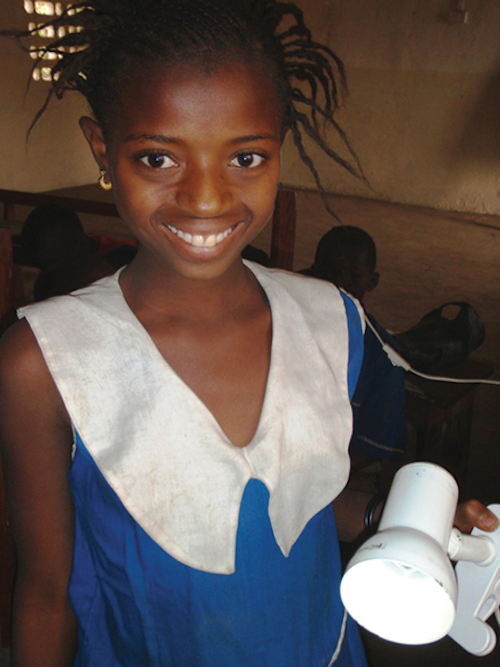 The International Year of Light and Light-based Technologies (IYL) is a global initiative for 2015 that has been adopted by the United Nations to celebrate light and optical technologies. CAROLINE HAYES looks ahead to next year's program, which is timed to coincide with several significant anniversaries in the history of light-based technologies.
The year 2015 will see the anniversary of several events and discoveries regarding light. It marks the 1000-year anniversary of scientist Ibn al-Haytham's seven-volume Kitab al-Manazir, or Book of Optics. It also marks the centennial of Albert Einstein's general relativity equations, a theory that was tested using light. The first observation that brought the theory to public attention was light deflection from the sun during an eclipse.
2015 also marks 50 years since Arno Penzias and Bob Wilson at Bell Labs discovered the cosmic microwave background — or the echo of the origin of the universe — which is now known as the Big Bang theory.
Despite all of these milestones, in the 21st century there are still communities that do not have access to light at the flick of a switch. IYL2015, in addition to its remit to highlight the importance of light and optical technologies, includes the Study After Sunset program. This initiative aims to increase work already underway to install solar lighting in rural communities in Africa so that children can continue their education after sundown. There are thought to be around 250 million homes in Africa that are not connected to any electricity grid.
A year for a legacy
Dr. Beth Taylor, PhD, chair of the UK National Committee for IYL2015, is passionate about the objective to extend lighting in rural areas. "People either have to switch off at 6pm, when the sun goes down, or have to depend on kerosene lamps, which are pretty dangerous and very expensive," she explained. The Study After Sunset project intends to help the various non-governmental organizations (NGOs) that currently distribute solar lamps and to increase - by an as-yet unspecified number - the number of homes that are lit after daylight hours.
Image courtesy of Philips Lighting.
In keeping with its sponsorship of IYL2015, Philips Lighting has created Lighting Centers in Africa using light that does not depend on the grid. Here solar LED streetlights are used in Ghana.
"To be honest, these international years can come and go; and while they seem like a great idea at the time, afterwards you might find yourself thinking, 'What difference did it really make?'" said Taylor. "I want it to have a legacy and some kind of impact."
As chair of the UK National Committee, Taylor will steer three objectives, which correlate with UN goals. "The first is about making people more aware of how dependent we are on light and photonics technology. We have a very strong photonics industry here in the UK, but no one knows about it," she explained. "Most of the companies are small- to medium-sized, not big multi-nationals, and we want to make more people aware of this. They should be proud of the industry and the government should be supporting it."
Another objective for the UK National Committee is to encourage more children to study STEM (Science-Technology-Engineering-Mathematics) subjects. "Many organizations are working towards this," added Taylor. "We hope to make a difference to the number of children who see excitement in light technology and who see it as a place to have an inspiring career." Finally, there is the Study After Sunset project underway.
International support
Mexico proposed IYL2015 in November 2013 and it is now close to coming into being. It will begin with opening ceremonies in Paris on January 19–20, 2015. A delegation of senior optics and photonics professionals decided that the focus of the year should include the science and technological applications of light and and should emphasize the "key role of photonics as an enabling technology to solve problems of global concern."
Explaining the initiative, Ana María Cetto from the National Autonomous University of Mexico (UNAM) said, "Light matters to all of us. It is thanks to light that we know our place in the universe, and that there is life on Earth. The IYL will create a forum for scientists, engineers, artists, poets, and all others inspired by light to interact both with each other and with the public so as to learn more about the nature of light, its many applications, and to discuss its role in our culture."
The resolution was adopted with co-sponsorship from 35 countries: Argentina, Australia, Azerbaijan, Bosnia and Herzegovina, Chile, China, Colombia, Cuba, the Dominican Republic, Ecuador, France, Ghana, Guinea, Haiti, Honduras, Israel, Italy, Japan, Mauritius, Mexico, Montenegro, Morocco, Nepal, New Zealand, Nicaragua, Palau, Republic of Korea, the Russian Federation, Somalia, Spain, Sri Lanka, Tunisia, Turkey, Ukraine, and the United States of America.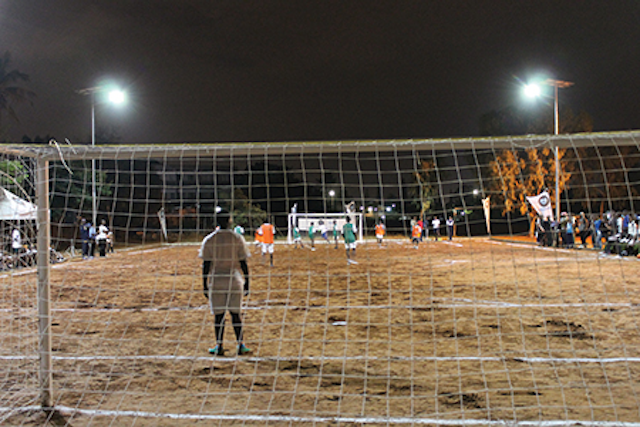 Image courtesy of Philips Lighting.
A community Lighting Center in Mozambique enables nighttime recreation.
The project has more than 100 partners from 80+ countries and is endorsed by scientific societies, museums, universities, and organizations including the International Council for Science (ICSU), the International Centre for Theoretical Physics (ICTP), and SESAME (Synchrotron-light for Experimental Science and Applications in the Middle East).
A royal seal of approval
IYL2015 is accompanied by the UNESCO International Basic Sciences Programme (IBSP). In the UK, a national committee is headed by the Institute of Physics, with Prince Andrew, Duke of York, as patron. As patron for the Institute, the Duke will host a launch event in London in January, and he will visit companies and universities with particular photonics and IYL-related expertise throughout the year. "He is a great source of advice," said Taylor. "He has been involved in UK science and technology for a long time. He knows a lot of sensible things to do and was very helpful in terms of things we might do."
Chairman of the IYL2015 steering committee John Dudley is a member of SPIE - the international society for optics and photonics - and is currently serving as president of the European Physical Society. He described the official mandate from the UN as "to talk about photonics and bring it to communities and education - not just scientists, but society at large: high-level politicians and school kids."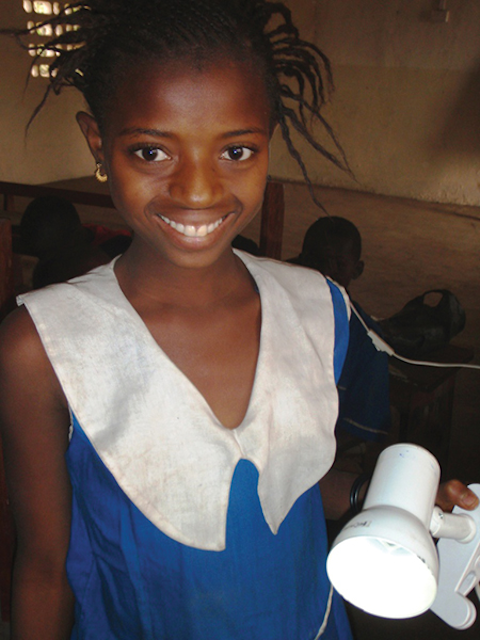 Image courtesy of Light Up The World.
Children in rural areas can now learn past daylight hours thanks to off-grid lighting provided by Study After Sunset.
Dudley explained that the scientific community may appreciate the importance of light and photonics, but outside the confines of science not many people understand how a smartphone sends a microwave signal to a cell tower, the microwave signal is converted to a modulated laser signal and transmitted into optical fiber, and then propagated under the ocean from one continent to another. "We have to establish clearer lines of communication with politicians and funding agencies that allow us to do our research by investing in resources and people to develop technology for tomorrow," he said in an IYL2015 presentation. "We will only get this chance once; there will not be another International Year of Light, so we have to seize this chance."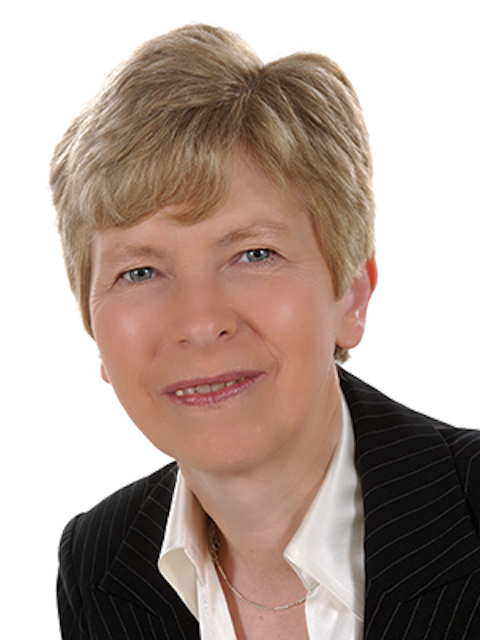 Chair of the UK National Committee Dr. Beth Taylor wants IYL2015 "to make an impact."
Addressing the theme of Light in the Built Environment, Dudley wants light to be used effectively by lighting designers, minimizing energy use and light pollution. "Figures suggest that lighting represents almost 20% of global electricity consumption," he noted. "The future development of society in both developed and emerging countries [is] intimately tied up with the ability to effectively light our cities, homes, schools, and recreation areas. Moreover," he explained, "addressing issues of light pollution is essential...from reducing energy waste to allowing us to appreciate the beauty of the night sky. Raising awareness of the importance of the interdisciplinary theme of Light in the Built Environment will be a key goal of the International Year of Light in 2015."
A founding partner of IYL2015, the Optical Society (OSA) echoes Dudley's sentiments and in an official statement the organization said it "supports the IYL goal of highlighting to the citizens of the world the importance of light and optical technologies in their lives, for their futures and for the development of society."
It says that the importance of light is evident in ground-breaking research that it has published and presented at conferences, including self-driving cars, using light radar (lidar) and wearable technology.
Philips Lighting is the first patron sponsor and will take part in high-level roundtable discussions regarding the need for innovative lighting to address energy efficiency and climate protection. It will also support Study After Sunset to promote the use of portable, solar-powered, high-brightness LED lanterns.
Harry Verhaar, head of global public and government affairs at Philips Lighting, commented, "Lighting has now entered a digital era, where sustainable LED technologies are connected to networks, devices, and apps and placed to address the world's challenges...the International Year of Light presents the opportunity to realize the potential of recent innovations in light to benefit people both socially and economically, while addressing global challenges like climate change at the same time."
The collection of large companies, professional bodies, academic interests, and society reflects Dudley's call to researchers, professional societies, academics, and members of the public excited by science and technology to work together. The list of those involved would indicate a strong belief in the project and evidence, to misquote an old saying, that "many hands make light (year) work."
---
CAROLINE HAYES is a contributing editor with LEDs Magazine.