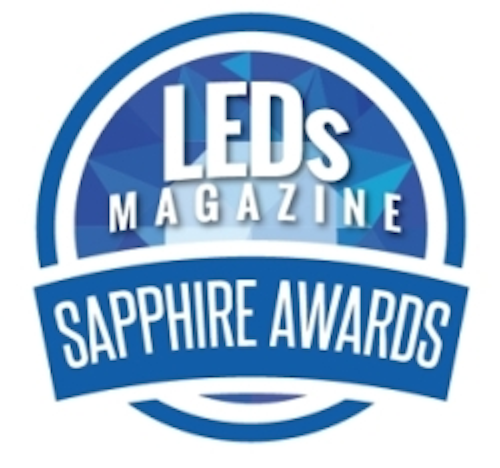 As the culmination of the inaugural LEDs Magazine Sapphire Awards, MAURY WRIGHT & CARRIE MEADOWS bring to light the entries that scored 3.5 Sapphires or more.
The first-ever LEDs Magazine Sapphire Awards Gala, held during the Strategies in Light and The LED Show co-located event in Las Vegas (Feb. 24-26, 2015), celebrated the LED-centric products and technologies that took home well-deserved trophies in 13 categories, as well as the team of innovators who received the Illumineer of the Year award. Here we provide the details on the LED and solid-state lighting (SSL) products that scored 3.5 Sapphires or higher. Entries were judged on a scale from 1-5 Sapphires by our panel of industry experts (see below).
Get the latest Sapphire Awards program and submission process details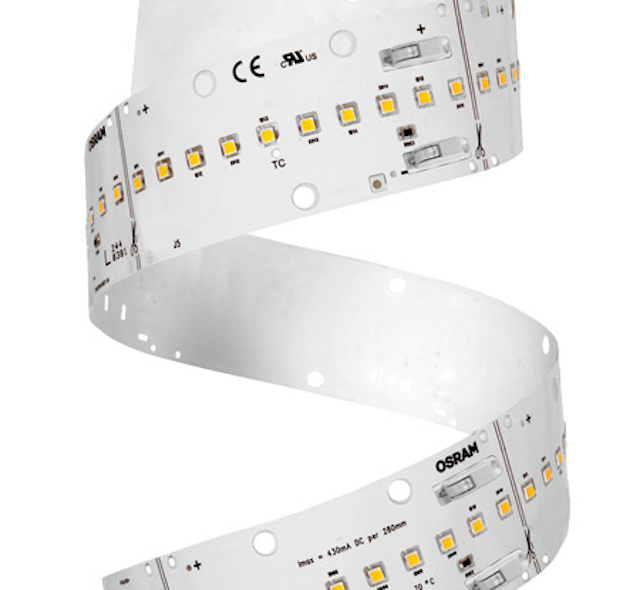 To help our readers understand and compare the scoring, our judges determined that a product had to be commercial-grade or worthy of being deployed in a commercial application in order to achieve a score of 3 Sapphires. For scores higher than 3 Sapphires, the judges explored to what extent the entry could deliver outstanding performance. For scores in excess of 4 Sapphires, products were required to provide new capabilities that cannot be found in legacy lighting products. The scoring that follows lists the Sapphire Award category with each entry. For more details about the winning submissions, see our feature article at http://bit.ly/1Dn7EcD.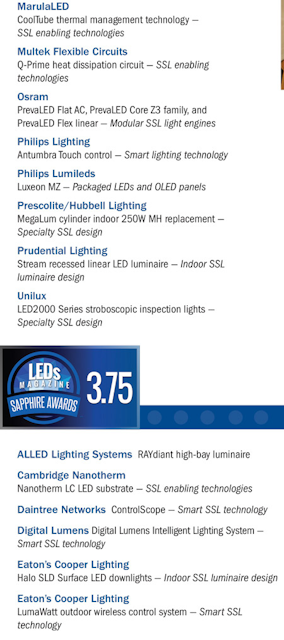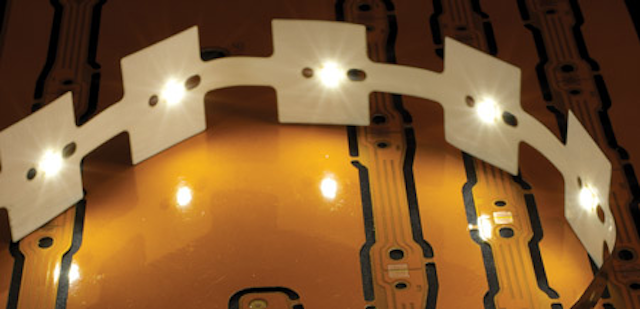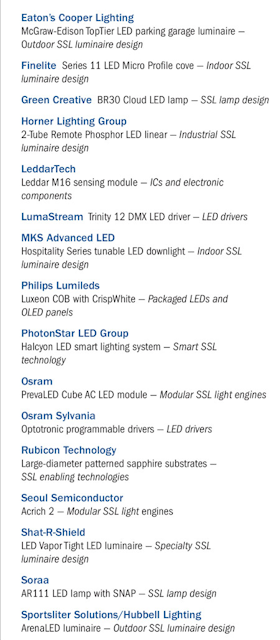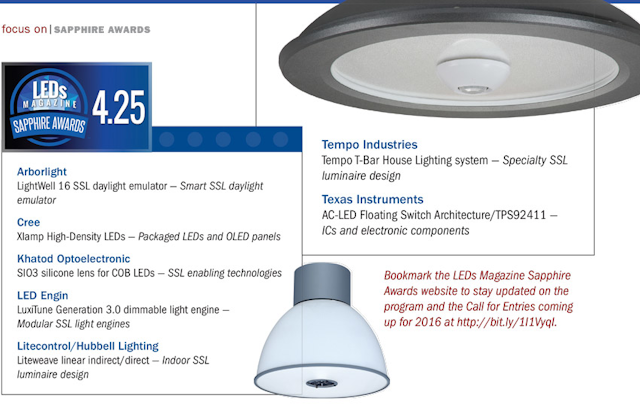 Bookmark the LEDs Magazine Sapphire Awards website to stay updated on the program and the Call for Entries coming up for 2016 at http://bit.ly/1I1VyqI.