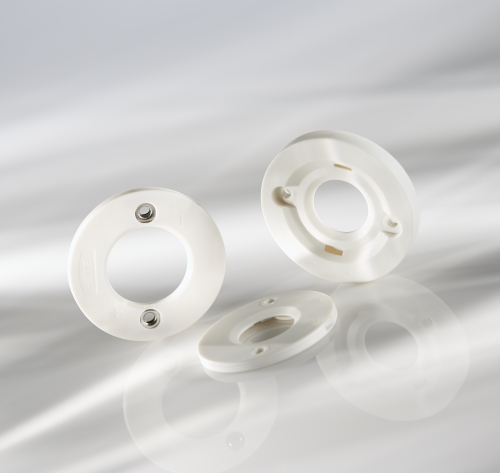 28x28 solderless holder enables faster assembly and mass adoption of CoB technology

LAS VEGAS – TE Connectivity (TE), a world leader in connectivity,introduced a new addition to its innovative line of LUMAWISE LED holders at the recent 2015 Strategies in Light exposition in Las Vegas, Nevada. The new, high-performance Z50 28x28 LED holder enables the electrical, thermal, mechanical and optical connectivity of chip on board (COB) LEDs in a fixture with a solderless connection. The LED holder provides quick and easy solderless connection to support various LED brands on one platform.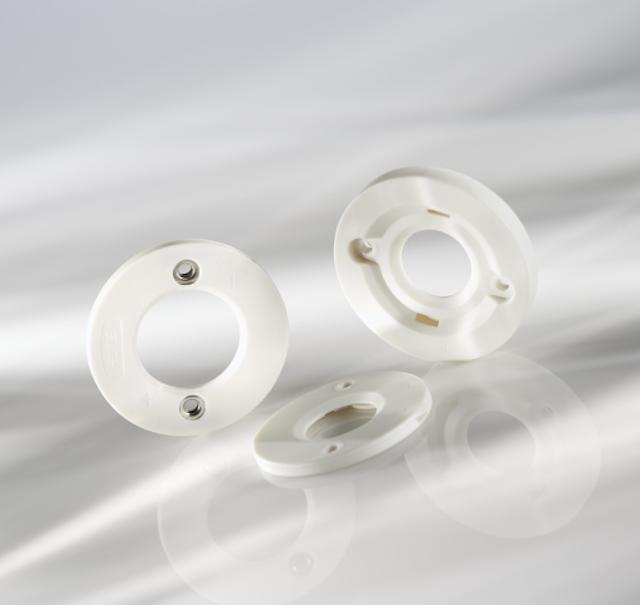 TE Connectivity's Lumawise LED holder integrates electrical, thermal and optical connectivity for COB fixtures

TE's LUMAWISE LED holders can accelerate time to market for luminaire manufacturers, allow for minimized applied costs, facilitate easy integration and improve assembly efficiency. The holders are built with RoHS compliant materials, can operate in temperatures from minus 40 degrees Celsius up to 105 degrees Celsius, and can withstand voltages up to 277 VDC/AC. The holder housings can accommodate 18 AWG to 20 AWG wiring and are available in gold and tin contact platings. LUMAWISE LED holders can be used in a variety of applications including agricultural, commercial, industrial, residential, retail, outdoor, emergency and off-grid lighting.

"LUMAWISE LED holders simplify the manufacturing process by providing a solderless connectivity solution that makes assembly faster and simpler, with less potential for damage to the LEDs," said Jeroen Iedema, product manager, TE. "The Z50 LED holders extend the benefits of the original LUMAWISE products to a wider group of manufacturers and sizes."

The LUMAWISE family of products includes:
• Scalable LED holders that accommodate a broad range of LED package sizes and platings
• Type Z holders that are designed to enable customers to develop Zhaga compliant modules and provide designers with standard and low-profile versions featuring snap-in LED retention
• Custom LED holders that offer a variety of specific LED-optimized holder solutions, giving lighting manufacturers a tightly integrated holder solution for their designs.

LUMAWISE, TE, TE Connectivity and the TE connectivity (logo) are trademarks of the TE Connectivity Ltd. family of companies. Other products, logos, company names mentioned herein may be trademarks of their respective owners.

ABOUT TE CONNECTIVITY
TE Connectivity (NYSE: TEL) is a $14 billion global technology leader. Our connectivity and sensor solutions are essential in today's increasingly connected world. We collaborate with engineers to transform their concepts into creations – redefining what's possible using intelligent, efficient and high-performing TE products and solutions proven in harsh environments. Our 80,000 people, including 7,500 design engineers, partner with customers in over 150 countries across a wide range of industries. We believe EVERY CONNECTION COUNTS – www.TE.com.
Contact:

TE Connectivity - Product Information Center
+1-800-522-6752
E-mail:

Web site:

www.lumawise.com

Locate more connectors & cabling vendors in the LEDs Magazine Suppliers Directory

Submit new products, case studies/projects, and other press releases at http://www.ledsmagazine.com/content/leds/en/addcontent.html and http://www.ledsmagazine.com/content/leds/en/iif/add.html.
More from TE Connectivity:
TE Connectivity's NECTOR M power system is expandable for enhanced lighting interconnect
TE Connectivity forms strategic distribution partnership with connectivity products supplier TTI Europe