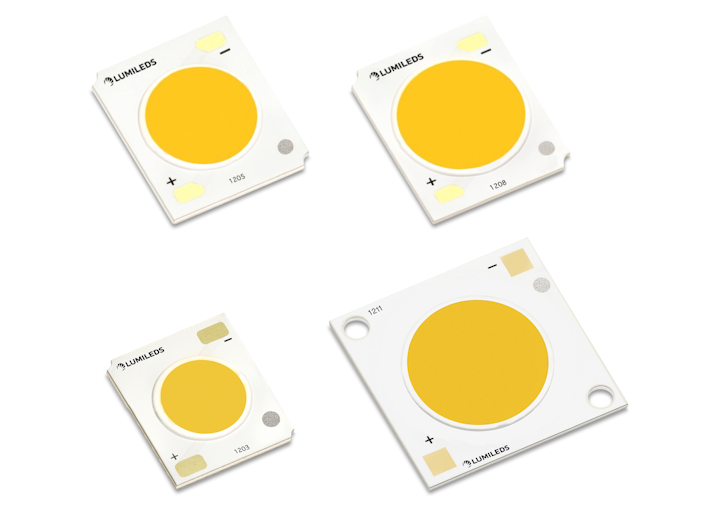 Lumileds has announced the Luxeon CoB Core Range PW family of packaged LEDs that combine excellent color rendering and efficacy in the 138-lm/W range. Everlight Electronics has announced new infrared (IR) and RGB (red, green, and blue) color LEDs for automotive solid-state lighting (SSL) applications. Bridgelux has announced full commercial availability of its Thrive series of LEDs that deliver a more uniform spectral power distribution (SPD) than typical phosphor-converted white LEDs.
SLA phosphor

Generally in the packaged LED sector, it remains a challenge to develop LEDs with high efficacy and excellent color rendering. Properly rendering saturated red colors requires more red energy in the SPD of the LEDs, and in the case of phosphor-converted white LEDs, the red energy spills into the IR range and is essentially wasted energy. We have coved this tradeoff of efficacy and light quality for years including in a feature article from a prior winner of our Sapphire Awards Illumineer of the Year — Alexander Wilm of Osram Opto Semiconductors.
One approach to improving efficacy in high-CRI LEDs comes via the use of a narrow-band red phosphor, or what is sometimes called a line phosphor. Such a phosphor minimizes the spectral energy produced outside the human visual range, and is the approach taken by Lumileds in the new chip-on-board (COB) LEDs. The LEDs employ a strontium aluminate-based phosphor that Lumileds calls SLA.
Lumileds targets high-end retail and similar demanding SSL applications with the new LEDs. Moreover, the engineers achieved a spectrum with white points below the black body locus. Research has revealed than most people perceive colors as more vibrant with such an SPD.
The result is an LED portfolio in which a 4000K-CCT LED with 90-CRI performance also delivers 138-lm/W efficacy. You will find mid- and high-power discrete packaged LEDs that exceed that performance, but it's near the head of the class for a COB based on an array of LEDs. "We're always testing new phosphors to hit on the ideal combination of color point and performance," said Keen Oun Yap, product manager of the Luxeon CoB Core Range PW. "This new line of COBs features outstanding color stability and performance over time."
Automotive SSL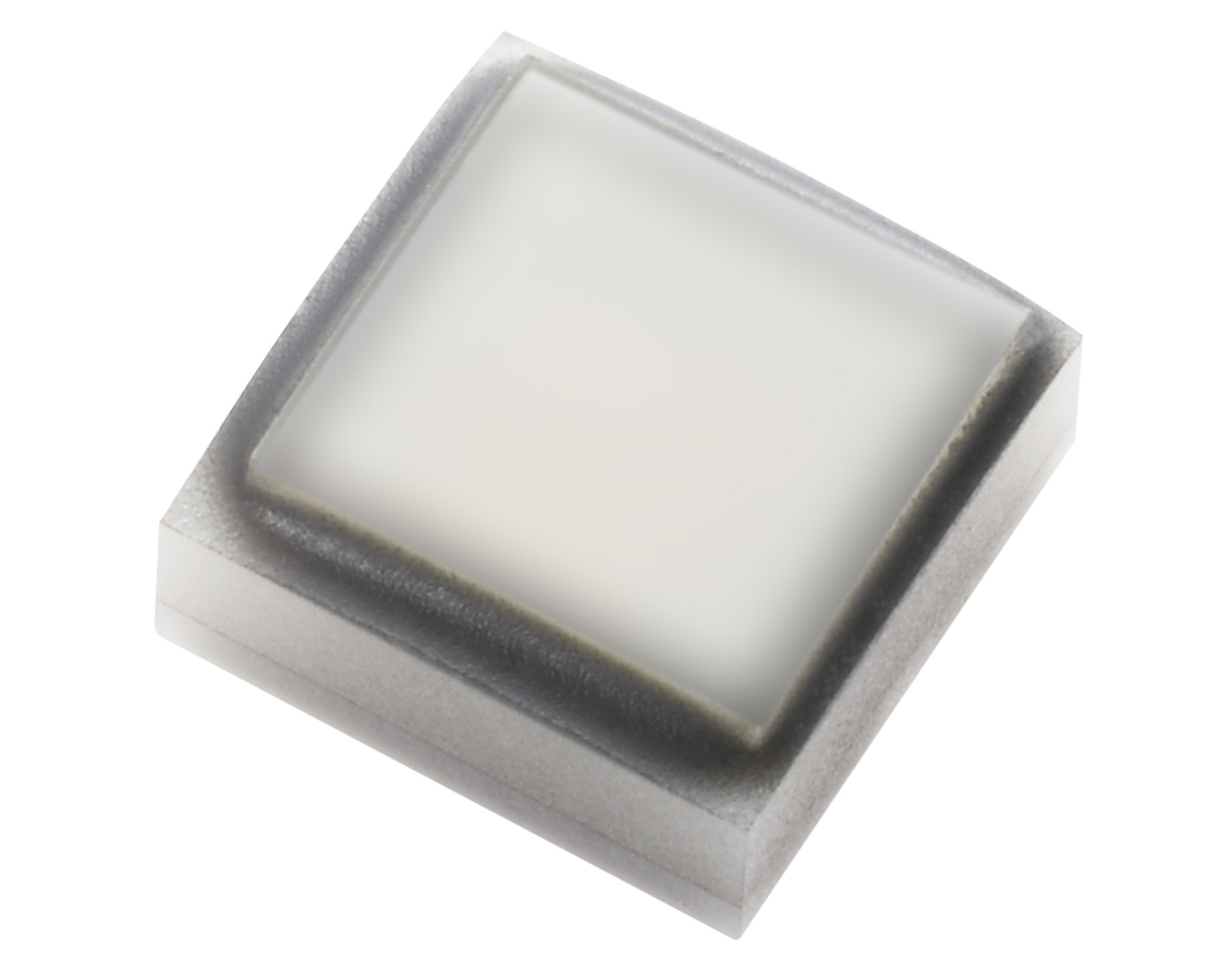 Photo credit: Image courtesy of Everlight.Moving to the evolving environment of the automobile, Everlight is targeting ambience and functionality with its latest LEDs. In the case of the IR additions to the company's portfolio, the three new LEDs support facial recognition for the driver, automatic dimming of mirrors and indicator lighting, and better touch screens.
The new EL SMARTLED (S-Smart, M-Multi Function, A-Automotive, R-RGB, T-Technology) series, meanwhile, delivers colorful ambience in the auto cabin. The LEDs include a driver on chip. And the products comply with the ISELED Alliance standard for automotive applications that we have covered on a number of occasions. Indeed, ISELED just announced that Everlight had joined the alliance last month.
Uniform SPD
Back to general lighting and improved light quality, Bridgelux is now shipping the Thrive series that we first covered earlier this year after an early look at the technology during LEDucation. The LEDs use dual blue-pump LEDs, or dual strings of LEDs in the case of a COB, to spread the blue energy and minimize what is normally a single blue peak to produce much smaller adjacent peaks.