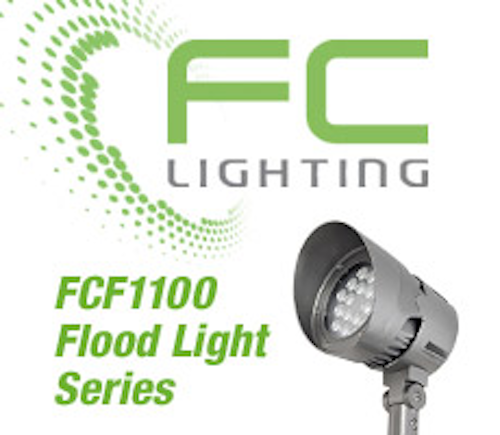 Commercial Grade LED flood light series with four different family sizes. The FCF1100 Flood Light Series includes a 3", 5", 6" and 9" models that have the same look but, use different powered lumen packages to meet lighting design specifications. This creates uniformity in style with scalable performance using various fixture sizes. The LEDs are available in five color temperatures, 27K, 3K, 35K, 4K and 5K, to create the right ambiance for your outdoor lighting. The LED lamps used for this flood light series offer power efficiencies that conventional lamp options cannot. To that point, the power consumption used, compared to the highest lumen output of the different sizes is the FCF1103 (3") - 933 lumens at 7 Watts, FCF1105 (5") - 1,750 lumens at 16 Watts, FCF1106 (6") - 4,185 lumens at 26 Watts and FCF1109 (9") - 10.765 lumens at 88 Watts. The FCF1100 series floods are designed to accommodate a multitude of diverse lighting solutions and installation scenarios.
Request More Information
Fill out the form below to request more information about FCF1100 Series LED Flood Lights.
---