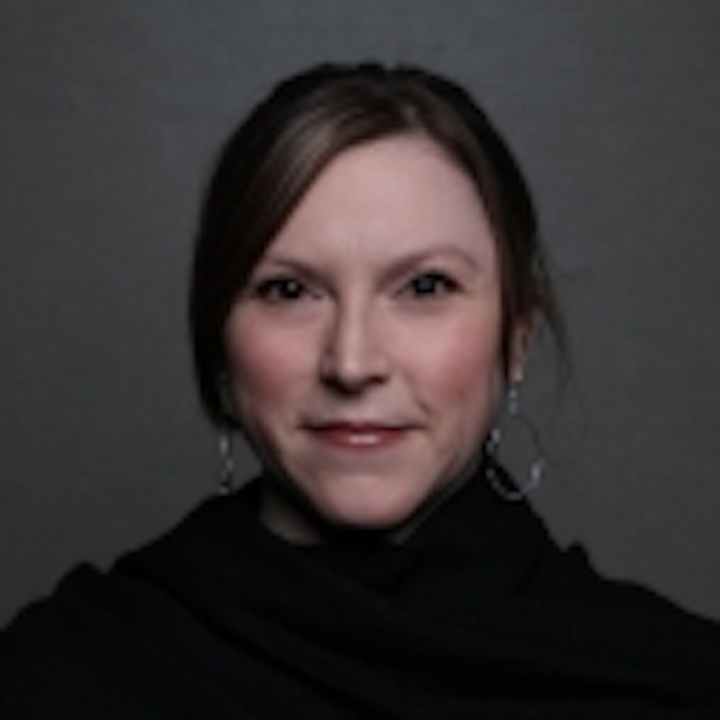 We have pointed out before that CES in Las Vegas is a consumer electronics show; since solid-state lighting (SSL) technology isn't the main course, we just don't "dine out" on that event as much we would like to in our coverage. We do of course pay close attention to exciting launches from companies in our sector that show a futuristic integration of smart concepts enabled by LED technology and controls, such as the LEDvance Bluetooth Mesh, Philips Hue, and Osram smart car collaboration announcements that broke in the past week. Still, while doing some Twitter stalking, I found a few other lighting-related launches that, although they wouldn't be "breaking news" for LEDs Magazine, are still fun or forward-thinking enough to consider as appetizers for a bit of Friday fun.
Our #CES2018 is off to a great start! Sands Booth 42949, come check us out! #NanoleafCESpic.twitter.com/ArV5VLk9xX

— Nanoleaf (@nanoleaf) January 9, 2018
"All interaction, all the time" is the current push in consumer electronics, since home assistant devices launched on the scene a few years back and color-tunable lighting has been made consumer-friendly. Nanoleaf's Aurora RGB light panels integrate with popular interactive home assistant devices to provide exciting interactive and immersive lighting schemes. Plus it offers a wacky-shaped Nanoleaf Remote, a Homekit-enabled Bluetooth controller for Android or iOS.
Lyveco Flame lamps now available exclusively at Amazon https://t.co/1sbzAlZjz7
Watch video to see how incredible this product is. #led#lighting#gadgets#CES2018#amazon#NewYearNewYoupic.twitter.com/iXhv5pHzYM

— LyvEco (@LyvEco) January 4, 2018
LyvEco is a UK supplier of LED lighting that has released its LED flame lamps as an Amazon exclusive. The LED lamps provide a more realistic open-flame glow and flicker than I've personally seen before. The color temperature is listed as a "red-hot" (you know what I mean) 1800K with 360-degree beam distribution for that fiery look. A 110-lm lamp consumes 5W. These lamps are currently not delivering to the US, according to the Amazon UK page, but may be enjoyed elsewhere.
Using light to get the best out of people https://t.co/3JW759iWMy#jetlag#winterblues#sports#shiftwork#light#lighttherapy#olympics#winterolympics#PyeongChang2018#PyeongchangWinterOlympics#occupationelhealth#nightshift#patent#ces2018#winterdip#winterdepression#SADpic.twitter.com/5bykXYglpr

— FluxPlus Health (@FluxPlus_Health) January 11, 2018
FluxPlus Healthy Lighting, based in the Netherlands, landed on US soil to promote its Propeaq glasses, which are intended to deliver phototherapy via blue-rich LED light directly to the user's eyes as an answer to jet lag, fatigue, and sleep disturbances. While we have reported on this circadian-response altering technique with regard to eyewear developed by Osram for racecar drivers, it's interesting to note a company promoting this human-centric lighting technology directly to consumers, whereas it has previously targeted elite athletes looking to improve performance.
You were expecting it, here it is, The #Bright#Lock. The first #SmartLock opening with #light. A patented and #safe solution that functions without a bridge or Bluetooth, but works with an encrypted code in the flash of your #smartphone!#CES2018#Startup#FrenchTech#Havrpic.twitter.com/qWcyVCgmJp

— Havr (@HavrSmartlock) January 9, 2018
And we're leaning toward the more security-minded but still maintaining the cool factor with Havr's Bright Lock, a smart lock that is said to replace your keys by unlocking with the flash on your smartphone. But this device from the French startup is under lock and key — I wish I were joking; I can hardly find much real information on it. From what I can gather, it appears to be a brainchild product through a French technology incubator called La French Tech (The French Tech Initiative). Forgive the lack of detail; the website I found for Havr is unfortunately inaccessible (www.havr.io). But hopefully they will disseminate more online information, because I'm really curious about what kind of security features are enabled and whether any additional biometric measures might be involved. What happens if you are detached from your tech appendage? My sincere apologies, but I'm going to have to leave us all wondering on that one. Google can only do so much (gasp), and I am reminded that this is a blog so investigative journalism is not the priority.
Domalys Aladin: An LED lamp for your aging loved ones https://t.co/dWL88Cgtjh via @YouTube

— John Baldwin (@JohnBaldwin64) January 11, 2018
Finally, this last Twitter trend I stalked from CES is perhaps less fun but certainly forward-thinking in defining what it means to truly take care of our aging society and enable more autonomy for as long as is safe and possible. French elder-care technology provider Domalys introduced its Aladin smart LED lamp to the US for elder home care that helps keep track of movements of seniors around the home, provides alerts for falls, and detects movements and activity out of the norm to alert caregivers of potential signs of illness. It will apparently be available for both home residential and healthcare residential uses.