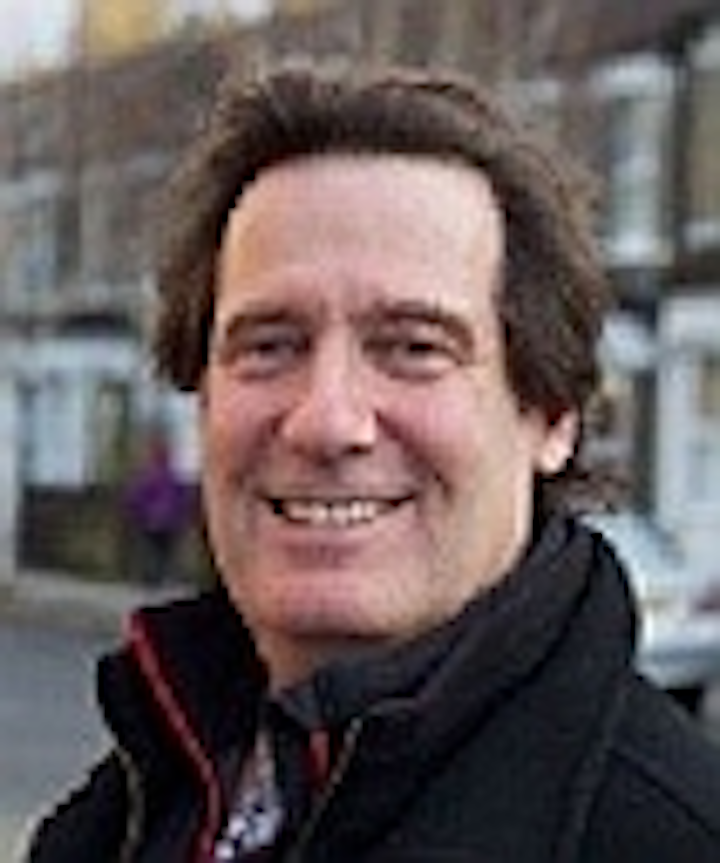 It's time to update some conjecture from last spring, when this writer wondered out loud whether Chinese-owned European LED lighting stalwart Feilo Sylvania might buy GE's lighting factories in Hungary.
Factories? Perhaps. But maybe Feilo's real interest has shifted to picking up GE's newfangled smart lighting and energy "solutions" group, which goes by the interminable name "Current, powered by GE."
The possibility came into focus last week, when the general press reported that new GE CEO John Flannery revealed that the company is exploring a potential breakup. The news was the latest in a dismal year in which longtime CEO Jeff Immelt resigned last summer, October third quarter profits tumbled in what Flannery called a "completely unacceptable" performance, the stock prices nosedived, and, just this past week, the company disclosed that it will have to take an extra $6.2 billion charge from its troubled GE Capital financing business. The company is scheduled to report 2017 year-end results on Jan. 24.
It was the GE Capital development that prompted Flannery to say in stronger words than ever that the company could be headed for a splintering.
"We are looking aggressively at the best structure or structures for our portfolio to maximize the potential of our businesses," Flannery said during a conference call with analysts.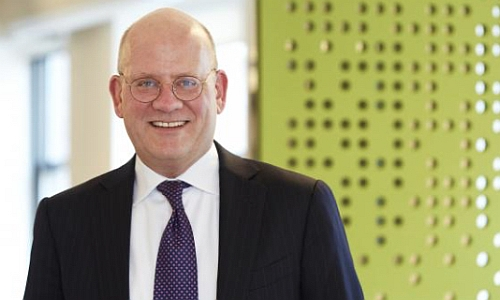 New GE CEO John Flannery is believed to be looking for a buyer for Current. (Photo credit: GE.)
"I would categorize it as an examination of options and it's [the] kind of thing that could result in many, many different permutations, including separately traded assets, really, in any one of our units, if that's what made sense," he added.
In case you need reminding, there's a lot to break up at the once formidable conglomerate, where business areas range from lightbulbs to gas turbines to jet engines and much more.
One segment that is ripe for a carve out is Current, as Flannery himself has said according to the Boston Business Journal, a publication based in GE's new hometown of Boston.
"Over the past two years, Current has generated significant growth in delivering new energy efficiency and digital productivity outcomes for its customers," a GE spokesman told Boston Business Journal in an email. "GE's goal is to find a buyer that can help Current continue progressing on its growth journey."
GE formed Current in Oct. 2015 to help facilities managers consume energy more efficiently, digitally tying together LED lights, solar panels, batteries, HVAC, and other systems that communicate and optimize operations.
Current is a kindred spirit to Feilo Sylvania's big push into smart lighting, where, as LEDs Magazine has written, Feilo is positioning itself as a systems integrator pulling together information technology companies to work with Feilo's lighting expertise in turning the lighting infrastructure into data collection and communications networks. It recently formed two collaborative labs to develop IoT lighting ideas.
In fact, Feilo's main smart lighting drive at the moment is to help facilities managers gather information through chip-and-sensor equipped luminaires that provide valuable insight on how to operate their buildings. The company's showcase installation is at the headquarters building of Dutch standards body NEN in Delft. (For more on Feilo, watch for our upcoming Q&A with CEO Christian Schraft and global strategy director Bastiaan de Groot in the March issue).
Like Feilo, Current has also pinned its strategy on IT partnerships. It has formed scores of them with startups and specialty firms in areas including the Internet of Things (IoT), like indoor positioning services. Both Feilo and Current were early partners of Organic Response, the Australian IoT lighting firm that ran into financial difficulty and is now part of Swedish LED lighting company Fagerhult, which appears to be keeping the technology in house as the newly named OR.
There are other synergies that support the notion of a Current–Feilo combination. Feilo recently shuffled its headquarters location from London to Budapest. That move is part of what got us wondering last spring whether Feilo might be in the market for GE factories — GE's traditional lighting group GE Lighting manufactures in Hungary, and even back in April, GE was shopping the division.
It is still possible that Feilo could be interested in the factories. But Feilo, which has been owned by China's Shanghai Feilo Acoustics Co. Ltd. since early 2016 (100% since Nov. 2017), might have less of a need for plants. It has a number of facilities around the world and also draws on the manufacturing prowess of its parent company in China. A Current acquisition would fit nicely into Feilo's systems integration approach.
Acquiring Current would also give Feilo access to the North American market, where for reasons related to Sylvania brand rights dating back to 1993, it has had little to no presence. Current, on the other hand, has been busy in North America. For example, it recently announced that customer Walmart, which has been buying GE luminaires since before Current came about, has now installed 1.5 million GE luminaires across 6000 stores in a relationship that seems to draw as much on hardware sales as it does on services.
No conjecture of a possible sale would be complete without mulling who the other suitors might be. To that end, let's not count out Germany's Osram.
Like Feilo Sylvania, Osram is making a huge push into the "beyond illumination" world of lighting, trying to set up the lighting infrastructure as a data collection and communication network. It has been aggressively acquiring technology companies. Over the last year or so, it has either invested in or acquired firms including Boston-based Digital Lumens, as well as Beaconsmind, Tvilight, Leddartech, LED Engin, and others. (Watch for our upcoming feature on Osram Opto Semiconductors' new Malaysia plant that will feed LEDs into the "smart" world; we also reported on the factory in November).
It is not finished. One high-placed source inside Osram told this writer late last year that the company's next acquisition will be a technology consulting company. It's a label that one might use to describe Current. Rather, "Current, powered by GE."
An acquisition by any company might have another benefit: It would give the buyer a chance to change Current's ungainly name.
Watch this space!
MARK HALPERis a contributing editor for LEDs Magazine, and an energy, technology, and business journalist (markhalper@aol.com).