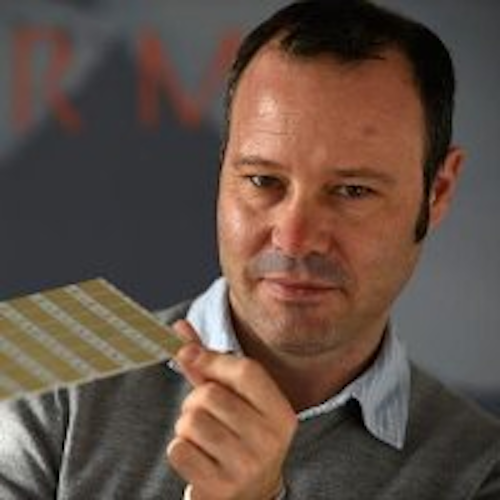 The LED industry is never anything short of interesting, and this past year has had something of a schizophrenic quality to it; 2016 was the year that LED lighting simultaneously lived up to expectations (in markets such as horticulture and automotive headlamps) and in some cases arguably failed to meet its own hype (as was the case with, say, human-centric lighting and Li-Fi).
General predictions
2016 has been the year when the Chinese LED manufacturers really flexed their (not inconsiderable) muscles and started to move from mid-power to high-power LEDs. The Chinese have also been key figures in the merger and acquisitions markets with both Lumileds and Osram Opto in their sights. However, in keeping with the resurgent protectionist atmosphere of 2016, the Lumileds deal was blocked due to security concerns, while the Osram deal is looking in the balance. It'll be interesting to see how this plays out in 2017.
We expect to see the market for high-power LEDs continue to grow throughout 2017, driven in part by legislation (the Europe-wide ban on halogen lamps in 2018 should start to have an impact), falling prices (driven by new materials and manufacturing processes), increasing light quality, and the rise of the Chinese LED manufacturers.
Chip-on-board (COB) LEDs will continue to make a dent into the high-power LED market, and the new kid on the block — chip-scale package (CSP) LEDs (or direct-mount chips, as Nichia refers to them) are predicted to increase this trend. While CSPs have been around for a few years for TV backlighting applications, 2016 was when we saw them emerge for general lighting applications.
The growth in COB and CSP applications, while reducing the cost of packaged LED chips by removing the submount, moves the thermal challenge from the chip level (level one packaging) down to the module/PCB level (level two). This moves the onus away from the LED manufacturers and pushes the challenge downstream. This means manufacturers of modules and luminaires will need to have a better understanding of thermal modeling/thermal requirements because of the increasingly tight thermal constraints they will face. As a result, you should also expect thermally conductive PCBs (particularly those at the top end of thermal conductivity) to be on the rise throughout 2017. We're finding there's a whole new market developing for metal-clad PCBs with a thermal conductivity over 100 W/mK.
Cost will continue to be a key factor for high-power packaged LEDs, although not to the extent that was seen over the last couple of years where oversupply drove a race to the bottom. This saw many small and mid-sized manufacturers fall to the wayside or get snapped up by their rivals. In the case of packaged LEDs, the obvious place to cut out cost is by removing the submount (see CSPs above). However, this causes problems downstream. The alternative is to use a material that costs less than the ceramic submounts currently used (such as aluminum nitride). This is where our Nanotherm DM material comes in — offering an alternative that has the best possible price-to-performance balance.
Market predictions
As for the markets to watch, we believe automotive headlamps, UV-C sterilization, and the horticultural markets are three interesting areas that will see significant further traction across 2017:
Automotive—The automotive market saw strong growth last year and will continue to develop rapidly. Expect to see adaptive driving beams start to get rolled out to more than just the top car marques. We're keeping an eye on the development of SSL lasers, too. Osram says it will have test samples of its new SSL LIDAR (light detection and ranging) chips available in 2017 — making obsolete those banks of lasers mounted on top of experimental robotic cars. If Osram delivers, the driverless car may just get a little bit closer to reality...
UV LEDs—A recent report by industry analysts Yole Développement has suggested the UV-A market for curing inks is slowing while the shorter-wavelength UV-C market for sterilization and disinfection is showing double-digit growth. Expect to see UV-C LED applications in everything from baby bottle sterilization kits through to replacing the alcohol rub hand-cleaning units in your local hospital. As ever, there is a downside. UV-C LEDs are incredibly inefficient — only around 5% of the power put in gets converted to photons. The rest is wasted as heat and needs an exceptionally effective thermal management system to cope with it.
Horticulture—Cost-effective LEDs are spurring a revolution in indoor farming. Vertical farms are being set up in city centers and in intemperate climates where fresh food used to cost a premium. We expect to see this market growing at a healthy rate over the next year. Watch out for some more great projects like the pioneering solar-powered greenhouse growing food without fresh water in Australia. And, again, thermal management will play a big role in this horticultural lighting market — specifically in allowing farmers to pack their crops more densely (closer to the light sources), thus increasing economy.
What trends didn't quite 'pop' in 2016?
There are three interconnected technologies that were predicted to be major trends in 2016 that didn't really get out of the blocks. These all come under the umbrella of "smart" or "connected" lighting. The technology is being pushed by the LED industry (which perhaps sees a significant value-add that could help bolster its much-squeezed margins), so perhaps 2017 will be the year that we all finally succumb to the vision of the connected home.
Last year we predicted we'd see the rise of three types of smart lighting:
Smart lightbulbs—These connected lightbulbs were heavily marketed in 2016 but didn't go mainstream. Certainly, cost is a factor, but maybe there's something a bit more basic at work here. In what would appear a contradictory move, Philips launched a rather beautiful range of retro-inspired luminaires that fly in the face of the connected home. And you know what — while they may not integrate with your home security system or double up as a loud speaker, they do look rather nice (and they thankfully can't be hacked).
Human-centric lighting—Last year we predicted human-centric lighting would be a big technology trend across 2016. It's still there, of course, but hasn't had quite the impact that was anticipated. We predict human-centric lighting will be a bit of a slow burner as it is dependent on investment in smart lighting systems.
Li-Fi—This ultrafast cousin to Wi-Fi was a technology that grabbed headlines in early 2016, but then seemed to trail off over the course of the year. Ultimately, Li-Fi promises to transform communications networks by allowing the transfer of data via light, rather than radio, waves — and we would expect this to be the case, eventually, though it seems it may need a little longer to develop.
JOHN CAFFERKEY is marketing manager at Cambridge Nanotherm (j.cafferkey@camnano.com; camnano.com).