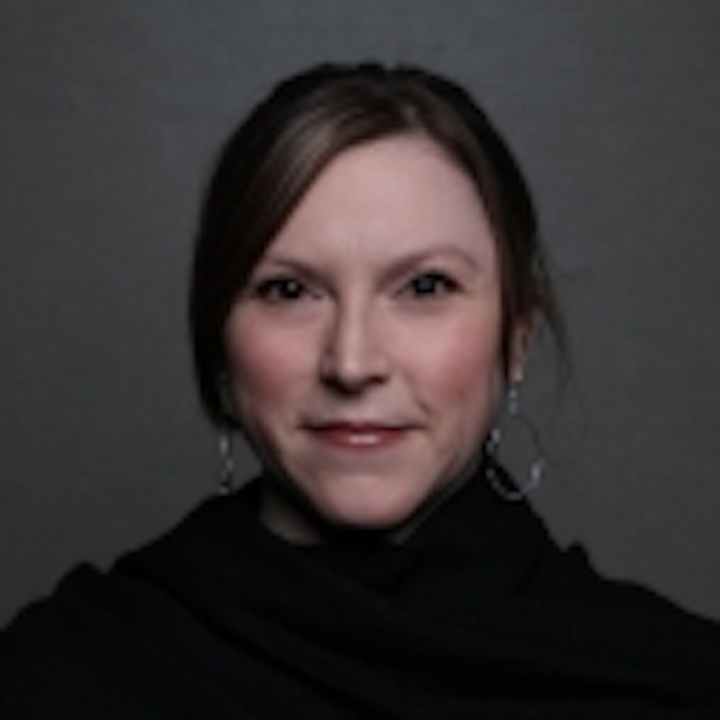 A sort-of "disclaimer": For the purposes of this blog, I am going to refer to light quality and light appearance interchangeably, because frankly, I value good prose, and taking slight liberties with the choice of phrase is my prerogative in non-technical writing. I will point back to chief editor Maury Wright's post-LightFair editorial comments from his experience in 2014, where he observed that "quality" could encompass several light characteristics.
As the varied user, specification, and design communities embraced the idea of greater efficacy with solid-state lighting (SSL), lighting industry observers expressed concern that regulations, market transformation programs, and utility incentives would result in products with lower light quality due to the performance restrictions imposed by energy-efficiency guidelines. And that concern seems warranted.
Right up there with price point, an early complaint with white LEDs for general illumination was light appearance. Early generations of LED lamps, fixtures, and luminaires were not yet able to meet the aesthetic expectations of folks attuned to the pleasing glow of incandescent and other sources. While they ticked the boxes on energy cost calculations and lifetime, the experience with stark, blue-toned white light was not particularly satisfying.
Manufacturers of packaged LEDs have addressed the areas of improvement needed for further adoption of the light-source technology. And challenges in thermal, mechanical, and electrical performance have been tackled with gusto as well. The latest optical components have enhanced the flexibility of LED-based designs and allowed them to become more creative, more compact, and more targeted to use in highly specific applications including architectural installations where not seeing the source of the illumination is just as important as the luminous output, color, quality, and lifetime performance. We see these advances break new ground each year during the Sapphire Awards judging process, and this year's finalists are no exception.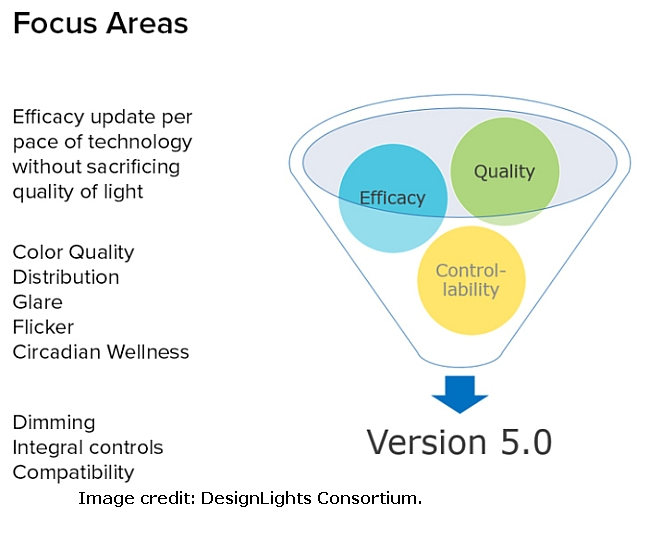 So we can concur that usage scenario, visibility and visual comfort, occupant needs and wellbeing, performance, and light characteristics have been merging to bridge the gaps between (1) what is technologically possible from a manufacturing standpoint, (2) what is preferred by end user groups, and (3) what is economically and ecologically sustainable from the perspective of regulatory agencies and advocacy groups. To that point, the DesignLights Consortium has announced that after a decade of focusing on maximizing efficacy and energy efficiency in commercial lighting, it has drafted a new version 5.0 policy "that puts new and significant emphasis on quality of light as a bar products must clear for inclusion on the DLC's Qualified Products List (QPL)." You can read the full DLC announcement from this week on our website.
This is certainly timely news. DLC has helped gather the perspectives of utilities, commercial users, policy makers, and lighting industry representatives to inform efforts that emphasize energy efficiency and motivate the uptake of efficient lighting products through rebates and incentive programs. In a feature article last year, DLC executive director Christina Halfpenny acknowledged the need to drive beyond optimal energy consumption and provide additional support for developments that improve the user experience in the built environment — extending to health, wellbeing, productivity, and of course safety.
The DLC will accept comments from stakeholders on the V5.0 Technical Requirements draft through Mar. 12, 2019 via its website. On Feb. 13 at 1 PM Eastern Time, the organization will also hold a webinar to walk through the draft intentions and answer questions. Subsequently, the annual DLC stakeholder meeting will draw upon submitted comments and attendee discussion to focus on changes to the V5.0 draft.
Regulations and rebates will be discussed in a panel called "Carrots and Sticks" at Strategies in Light. Register to join in the conversation at the conference and help to shape the future of the lighting industry.