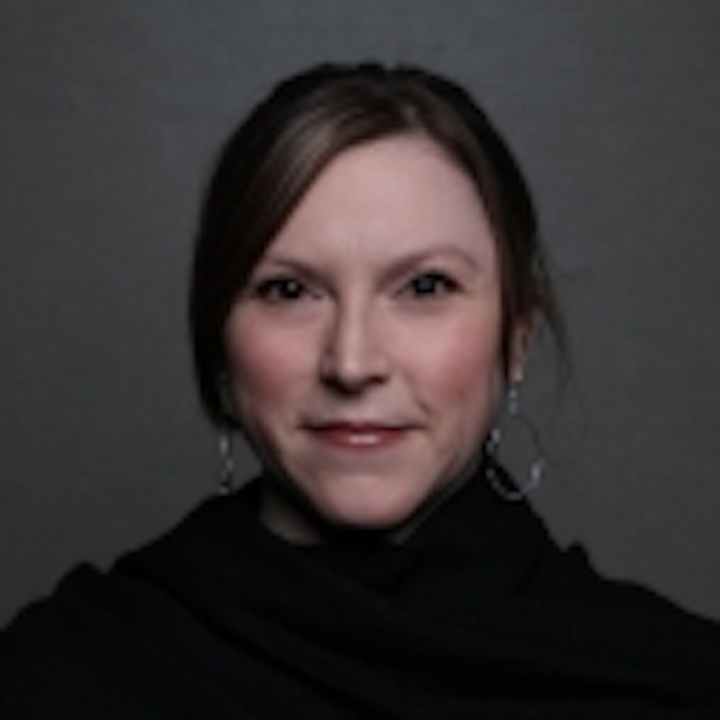 We at LEDs Magazine have been pondering the long and meandering road to implementing smart systems based on solid-state lighting (SSL) and incorporating them into Internet of Things (IoT) schemes. These things take time to develop into viable commercial opportunity and bring value to both providers and end users.
Still, after spending a couple of days among the researchers and industry stakeholder members involved in the LESA (Lighting Enabled Systems & Applications) Center's Industry-Academia Days, I was interested to hear comments and view presentations that appeared to recognize a "long game" for smart SSL and the IoT – and it crosses into architectural techniques, machine learning, and more.
To the point, LESA director Bob Karlicek, who has helped to push the center's mission beyond illumination, said to me in conversation that smart lighting simply isn't smart. At least not right now. And we hope to bring that idea into better focus for you in his own words in an upcoming issue of the magazine. But given the frantic search for a better value proposition for the SSL industry than reinventing ways to illuminate objects, people, and spaces, that comment might stop some of you in your tracks.
Bob is not alone in his musings, but they take slightly different views. A few short years ago, former Enlighted CEO Joe Costello stated that the lighting industry set back smart buildings by about 10 years due to its failure to accept smart sensors as a necessity for true IoT support in SSL systems. He deemed the installation of commercial LED lighting without network connectivity and without a way to communicate and utilize data a lost business opportunity, as facilities owners and building managers would be unlikely to consider additional retrofits or technology upgrades until the current lighting systems failed.
However, a key roadblock to IoT implementation is cost, as corroborated in the IADays keynote given by OpenTechWorks' Adam Drobot:
Getting cost of an #IoT node down to between $3-$10 per node is what is going to slow IoT deployment, according to @IEEEorg Adam Drobot during his @LESA_erc#IADays keynote wrapup pic.twitter.com/BPrqvw8uVD

— LEDs Magazine (@ledsmagazine) April 10, 2019
Yet another is the need for simplified user interfaces, which requires a lot more complexity on the backend than you'd think:
From Mike Myer @energyPNNL : "We often get asked for an 'Alexa' for the building market" - This is how important user friendliness and reduction in complexity is in connecting controls for #SmartBuildings@LESA_erc#IADays@PNNLabpic.twitter.com/w5Q4XBQNwL

— LEDs Magazine (@ledsmagazine) April 10, 2019
And RPI's CASE (Center for Architecture Science and Ecology) director Alexandros Tsamis pointed out BMS framework factors:
Alexandros Tsamis of @rpi#CASE poses an interesting question w/regard to #BMS - "Are there many different systems that are going to think independently of each other?" Integration and interoperability are key

— LEDs Magazine (@ledsmagazine) April 10, 2019
So academics are aware of and are tackling these challenges with buy-in from the industry. LESA researchers are currently collaborating with other academics on "sentient buildings" — leveraging advanced sensors of various types to measure solar heat gain and thereby mitigate building thermal conditions by determining a mix of appropriate building materials and BMS, reducing energy usage and carbon emissions. Then what if artificial intelligence was incorporated not to order robots to perform tasks but instead to furnish BMS with extensive knowledge about occupant behavior, enforce security policies during an emergency, generate advanced lighting schemes in response to current environmental conditions and even the vital signs of the occupants…all without violating privacy? Light-based technologies, sophisticated software, and knowledge aggregation can enable these functions and features to create a building environment that practically runs itself.
There is a lot more to come from research centers like LESA and its partners. Will all come to commercial fruition? My Magic 8 Ball says, "Ask again later." But pushing smart systems to the outer limits in the lab can compel the SSL industry to consider a truly intelligent future.