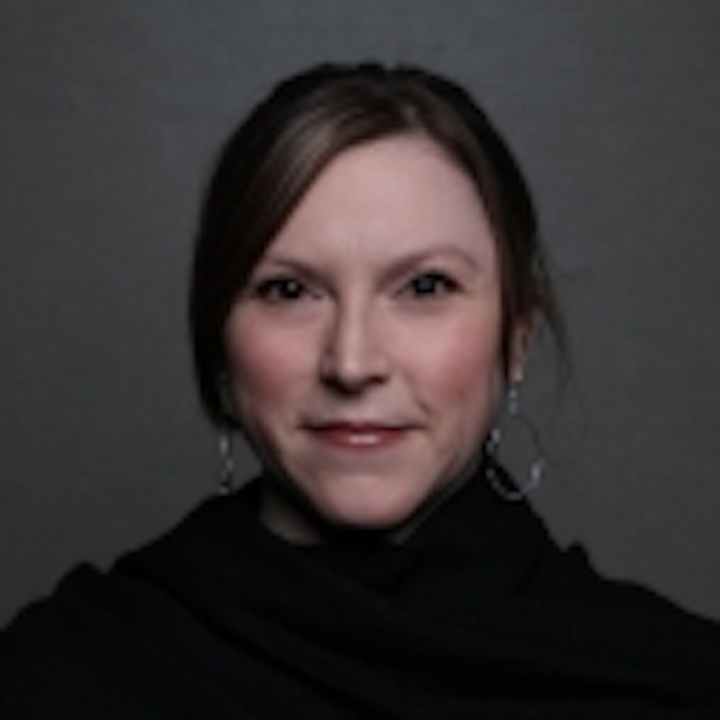 You may notice the LEDs Magazine website has had a little refresh today to update our content display a bit and make it easy to browse in both desktop and mobile environments.
Alongside these display changes, we have also rolled out a "Company Newsfeed" that will feature company financial reports; business, product development, and personnel announcements; executive moves; industry event activities; and other timely news. Some of our longtime audience members may recall we had such a feature previously, then subsequently we made a change to featuring this content in the online LED & Lighting Industry Guide.
You may be familiar with our LED & Lighting Industry Guide submission process, where you can create and update company listings with products and press releases. It's fair to ask what's the difference and why we are promoting two separate sources of industry information. The following key points should help!
Consider the Company Newsfeed our version of a newswire.
It's a simplified submission form that works best across updated Firefox, Chrome, and Safari browsers. Newer versions of Internet Explorer should work fine.
Submissions to the Company Newsfeed are free but is vetted and subject to push-approval by our editors (no odd spam will make its way in!).
The content displays below the refreshed Industry Guide Updates across the website.
The newsfeed will bring daily updates on industry activity. Approval of submitted content will occur within 24–48 hours of submission.
If you have questions about submissions for the Company Newsfeed, please direct them to LEDs@pennwell.com. We do check that inbox regularly!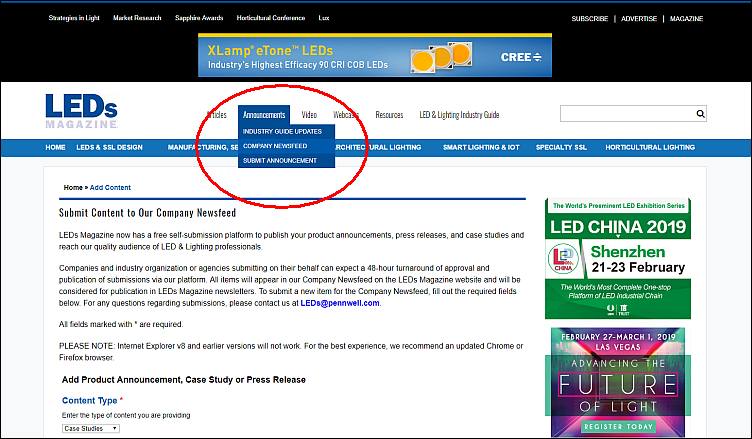 The Industry Guide, alternatively, represents a marketing tool specifically for connecting potential buyers with vendors, distributors, and service providers.
Industry Guide listings should educate those seeking out product and service solutions on each vendor's company mission, offerings, and resource materials, helping to narrow down buying decisions.
Buyers should utilize the Industry Guide to research potential partners and suppliers.
Sellers should leverage the power of the Industry Guide to extend the reach of their sales tools such as datasheets, product specifications, brochures, videos, and more.
Upgraded Industry Guide listing materials will appear in the sections labeled "Industry Guide Updates."
You can create a new listing or update an existing company listing at any time.
You can review Industry Guide package options for the best fit. Our team contacts are also available on that linked page to assist you.
Inquiries and support requests for the Industry Guide can be sent to LEDsBG@pennwell.com.
We will continue to evaluate content from the Industry Guide Updates and Company Newsfeed for inclusion in our e-mail newsletters.
You can access the Company Newsfeed submission form in the top navigation dropdown labeled Announcements > Submit Announcement.
Questions? Don't hesitate to e-mail us.