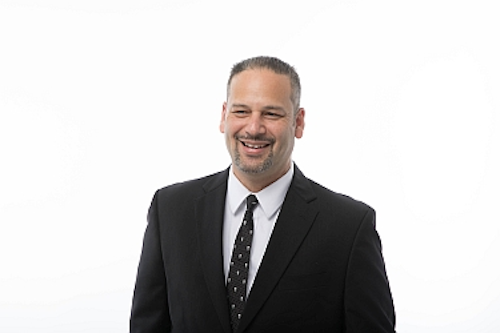 There are more than 144 million industrial light fixtures in place at 455,000 industrial facilities in the US. About 92% of these fixtures are conventional high-pressure sodium (HPS) and other high-intensity discharge (HID) fixtures, which are notoriously inefficient.
Industrial lighting consumes 58 TWh of electricity per year — enough to power a third of all homes in the country. This massive energy consumption in turn contributes substantially to global pollution. The electricity generated to power conventional lights at industrial facilities produces more than 41 million metric tonnes of greenhouse gases, including 29 million tonnes of carbon emissions annually. It also churns out as much as 73,000 tonnes of nitrous oxide and sulfur dioxide, the leading causes of acid rain, smog, and respiratory damage.
In the industrial sector, thousands of high-output lights often illuminate manufacturing, petrochemical, storage, and other facilities for 24-hour operation. Switching to LED fixtures at US industrial facilities alone would cut lighting energy usage by nearly 90%, slashing consumption by 52 TWh, which is enough to light 37 million homes.
As a result, 28 million metric tonnes of carbon emissions would be avoided, along with 67,000 tonnes of nitrous oxide and sulfur dioxide. Converting to LED would also reduce mercury emissions by 330,000g, from both reduced energy generation and HPS bulb content.
We can't overlook the cost savings: US companies would cut their collective power bill by $3.6 billion per year by converting to industrial LED lighting, in addition to reducing hazmat costs for handling of disposed HPS bulbs.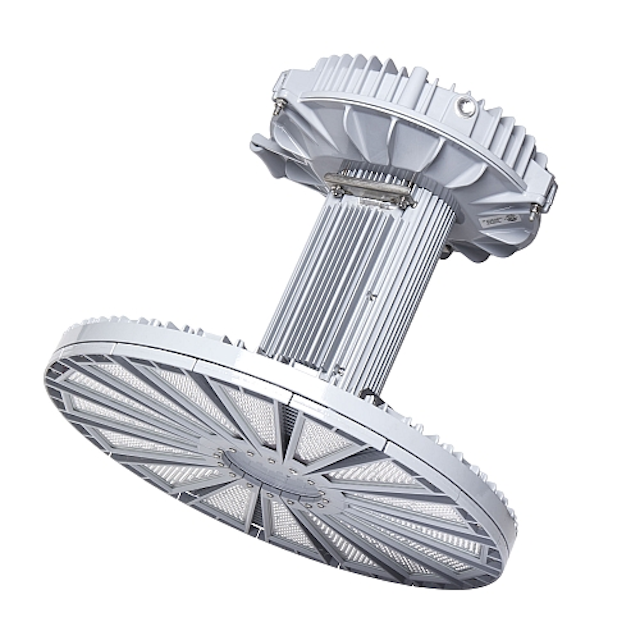 Industrial LED luminaires such as the Vigilant High Output High Bay from Dialight can deliver multiple benefits to facilities, such as reduced energy consumption, reduced pollution, improved visibility, and decreased maintenance needs. (Photo credit: Dialight.)
For companies looking to make the switch to modern, high-efficiency industrial LED lighting, the first step is to assess their lighting needs. Hiring a lighting consulting firm that specializes in LED retrofit projects is an absolute must to ensure the project is designed with the safest and most secure lighting possible, with the most effective return on investment (ROI).
Since HPS lighting produces an unnatural yellow-orange color, many areas of the facility may have been overlit in order to achieve satisfactory visibility. The bright, crisp, and clear white light of industrial LED fixtures may reduce the number of fixtures needed to light the same area, so don't assume an upgrade will require a 1-for-1 replacement. Lighting consultants will conduct illumination assessments that determine the minimum foot-candles required and specify the exact products to meet that need for each area.
To determine which areas to prioritize for upgrade consider the following factors.
Safety concerns:Areas in which current lighting makes conditions unsafe should be converted first.
Visibility issues:Production and inspection or quality assurance locations are ideal for LED lighting upgrades. The improved color clarity can improve product quality output by helping inspectors spot anomalies more clearly and help employees distinguish between colors. This is helpful in identifying wiring schematics or detecting and troubleshooting fluid leaks.
Harsh conditions: Areas of high vibration, extreme temperatures, or airborne particulates (even simple dust) can wreak havoc on conventional HPS fixtures, causing frequent failure. Upgrading to LED fixtures here can substantially reduce lighting maintenance demand.
Last, for maximum ROI, it's important to choose an LED lighting solution that's future ready. With the widespread use of building automation solutions and growing adoption of smart lighting controls and sensors to reduce burn time, networkable industrial LED fixtures can be an effective and extremely efficient component of a facility of the future.
Get to know our expert
LUIS RAMIREZ is chief operations officer at Dialight and is responsible for global operations, including: direct and contract manufacturing; supply chain, planning and logistics; quality, warranty and technical services; and sustainability initiatives. Dialight recently received recognition as a finalist in the LEDs Magazine Sapphire Awards program for its Vigilant High Output High Bay in the Industrial SSL Luminaire Design category.