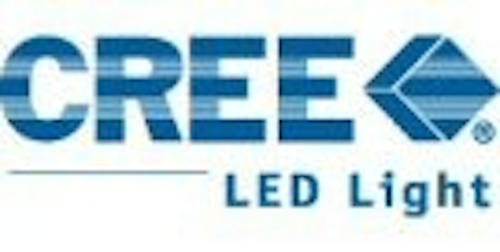 Lightfair International
, described as the world's largest annual architectural and commercial lighting trade show and conference, takes place on May 5-7, 2009 in New York.
LEDs Magazine brings you daily news reports, press releases and other happenings from the event. View Seminars and Workshops at the bottom of this page.
Lightfair Daily updates:
• Lightfair Daily - Thursday, May 7
• Lightfair Daily - Wednesday, May 6
• Lightfair Daily - Tuesday, May 5
• Lightfair Daily - Monday, May 4
Press releases and news:
General news:
* Lightfair Innovation Awards: Lightfair Innovation Awards honor excellence in lighting
* Lightfair: LightFair International celebrates 20 years, honors 20-year exhibitors
Business news:
* Bridgelux launches Lighting Services Group
* Color Kinetics co-founder George Mueller launches EcoSense Lighting at Lightfair 2009
* EMerge Alliance displays application of proposed DC power standard at Lightfair
* Industry leaders launch standards initiative for Smart Lighting Systems
* IST and Lighting Science Group announce strategic affiliation
* Leviton and Molex partner to offer integrated, modular LED solutions for lighting fixtures
* Philips Lighting CEO addresses industry transformation at Light Fair
Products:
* Albeo Adds Emergency Battery Pack and Power Factor Correction to Award Winning C-Series
* Carmanah Showcases Most Powerful Solar-LED Area Light to Date at New York LightFair 2009
* Color Kinetics showcases high-performance LED lighting solutions at Lightfair
* eldoLED launches ECOdrive, POWERdrive and LINEARdrive at Lightfair
* Enfis, North Star introduce latest Enfis Sentinel LED lighting control technology
* Evident to Display New Lighting Products at LIGHTFAIR International 2009
* Foresight's 'One Board Fits All' LED Fixtures Lit by Future Lighting Solutions
* Hadco's post top fixtures get LED makeover with Future Lighting Solutions
* Hilux introduces LED lighting for streets, parking structures and parking lots at LightFair
* Leds America, Inc. launches the greenest light bulb
* Lighting Science introduces LED replacement for standard incandescent lamps
* Molex launches Solid State Lighting business unit, introduces new products
* National and Nuventix introduce new reference design for LED bulbs
* Nuventix launches compact SynJet cooler for Philips Fortimo and Lexel LED downlight module
* Philips unveils industry-changing lighting transformations
* Philips Lighting unveils 600 lumen dimmable A-shape LED bulb for incandescent replacement
* Renaissance Lighting debuts white LED downlights with 2.5 X greater efficacy
* Toshiba to bring wide range of lighting products to LightFair 2009

Featured exhibitors at Lightfair 2009:
Cree
Booth number: 1463
Cree is lighting the revolution with industry-leading LED lighting products and lighting-class LEDs. Cree recessed LED lights provide superior light quality, energy savings and lifetimes for interior and exterior applications. Cree XLamp LEDs lead the industry in performance for a broad range of outdoor and indoor general illumination applications.
Seoul Semiconductor
Booth number: 2209
Seoul Semiconductor, a world leading LED manufacturer. The growth potential of the company is widely recognized as it was selected as 'one of the most promising companies in Asia' by Forbes and Business Week in 2006 and 2007, respectively. Over 5,000 patents filed or registered and the company runs 25 overseas operations, including 3 subsidiaries, and 114 worldwide distributors.
Lynk Labs
Booth number: 1366
Lynk Labs is the LED industry's leading manufacturer of AC LED packages, light engines, drive and system technology. The bulb n' ballast simplicity of Lynk Labs AC LED light engine technology delivers products that simplify the design and integration challenges of LEDs into AC power sources. Accelerate product design and time to market with Lynk Labs AC LED technology.
Color Stars
Booth number: 3343
Color Stars' core technology involves digital controls and drivers for ultra-bright white and RGB LEDs. Products include color-changing lighting systems, rope/strip lighting, street lights, ceiling panels, T5s, retrofit lamps (E14, E17, E26, E27, GU10, MR16, PAR30, PAR38, AR-111), luminaires, channel letters, underwater pool lighting and wall washers.
Lambda Research
Booth number: 2302
Lambda Research provides world-class optomechanical design software TracePro® 5.0 for luminaries design and engineering. Applications include architectural, residential and industrial lighting and specialty illumination. TracePro 5.0 allows users to define and manage spectral data for each unique source and to combine different source types in a single ray trace.
Endicott Research Group, Inc.
Booth number: 789
TerraLUX
Booth number: 2282
TerraLUX offers OEM Solid State Lighting solutions to the general and architectural lighting markets. These solutions are based on patented TerraLUX LED Light Engine(R) technology developed in the US and manufactured in the US plus offshore factories for high volume. Choose TerraLUX InSide for SSL you can trust.
Lutron
Booth number: 2238
Lutron is the world's leading designer and manufacturer of lighting controls, providing products that have saved energy and enhanced the visual environment since 1960.
Seesmart LED
Booth number: 3063
Seesmart LED is a clean tech company that manufactures ETL-certified LED lighting products for commercial and residential applications. Our products are engineered to install into existing infrastructure and make the transition from fluorescents or incandescents to LEDs simple and cost-effective.
LED Dynamics
Booth number: 1045
LED Dynamics, maker of some of the industry's smallest, most efficient LuxDrive drivers and light modules, as well as the award winning EverLED-TR fluorescent tube replacement bulbs, will be at LightFair booth #1045.
Khatod Optoelectronic S.r.l.
Booth number: 1033
Khatod, with its large selection of optics, its aggressive road map for developing new products and its capability to manufacture custom products, helps the most demanding designers advance their projects of making LED lighting solutions. ZETALENS, our latest proposal, houses 7 LEDs and is fit for high light intensity as well as diffuse light applications.
Conferences and seminars:
LIGHTFAIR Institute® Workshops (view full list):
A Lighting Specifier's survival guide to LED technology
Sunday 3 May, 2-5 pm
SSL (LED) Technology: New Standards, Effectiveness Benchmarks, and Performance Data for a Rapidly Emerging Industry
Monday 4 May, 9-12 am
LED Technology and Luminaire Design
Monday 4 May, 2-5 pm
Seminars (view full list):
LED Roadway Lighting Case Study
Tuesday 5 May, 4.30-6 pm
100,000 Hours of Life & Other LED Fairy Tales
Tuesday 5 May, 2-3.30 pm