Ford licenses Color Kinetics' patents for automotive lighting
Color Kinetics has signed a global licensing agreement with Ford that allows the "dynamic personalization" of automotive interiors and exteriors through intelligent LED lighting.
Apr 5th, 2007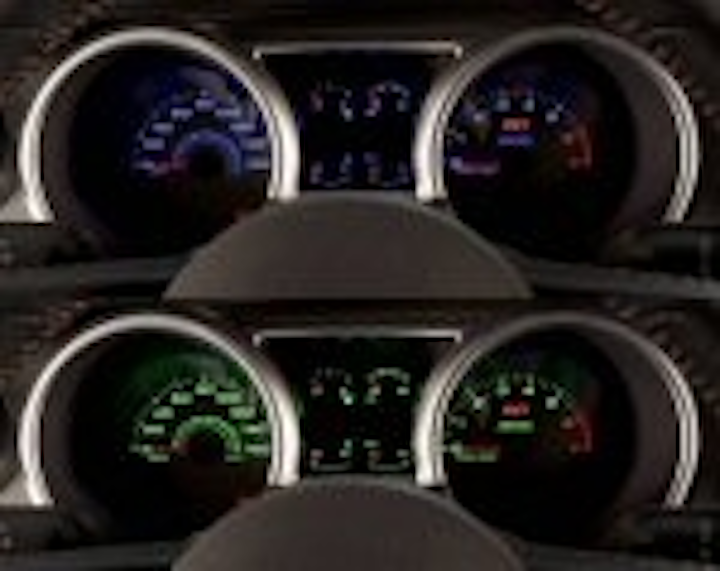 As part of this agreement, Ford Global Technologies, LLC, (a wholly owned subsidiary of Ford Motor Company) will have access to Color Kinetics' complete patent portfolio to incorporate color-controllable lighting in any of its branded or affiliate vehicles.
While single color LED sources have been applied in automotive lighting for a number of years, Ford was one of the first to capitalize on the digitally controllable nature of LEDs when it introduced the MyColor color-changing instrument panel in its Ford Mustangs.
The global license will cover all sales of the Mustang MyColor instrument panel as well as other intelligent color-controllable systems that Ford may introduce in the future.
"Ford's license of Color Kinetics' patents marks a very exciting milestone - both for the accumulating strength of our licensing program and the penetration of LED technology into bigger, broader markets," said Bill Sims, president and CEO of Color Kinetics.
"We believe that the ability to personalize spaces, whether homes, workstations or even cars, has widespread market appeal, and the opportunity to put this advanced control in vehicle owners' hands is very exciting."
Sims also explained that Color Kinetics envisioned such vertical applications years ago and developed an intellectual property portfolio that would allow the company to reach ancillary markets beyond the core illumination space. "This agreement epitomizes our cross-industry approach to driving adoption, and it points to what we believe is the eventual merger of illumination with intelligence."