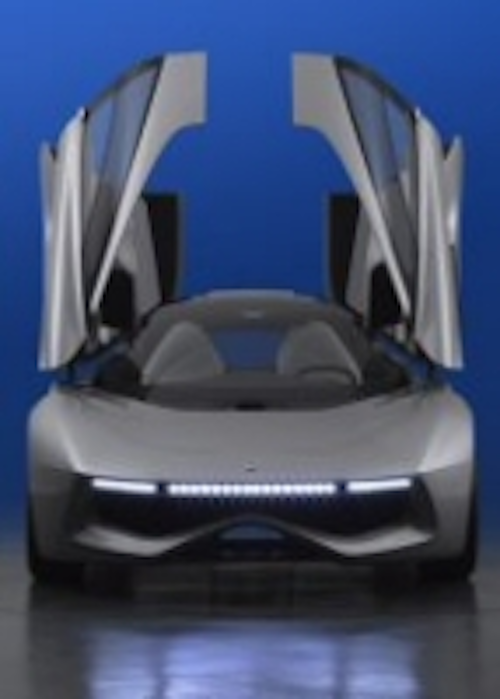 *** Company press release ***
Pininfarina's futuristic Sintesi concept car caused a sensation at the 2008 Geneva Motor Show, not least because of its spectacular headlight design featuring high-brightness LEDs from Osram Opto Semiconductors.
Instead of two separate headlights there is a continuous narrow strip containing 16 Osram Ostar power LEDs.
Pininfarina has also chosen Osram LEDs for all the other lighting tasks in this vehicle. These include daytime running lights, turn lights and taillight clusters and also the distinctive interior lighting with linearlight flex LED modules.
"When it comes to highly demanding projects that call for extensive application know-how, we at Osram can underline our leading role in LED lighting for the automotive sector with a comprehensive product portfolio that includes the appropriate drivers and controllers", said Peter Knittl, Head of Automotive LED Marketing at Osram Opto Semiconductors.
"Headlights and all the ancillary lighting functions can be provided with consummate ease and a high degree of creativity – suitable for series production and allowing designers total freedom."
The Sintesi is an impressive example of how LEDs offer a degree of flexibility in vehicle design that has never before been seen. "The latest concept cars are just the start. Our high-power Ostar Headlamp LED technology platform opens up so many options for automotive lighting design in addition to traditional headlights and LED strips", added Rüdiger Müller, CEO of Osram Opto Semiconductors.
By the end of 2008 the company will have launched a number of different chip configurations in addition to the current 5-chip platform.