Title:
Automotive LED lighting: Getting the system right for optimum lighting and reliability
Date: September 26, 2013
Time: 11:00 AM EDT / 10:00 AM CDT / 8:00 AM PDT / 3:00 PM GMT
Presenters: Maury Wright, Editor, LEDs Magazine; Boris Marovic, Product Marketing Manager Automotive & Transportation, Mentor Graphics; Peter Di Maso, Strategic Marketing Manager, Allegro MicroSystems, LLC; and Ravi M. Bhatkal, Ph.D., Vice President, Energy Technologies, Alpha Alent plc
Register for this Webcast now!
Overview:
LEDs are taking over the majority of the lighting roles in the state-of-the-art auto offering both better lighting performance and consuming less power, thereby also extending fuel economy. Still successfully deploying LEDs in headlamps, signal lighting, and cabin applications requires developers to handle multiple design elements in the optical, electrical, thermal, and electronics domains. This LEDs Magazine webcast individually address the different domains and provide the attendees with comprehensive system-level information that will help them succeed in automotive projects.
Register for this Webcast now!
Presentation 1: LED component technology for automotive applications
Maury Wright, LEDs Magazine
As is increasingly the case with most specific SSL applications, developers need to choose LEDs for use in autos that are designed for and matched to the task at hand. LEDs for automotive applications feature unique characteristics in packaging, optics, multi-emitter configurations, and electrical topology that can result in optimal automotive-centric designs. This presentation will examine trends in LEDs for automotive applications and help the attendees understand the specification process.
Presentation 2: Getting the thermal design right from LED to full blown headlight
Boris Marovic, Mentor Graphics
The thermal design starts with understanding the properties and behavior of the luminaire itself. Understanding the thermal properties and the influence of the junction temperature on the radiometric characteristic of an LED enables designers to pick the right LED for the right application and to ensure reliability over its lifetime. The next step is to understand the thermal design and fluid flow in the geometry and environment of the automotive light; radiation, convection, and conduction interact in so many ways and under so many environmental conditions and have to be all considered. To ensure the lens of a xenon system is not burning a hole in the components when subjected to the brute strength of the Arizona sun, as well as keeping the LEDs far below their maximum junction temperature, will ensure a long lifetime of the product. Thermal characterization as well as thermal simulation therefore play an important role in the development of automotive lighting products.
Presentation 3: Driver electronics design for automotive SSL
Peter Di Maso, Allegro MicroSystems, LLC
Automotive LED applications can require different approaches to driver design relative to applications such as general lighting and backlighting. The design requires extreme reliability and the ability to operate in a rugged environment. Still, LEDs may need to be dimmed and multiple LED strings/arrays must exhibit consistent brightness and color. This presentation will look at viable approaches to driver design and specification and explain the ramifications of different options.
Presentation 4: LED thermal management systems take unique form in automotive design - high thermal and high reliability materials
Ravi M. Bhatkal, Ph.D., Alpha Alent plc
All LED-based lighting designs require an effective thermal-management element, although automotive applications invariably require a unique form to fit the constrained space of automotive lighting elements which must function over long lifetimes in a challenging environment. Effective designs may take unique forms and require specialized materials. This presentation will examine options for thermal management in automotive applications, specially focusing on very high thermal conductivity and high reliability die attach and assembly materials.
Register for this Webcast now!
+++++
SPONSORS
+++++
About Mentor Graphics – Mechanical Analysis Division
Mentor Graphics' Mechanical Analysis Division offers a range of simulation tools for thermal and fluid flow analysis including electronics cooling, and provides measurement solutions for thermal characterization of semiconductor components including LEDs. For the lighting industry, the T3Ster® product family allows thermal and radiometric/photometric characterization of LEDs for performance and reliability assessment. Accurate thermal CFD simulation is provided in FloEFDTM, the CAD embedded CFD software, for installed performance prediction. FloEFD can handle complex geometry in automotive lighting designs and accelerates development via an intuitive interface featuring fast automated meshing, which enables lighting designers to assess performance earlier and optimize designs faster. For more information, visit www.mentor.com.
About Allegro MicroSystems, LLC
Allegro MicroSystems, a leader in developing, manufacturing, and marketing high-performance semiconductors, offers a broad portfolio of devices which provide robust and highly integrated solutions for both interior and exterior automotive lighting applications. LED driver ICs are available in wide-ranging output current ranges, as well as linear, boost, buck-boost, and buck topologies. Single and multiple LED string drivers are also available. Devices are Automotive Qualified and take into consideration automotive-based design considerations such as load dump, double-battery, and start/stop. For more information, visit www.allegromicro.com.
About Alpha Alent plc
Alpha, a business unit of Alent plc, is the global leader in the development, manufacturing, and sales of innovative materials used in electronics packaging and assembly processes in a range of markets including consumer electronics, industrial electronics, automotive, and energy. With a worldwide presence of over 30 locations throughout the Americas, Europe, and the Asia/Pacific region, Alpha supplies a full line of ALPHA® Solder Paste, Stencils, Squeegee Blades, Stencil & PCB Cleaners, Bar Solder, Cored Wire Solder, Wave Soldering Fluxes, SMD Adhesives, and a line of advanced products including ALPHA® Argomax sintered silver products, and LumetTM solder pastes for LED packaging and assembly. Alpha's Advanced Materials unit is the leader in electronic polymers and solder materials for semiconductor packaging. Alpha also offers product technologies for the photovoltaic market to help lower production costs and increase throughput and yield. Since its founding in 1872, Alpha has been committed to developing and manufacturing the highest quality soldering and assembly materials. That tradition continues today through its innovative products. For more information, visit alpha.alent.com.
Register for this Webcast now!
+++++
SPEAKERS
+++++
Maury Wright is Editor of LEDs Magazine and Illumination in Focus.
Boris Marovic studied at the University of Stuttgart, Aerospace Engineering and graduated with a Masters equivalent in Aircraft Design and Aerodynamics. He worked at Robert Bosch GmbH, Rolls-Royce and has spent six years at Mentor Graphics where he started as An application Engineer and is now Product Marketing Manager for Automotive & Transportation, an Industry Manager for the Automotive & Transportation industry. His experiences in the automotive industry are from various projects in different applications from powertrain to lighting, with suppliers such as Automotive Lighting to OEMs like Audi and Porsche.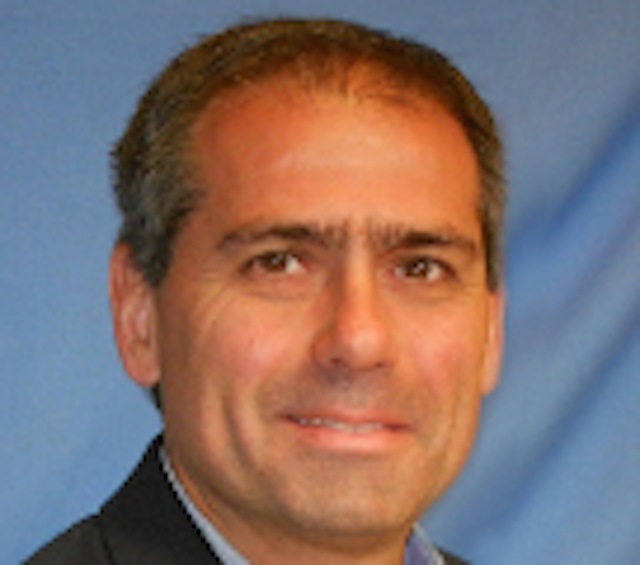 Peter Di Maso is a Strategic Marketing Manager for Allegro's LED driver and DC/DC converter product portfolios. Before joining Allegro in 2013, Peter held several marketing, business development, sales, and design engineering roles in the semiconductor and electronics industry. His product and application focus has been on DC-DC, AC-DC power conversion, LED lighting drivers, and telecom products. Peter is a graduate of Concordia University, where he earned his Bachelor's degree in Electrical Engineering.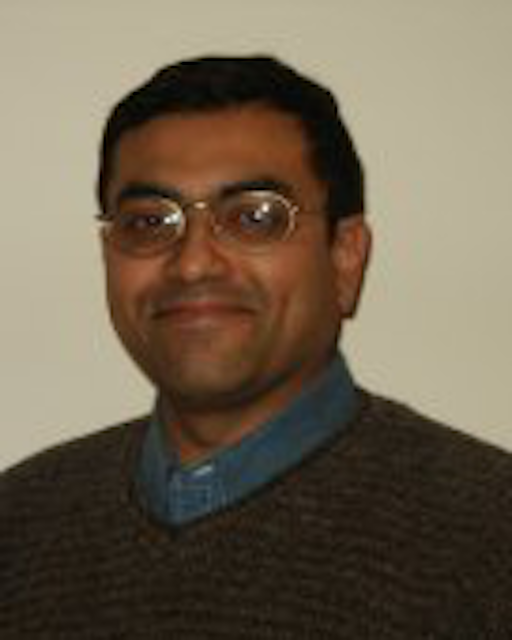 Ravi Bhatkal serves as Vice President, Energy Technologies, at Alpha, a unit of Alent plc (formerly Cookson Performance Materials), where he has responsibility for new business creation in the Alternative Energy and Energy Efficiency value chains, including identification and evaluation of new opportunities and generation of a pipeline of short-, medium-, and long-term profitable revenue for Alpha. Ravi currently serves as Member of the Global Board of Directors of iNEMI, the global electronics industry consortium with cumulative member revenues in excess of $450 billion, and has co-chaired iNEMI industry roadmaps for Board Assembly, Photovoltaics, Solid State Lighting, Energy Storage, and Power Conversion and the Materials section of Environmentally Conscious Electronics. He currently serves on the Industrial Advisory Board of the RPI Smart Lighting Engineering Research Center and the Editorial Advisory Board of Global LEDs/OLEDs Magazine. He has also served on the Editorial Board of Advanced Materials and Processes Magazine.