New company will use the Lumileds name and continue under the leadership of CEO Pierre-Yves Lesaicherre while Sonny Wu of China-based GSR Ventures will serve as interim chairman.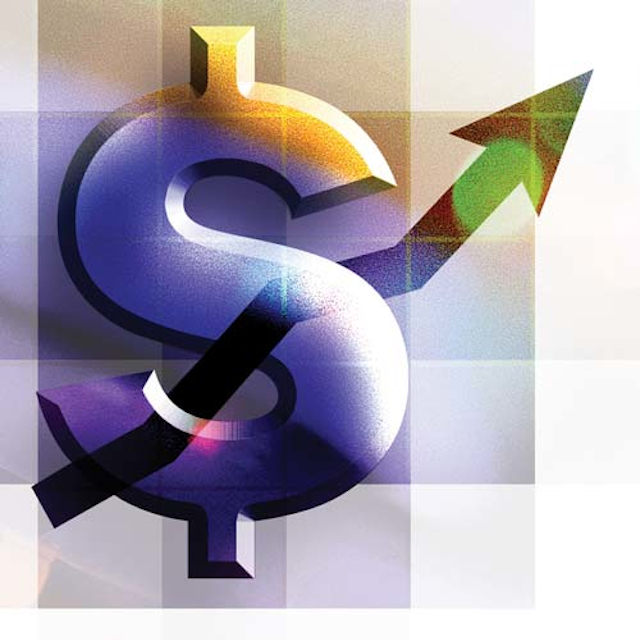 GO Scale Capital buys 80.1% interest in Philips' Lumileds and automotive lighting businessesRoyal Philips has announced the sale of its Lumileds LED manufacturing business along with its automotive lighting business to a group of venture investment concerns led by GO Scale Capital. The group will take an 80.1% interest in Lumileds while Philips will retain a 19.9% stake for now. The companies hope to complete the transaction by the third quarter of 2015 with the new business operating under the Lumileds name and with Pierre-Yves Lesaicherre remaining in place as the CEO.
In the past few weeks there had been swirling rumors that the planned divestiture was near. One rumor advanced by Reuters was focused on a China consortium, and the possibility that gallium-nitride-on-silicon (GaN-on-Si) specialist Lattice Power was involved. The reality is that the consortium is international, with some major China ties including the fact that GSR Ventures, based in Beijing, is an investor in Lattice Power.
The GO Scale Group is led by the aforementioned GSR Ventures along with Oak Investment Partners based in Greenwich, CT. Other partners in the investment consortium include Asia Pacific Resource Development, Nanchang Industrial Group, and GSR Capital. GO Scale Capital is a relatively new investment fund with notable interest in Boston Power, which is focused on batteries for automotive applications, and China-based Xin Da Yang, which is also working on electric vehicle technology.
"I am convinced that together with the new investors led by GO Scale Capital, Lumileds will extend its leading product portfolio of lighting components and continue to achieve robust growth," said Pierre-Yves Lesaicherre, CEO of Lumileds. "With our strong technology leadership, we are ready to address the future needs of our customers. We will work closely with our industry partners and customers to lead innovation and the transformation of our industry."
The deal places a market value of $3.3B (billion) on the Lumileds business. GO Scale Capital will pay Royal Philips $2.8B in cash. "Philips is very positive about this transaction with GO Scale Capital as its principals are long-term, growth-oriented investors with a track record of building and expanding technology companies," said Frans van Houten, CEO of Royal Philips. "We have significantly improved the performance of the LED components business and optimized the industrial footprint in the automotive lighting business over the last few years, and established a strong management team and innovation pipeline. We are therefore convinced that together with GO Scale Capital, Lumileds can grow further, attract more customers, and increase scale as a stand-alone company."
Inevitably, there will be concerns as to where Lumileds will manufacture LED components going forward. The announcement even mentioned access to manufacturing capacity through other GO Scale-funded companies. But in fact Lumileds is already a global company with parts of manufacturing operations spread around the globe. Only the main wafer fabrication facility had remained in the US in the Bay Area of northern California.
When GO Scale Capital was formed in June of 2014, the mission was clean-technology investments that could leverage the manufacturing scale in China. GSR Ventures co-founder and director Sonny Wu, who will serve as interim chairman of Lumileds, however, seems more focused on the synergies of Lumileds with other GO Scale investments.
"The Lumileds acquisition will be a perfect example of how GO Scale turns cutting-edge technologies into world-class companies," said Wu. "GO Scale Capital will focus on expanding Lumileds' opportunities by investing in its global centers of operation and in the fast-growing general lighting and automotive industries. Through Lumileds' world-leading technology in key verticals such as LED chips, LED mobile flash and automotive lighting, together with a customer base including the likes of BMW, Volkswagen, and Audi, we expect to see significant growth and unparalleled inroads into new opportunities such as electric vehicles."
Royal Philips and Lumileds, meanwhile, remain joined in a legal action against Chinese LED manufacturer Elec-Tech International (ETI) and a number of ETI employees. The plaintiffs allege that ETI illegally obtained Philips and Lumileds intellectual property in a suit filed last summer in California Northern District Court.
Lumileds will also continue to work with the Philips Lighting business, which Royal Philips also plans to divest, as a supplier. Moreover, there are many other instances in which Lumileds and Philips Lighting will have to work out intellectual-property-centric issues related to LEDs and solid-state lighting.