LEDs strongly in evidence at North American Auto Show
Automotive manufacturers are using LEDs on their vehicles as well as in the displays on their exhibits.
Jan 13th, 2005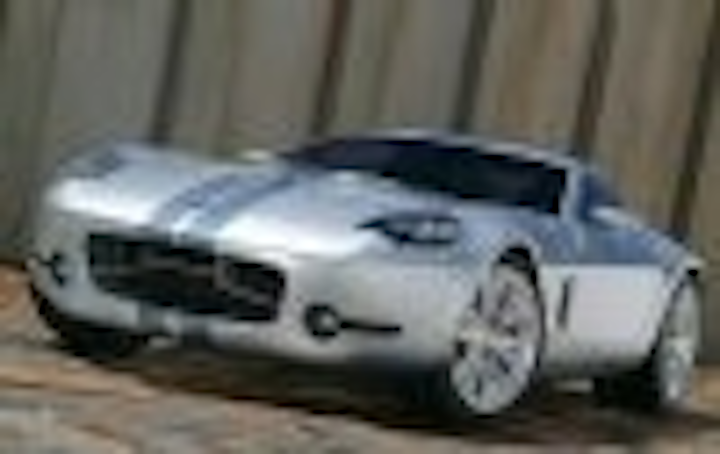 LEDs were very much in evidence as the North American International Auto Show opened in Detroit earlier this week. While many manufacturers are incorporating LEDs into their latest models, the exhibit itself featured a vast array of LED displays.
A representative of one of the exhibit firms described LEDs as offering "amazing brightness and resolution" and said that the technology allows designers to go beyond the restricted format of a plasma screen, for example, and to create any size of environment.
The Acura exhibit uses screens of various sizes and resolutions, while Dodge's display features an LED backdrop that is more than 100 feet long. Meanwhile at Ford's booth, a centralized computer controls more than 200 feet of LED walls as well as the exhibit's overall lighting and volume levels.
Many of the cars at the show featured LEDs, notably the concept vehicles. Acura's RDX concept vehicle and the Ford Shelby GR-1 concept both incorporated LED headlights, although this technology is not expected to reach the marketplace for several years.
Kia Motors America (KMA) unveiled the KCD-II Mesa, a concept vehicle developed by Kia's California Design Center in Irvine. The rugged SUV uses LEDs for all its exterior lamps - namely headlamps, tail lamps, fog lights, brake lamps, front and rear turn signals, reverse lights and the center high-mounted stop lamp (CHMSL). The vehicle has one other very distinctive and unique lighting feature: a large center-roof-mounted front LED searchlight which the company described as being "perfect for lighting up the waves at a nighttime surfing session".