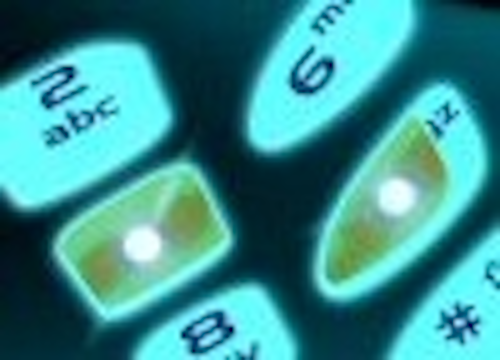 With a diameter of just 2 mm, the new PointLED from Osram Opto Semiconductors is much smaller than the company's TopLED device but achieves the same luminous efficacy of 38 lm/W.
The package is round and flat, measuring only 0.775 mm high, so this mini light source can be sunk completely into the printed circuit board. It is therefore ideal for applications in which space is at a premium.
The typical brightness of the miniature white LED is 800 mcd at a beam angle of 120°. The high efficiency of the LED results from the use of a ThinGaN chip produced using Osram thin-film technology.
Osram Opto says that the PointLED is the smallest LED with an integrated reflector and is suitable for both surface mount technology (SMT) and zero height mounting. Its very small dimensions enable extremely low-profile backlighting to be achieved.
The device can be used as a universal light source in applications where space as tight, as backlighting for displays or in high-line brake lights. It will fit behind keypads on mobile phones and PDAs, and can even be used for flash photography on mobile phones.
The company also says that LCD displays on any mobile equipment will benefit from this bright mini LED, providing additional design freedom.