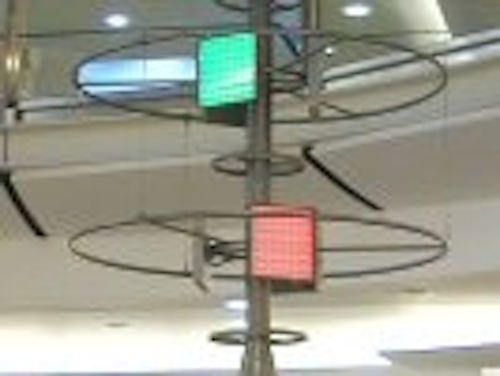 RESIDENTIAL LIGHTING
LEDs for general illumination: Energy codes, lumens per watt and the rest of the story
Jeff Schwartz, a Lighting Technical Specialist with ICF Consulting, discusses the requirements for LED-based lighting products to gain approval under regulations such as the Energy Star scheme and California's Title 24.
ARCHITECTURAL LIGHTING
Designer-friendly LED luminaires expand conceptual options
Solid-state lighting opens up a whole series of possibilities limited only by our imagination, writes Ian Mills of Philips Lighting.
VEHICLES
Automotive industry embraces LED use for forward lighting
The introduction of higher-flux LED systems and standardized modules is likely to help automotive forward lighting follow the development path of rear lamps, writes Deval Desai.
INDUSTRY GROUPS
NEMA and ASSIST focus on solid-state lighting penetration
Industry organizations such as ASSIST and NEMA's solid-state lighting section fulfill an essential as the technology moves towards the marketplace. LEDs Magazine spoke with Chips Chipalkatti from Osram Sylvania about the activities of these groups.
LIGHTING PRODUCTS
TIR Systems unveils Lexel lighting platform
TIR has built a platform for solid-state lighting which incorporates key advances in thermal management, optics and color control.
DRIVERS
Constant-current drivers provide power for automotive LED lighting
In automotive lighting and signaling applications, high-brightness LEDs cannot be powered directly from the battery but require specialized power converters delivering constant-current output. As Ahmed Masood of Supertex describes, a crucial aspect is to ensure that the LED driver is immune to conducted electrical disturbances.
PACKAGING & OPTICS
Micro-optics for LED lighting in consumer products
In consumer products such as mobile phones, module size and electrical power limitations impose major challenges for the design of optics for efficient beam-shaping of the Lambertian LED output. Diffractive micro-optics can play an important role in meeting these requirements.
RESEARCH PROJECTS
Hybrid fixture lights up the night
Working with various partners, California Lighting Technology Center has developed a hybrid LED/incandescent fixture with a motion detector, which is now being applied to pathway and security lighting.
DISPLAYS
LED Dragon breathes fire in Japanese attraction
A fantastic 40-foot tower featuring two intertwining LED displays is the highlight of a Japanese spa.
INTERVIEW
LEDs face challenges for urban lighting
Carl Gardner, a lighting designer based in the UK, is currently involved in a city square regeneration project. The project, says Gardner, has focused his mind on the issues associated with using LEDs in this type of architectural lighting application.
INTERIOR LIGHTING
Ambient Experience: LEDs go to hospital
Philips Solid State Lighting has developed an LED lighting scheme which creates a more patient-friendly and efficient hospital environment, as Luc van der Poel describes.
Plus…news & analysis, recent product innovations, and more.