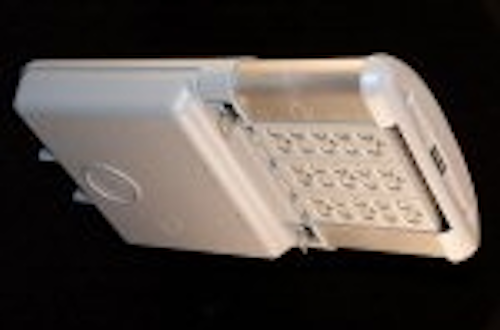 The City of San Jose is to spend around $2 million of stimulus funds received from the US government to help fund a project to replace streetlights with LED fixtures, according to an
article
in the Silicon Valley / San Jose Business Journal.
The Bay Area of California received $34 million of the $3.2 billion distributed by the federal government for energy efficiency and conservation projects, as part of the federal stimulus program. Based on its population, San Jose has received $8.8 million, which it will spend on a list of "shovel ready" projects that are ready for upgrades.
This seems to be an instance where well-placed stimulus funds will assist a well-planned project, to everyone's benefit. Concern has been expressed by some observers that, in a rush to capture and spend stimulus funds, some US municipalities are jumping on the LED bandwagon and are proposing LED streetlight projects without proper consideration of performance and product quality issues. While risking damaging the "good name" of LED lighting, this could also be a complete waste of the stimulus funds.
In related news, the New Mexico Business Weekly has reported that the State Energy Program has been allocated $5 million in federal stimulus funds to provide LED retrofits on traffic and pedestrian lights.
Stimulus for San Jose
It was reported in February of this year that San Jose officials have been looking to replace their yellow streetlights, which are unpopular and energy-guzzling - see News.
In the Silicon Valley / San Jose Business Journal article, John Stufflebean, San Jose's director of environmental services, said city officials considered each project's potential to advance the city's Green Vision. "These are all projects we want to do," he said. "This (funding) allows us to do them sooner than we would have otherwise."
The article also quotes Laura Stuchinsky, who works in the city's Department of Transportation, as saying that the city intends to dim LED lights in less trafficked areas by 50 percent at night, along with other monitoring goals to reduce costs.
The city currently spends about $3.5 million on its street light program annually. The stimulus funding will allow the city to convert 1,500 lights to LED over the next three years. The city has a total of 62,000 lights.
The city has a number of small pilot and demonstration projects under way from other funding sources to convert yellow lights to LED. One uses technology from Michigan-based Relume Technologies Inc., while another uses that of Ruud Lighting Inc. and control company Echelon Corp. of San Jose (see below). Local LED maker Philips Lumileds Lighting Co. and Watt Stopper were also mentioned in the article.
Echelon pilot for smart streetlights
In April this year, Echelon Corporation won a tender for California's first smart streetlight project, in which LED streelights in San Jose will be controlled by Echelon's LonWorks technology – see press release.
With this pilot, San Jose plans to convert 125 lights in the city's Hillview North neighborhood by June 2009. LED streetlights from BetaLED will be embedded with Echelon's power line signaling technology, allowing communication and control of the streetlights over the existing power lines.