BC Hydro, Shared Service BC, and Ministry of Environment form an LED street light program, guided by LightSavers Canada, that will enable municipalities to save money on SSL street light conversions.
Shared Services BC, an agency that supports the British Canadian Province of Canada in technology and service delivery for the public sector, has announced an LED street light bulk procurement program that will enable municipalities across the western province to get lower-cost access to a short list of prequalified solid-state lighting (SSL) products. Shared Services BC partnered on creating the LED Street Lights Across BC program with utility BC Hydro and the British Columbia Ministry of Environment to create the program with guidance from the LightSavers Canada consortium that's dedicated to advancing the adoption of outdoor SSL technology across Canada.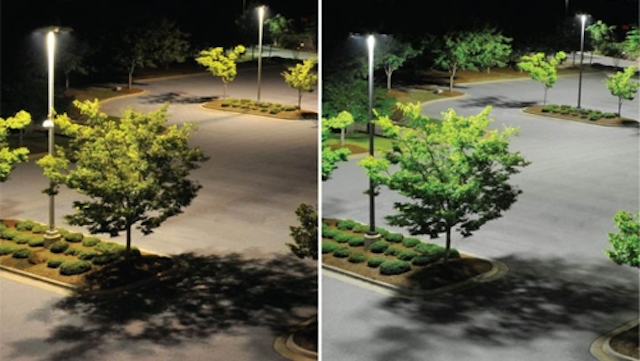 British Columbia creates bulk purchasing initiative for LED street lights
The province hopes to ultimately convert 360,000 street lights to LED fixtures. The partners in the new program believe that the public sector would save 105 GWh of electricity per year with such a conversion, or enough electricity to power 10,000 homes.
"Keeping our streets lit requires a lot of electricity. Street lighting represents the highest electrical cost for most cities and towns in BC," said Joanna Sofield, general manager of customer care and Power Smart at BC Hydro. "That's why we are pleased to partner with local governments and the Province to help municipalities adopt more energy-efficient street lighting."
The voluntary program will deliver numerous benefits to municipalities starting with the province-wide corporate supply agreement with a select list of lighting vendors that can deliver luminaires covering the range of roadway applications that municipalities will face. The program will also enable British Columbia companies to provide consultation services, distribution, and installation of SSL products. Indeed, the program will prequalify consultants and other parties.
"This program is a great example of how innovative thinking and working together can not only help us meet the increasing demand for energy efficiency and electricity savings but also create new opportunities for British Columbia companies involved in the distribution and installation of this new technology," said Andrew Wilkinson, Minister of Technology and Innovation and Citizens' Services.
The range of street lights qualified in the program have been vetted by lighting specialists and municipal engineers with SSL transition experience. Moreover, municipalities have access to tools such as an online financial tool to accurately project the payback period of potential purchases.
BC Hydro will also provide funding assistance to some municipalities under the utility's Power Smart Program. "Through our Power Smart Program, we offer our business customers, including municipalities and other government agencies, financial incentives for replacing inefficient technology with energy-efficient equivalents," said Sofield of BC Hydro.
Thus far, Vancouver, BC has taken the most high-profile actions in the province installing SSL in roadway applications. The city installed some decorative LED street lights as far back as 2011. The city also has tested adaptive controls. In February of 2013, the city announced that it would begin replacing failed high-intensity discharge (HID) lights with LED units while also planning a broader retrofit.

Now the LED technology will come to smaller cities in the province without each municipality enduring an arduous testing program and with the benefits of volume pricing. "I am pleased to see the Government of BC taking a leadership role with BC Hydro, LightSavers Canada, and local governments in such an innovation green program," said Neal Carley, general manager of engineering and parks at the City of Port Moody. "The City of Port Moody has plans in its budget this year and the next four years to update our streets with new energy-efficient LED street lighting, helping brighten up streets [and] making them safer for residents."