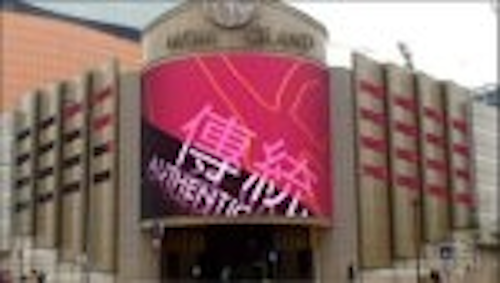 The recently opened MGM Grand Hotel and Casino in Macau features an impressive LED display from Opto Tech Corporation of Taiwan, which the company describes as the world's first true outdoor 16mm SMD LED display.
The facade comprises three distinct sections. The centrepiece is a 1408 x 768 pixel, 180-degree curved 16mm SMD video screen, flanked by a number of smaller 16mm SMD LED display panels, and vertical LED tubes.
The overall effect is of a much larger display, which is used for promotional videos, event previews etc., and which is uniquely able to display full resolution HD video.
The management of the MGM Grand chose the Opto Tech solution because of its unrivalled 180-degree all-round viewing angle, high brightness and contrast ratio during daylight, and the stunning image quality when viewed at close quarters.
The MGM Grand Hotel and Casino Macau opened for business in December 2007 and features 600 luxurious rooms and 2,320 square meters of gaming floor with 375 tables and more than 900 slot machines.