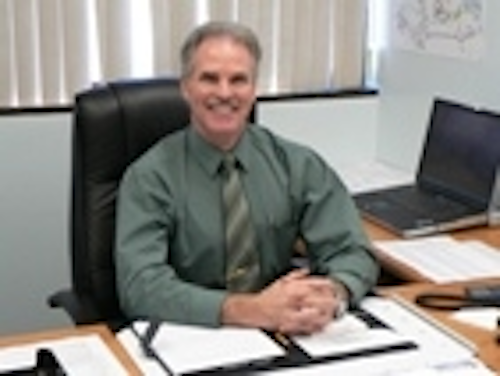 Can changing to LED light bulbs help deter crime? The City of Manassas, VA, US, is going to find out.
The City of Manassas Electric Utility is working with the city's police department to identify a "preferable neighborhood" to test out new LED streetlights this fall, said a recent article in the city's August 2008 Utility Connection newsletter.
Streetlights on the grounds of the Public Works facility, which is adjacent to several neighborhoods, will also be part of the pilot.
The Electric Utility wants feedback from residents on how they like the new lights, which are expected to give off a more pleasant spectrum that cuts down on light pollution. The City currently uses high pressure sodium street lights that give off a pale yellow-orange light that contributes to "sky glow," according to the newsletter.
The police want to see what effect the higher quality white lights have on vandalism, graffiti, and other crimes.
"A lot of power companies have looked at the technology and determined it's early to implement an LED program because the capital cost is so high and it's over seven years before you get payback," said Gregg Paulson, P.E., assistant director, Electric Utility, in an interview with the newsletter. "If you're speaking strictly in terms of the money and the return, then it's probably not the best solution at this time."
"But if you look in terms of the environmental impact, that's really what's pushing it, to reduce our emissions and our carbon footprint. That's where the value is," he added.
LED streetlights improve night visibility while offering 40-60 percent energy savings. They offer 10 years maintenance-free product life, with up to 8,400 kilo-watt hours of energy savings over the product's lifetime. Each new light would cut out as much greenhouse gas (CO2) as the average passenger car produces in 14 months of driving, the newletter article continued.
Installation for the pilot starts this fall and is expected to take about three months. If the pilot is successful and City Council approves the installation, Manassas would be one of the first cities – following the City of Ann Arbor, Michigan – to convert 100 percent of its streetlights to LED technology. Raleigh, NC and Toronto are also running pilot projects.
Tarek Aly, P.E., Manassas' chief electrical engineer, has been researching leading manufacturers in the field, such as Philips Lumileds or Cree Inc, continued the newsletter article.
"LED lights cost about $70 each, and they don't contain chemicals like high pressure sodium and mercury vapor lights do," he explains. "They turn on and off by photo cell at dusk and dawn. And each LED light is actually a grid of 200 little lights – making it less vulnerable to pellet gun vandalism."
The City of Manassas has already reduced energy and maintenance costs by 40 percent by converting traffic signals to LED technology.