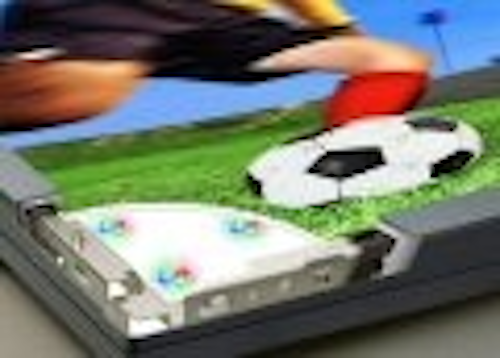 Osram Opto Semiconductors is to demonstrate an LED illumination source suitable for backlighting an 82-inch liquid crystal display (LCD) panel at the Society for Information Display (SID) International Symposium in Boston, Massachusetts (May 24-26).
Osram's prototype 82-inch LED backlight module is the size of a standard door and features 1120 (280 red, 560 green and 280 blue) next-generation Osram Golden Dragon LEDs*, which have a total LED power consumption of only 1,100 watts. The demonstration also includes an Osram LED driver that can provide up to 1,500 W maximum output power.
The module is capable of generating a color gamut that exceeds National Television System Committee (NTSC) requirements. It has a slim 40 mm depth while providing a superior 10,000 nits. The backlight operates within a temperature range of -40 to +85 degrees, is vibration- and shock-safe and provides instant on and off. The backlight is both mercury-free and lead-free.
"This demonstration represents a major milestone for the OSRAM Opto Semiconductors, as it signals our leap into the large-area, backlighting market," said Ellen Sizemore, director, LED Products Group, Osram Opto Semiconductors. "This achievement reflects our commitment to both push LED technology to its limits and to provide our customers with the broadest, most advanced lighting solutions available."
* Samples of next-generation Golden Dragon LEDs with lenses will be available in June 2005, and mass production is scheduled for September 2005.
At the SID show, Osram will also demonstrate:
- a 32-inch LCD TV backlight using OSRAM's next-generation, Golden Dragon LED
- a 19-inch LCD monitor backlight using the company's thin-profile, Multiled solution
- the new "green" Ostar solution, a compact, high-power LED for projection applications