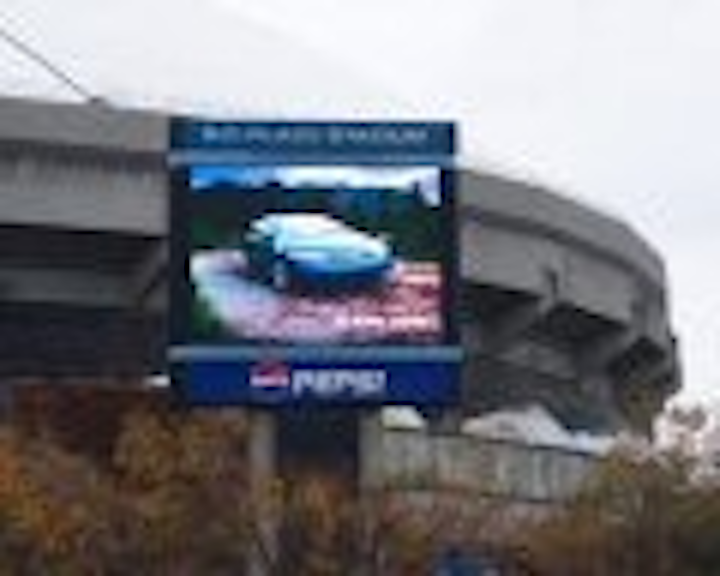 BillBoard Video, Inc. purchased
Steven Craig, president/CEO of Craig Realty Group, has purchased 100 percent of the stock of BillBoard Video, Inc., a leading manufacturer of LED signs.
The acquisition of the company by Mr. Craig follows his company's recent investment in eight LED signs from BillBoard Video for Citadel Outlets, an outlet shopping center located in Los Angeles on Interstate 5, as well as future plans for LED signs at other Craig Realty Group outlet shopping centers.
BillBoard Video, a leading wireless advertising company, merged in 2004 with MultiMedia, a manufacturer of LED displays. Over the past 25 years the company has been responsible for manufacturing over 60 percent of LED displays at Times Square in New York, including ABC's Times Square Studio LED sign that is the largest in the U.S.
In May 2005, Citadel Outlets debuted a spectacular LED site consisting of four consecutive double-sided signs atop the outlet center's historic castle wall. These state-of-the-art signs, manufactured by BillBoard Video, face Interstate 5 providing the center with a unique and eye-catching platform to communicate to the 250,000 daily commuters "what's behind the wall." This configuration is the only use of consecutive LED signs in the U.S.
"This is such a unique out-of-home medium with a wide variety of applications for different real estate ventures other than shopping centers," said Craig.
Lightvision Media puts Daktronics display
Daktronics has installed an outdoor marquee for Lightvision Media outside BC Place Stadium in Vancouver, BC, Canada.
The video display was sold to Lightvision Media, headquartered in Vancouver. Lightvision Media owns and operates the largest network of LED video screens in Canada, and sells advertising and provides community announcements.
This ProStar® VideoPlus display is currently the largest outdoor video screen in Western Canada, measuring 6.0 meters high x 9.0 meters wide. It is considered to be an integral part of the public information system for the upcoming 2010 Winter Olympics events to be held within BC Place Stadium.
Cincinnati Bearcats install Daktronics displays
Daktronics has designed and manufactured custom integrated scoring and video display systems for the University of Cincinnati. At Nippert Stadium, home of Bearcat football, a new scoreboard with a large ProStar® video display keeps fans informed and entertained. The large scoreboard measures more than 150 feet long and is 35 feet high. Centered in the middle of the huge scoreboard is the ProStar® video display, measuring approximately 19 feet by 53 feet. At the bottom of the scoreboard is another full-color light emitting diode (LED) display, measuring approximately 8 feet high by 112 feet wide. The video display is flanked by two fixed digit scoring sections to display game in progress information and stats.
Fifth Third Arena, home of the men's and women's basketball teams, has also been upgraded with a new Daktronics system. Four ProStar® video displays on a unique center-hung scoreboard give fans high resolution instant replays and other information. Below the video screens is a circular full-color ProAd® display. Above the video screens at the corners of the scoreboard are four Bearcat logos, illuminated with Daktronics new ProPixel® accent lighting technology. The combination of these three LED technologies creates a one-of-a-kind scoreboard. On one of the walls another ProStar® video board provides additional imagery and information.
Courtside, Bearcat fans see stats and other information of ten sections of full-color ProTable® displays, which can be configured as one long display or split up into different sized sections.