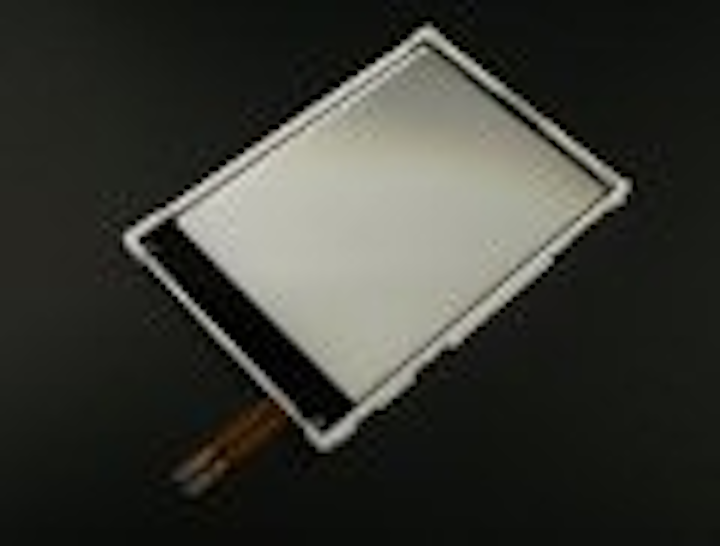 Minebea Co. Ltd., a Japan-based backlight manufacturer, has developed a new LED backlight system featuring high luminance, high efficiency and ultra-thin form factor. The development was carried out jointly with LED maker Nichia Corporation.
The backlight is designed for a 2.4-inch LCD panel, and contains 4 white LEDs each operating at a current of 15 mA. The LEDs used in the new product have a luminous efficiency of 76 lm/W.
The backlight provides a minimum average luminance of 6,000 cd/m2, which is around 20% higher than existing LED backlights of its type. The minimum luminance uniformity - the ratio of the maximum and minimum figures of luminance – is 80%.
With a brighter backlight, the LCD panels on cell phones can be designed to be larger and still consume the same amount of power, or kept the same size but consume nearly 20% less power.
Minebea is an established manufacturer of backlight systems using white LEDs for mobile products such as cellular phones, digital cameras and PDAs. The company started mass production of the new backlight system in October 2005, and unveiled details of the product at the recent FPD International 2005.
To boost the brightness of the backlight, the companies have changed the design of the LED package, as shown in figure 1. Rather than placing the chip in a cup-shaped reflector package, the LED has been covered with a spherical-shaped resin, which allows the light to couple more efficiently into the light-guide.
Figure 2 shows the exploded view of the backlight system - the LED light is coupled into the light-guide plate. The new backlight uses LEDs with a thickness of only 0.5mm, while the light-guide plate is 0.6mm thick for standard products, but can be reduced to 0.4mm.