LEDs are light source of choice at CES
LEDs featured in many products at the Consumer Electronics Show (CES), including LCD TVs, pocket projectors, and flashlights.
Jan 13th, 2005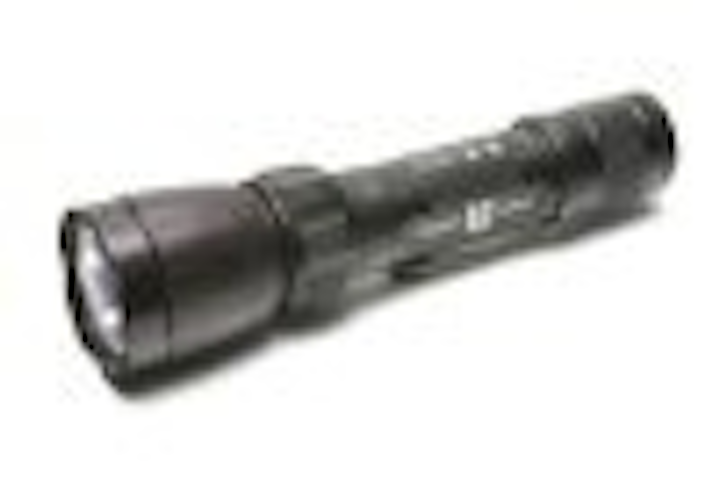 World's first HDTV LCD with LED backlights
Among the many products to feature LEDs at the recent Consumer Electronics Show in Las Vegas was Samsung's LNR460D widescreen high-definition LCD television, claimed to be the first such product to incorporate an LED backlight.
The 46-inch LNR460D widescreen LCD HDTV provides outstanding color reproduction beyond that of a conventional LCD panel, due to the LED backlight. The technology results in a significantly increased NTSC color gamut (105%, compared with 72% for typical fluorescent backlit LCD TVs.)
The backlight comprises 7 strings of LEDs, each containing 26 green, 26 red and 13 blue devices, or 455 in total.
In addition to the expanded color range, the high brightness (500cd), high contrast ratio (greater than 1000:1) and very high resolution (1920 x 1080p) of the display provide show-stopping image vividness and stunning detail. The TV also has a large 170-degree H/V viewing angle makes the LNR460D a true home-theater masterpiece.
The LNR460D widescreen LCD HDTV with LED backlights will be available in May 2005 for a recommended price of $12,999.
5W LED flashlight
SureFire's U2 Digital Ultra flashlight incorporates a 5 W LED and has several settings providing outputs ranging from 2 to 80 lumens. The product features microprocessor regulation circuitry to match the LED's current requirements with the battery's output to maintain a more consistent level of light output for the useable life of the batteries. The U2 produces over 40 hours of useful light on the lowest setting.
The product also incorporates a digital current limiter to protect the LED module from current and heat-related damage.
Constructed from aerospace-grade aluminum and anodized matte black, the U2 Digital Ultra is the ultimate flashlight, with a suggested retail price to match of $270.
Small LED projectors
Both Mitsubishi and In Focus showed prototype model of their miniature digital projectors, each using light form 3 LEDs to project images up to 42 inches wide.
Mitsubishi's Pocket Projector has 800-by-600 resolution and can be used with any device that has video output, including game machines and DVD players. Reviewers suggest that the image quality is not great, but acceptable.
The product is expected to ship in the next few months with a retail price of around $1000. One suggested application is for users to show movies on the ceilings of their bedrooms.