Alberta offers rebates for switching to LED exit signs
The Canadian province of Alberta has offered an incentive for replacing incandescent- or fluorescent-lit exit signs with LED signs.
Jan 28th, 2005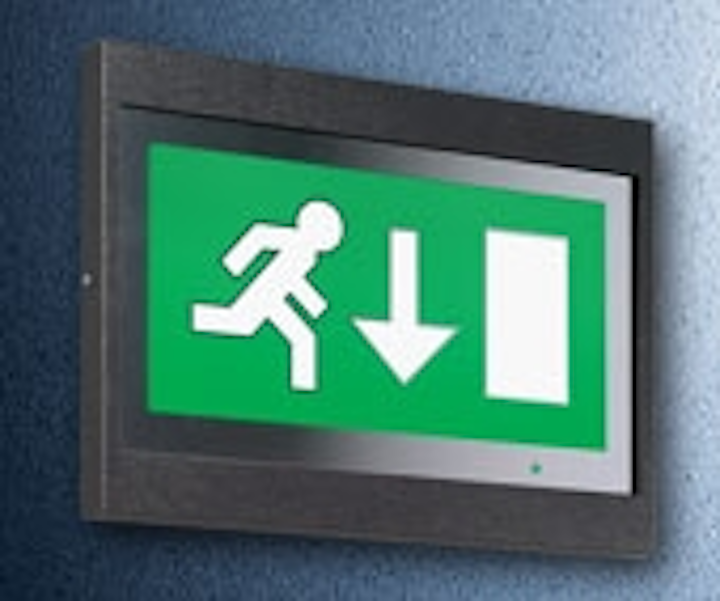 A new rebate program, running until April 30, 2005, is designed to help Alberta's multi-residential building sector save money and energy by switching to energy-efficient LED exit signs.
Climate Change Central and Natural Resources Canada are offering a cash rebate to Alberta's condominiums, apartment buildings and seniors' complexes to replace incandescent or fluorescent-lit signs with power-saving LED signs.
A rebate of $25 will be given for each of the first 100 signs replaced in a building and $15 for every sign thereafter, to a maximum of 1000 signs.
The organizations say that LED exit signs are highly visible, last up to 25 years, and operate for less than $2 a year. Conventional signs cost $17 - $35 a year to operate.
LED units now comprise about one-third of the three million exit signs in Canada. If the others were switched to LEDs, Canadian building owners could save $42 million a year in operating costs and significantly cut greenhouse gas emissions.
"Exit signs are the phantom energy thieves of the building sector," says Alberta Environment Minister Guy Boutilier, who co-chairs Climate Change Central. "LED exit signs cost a fraction of a conventional light to run, and pay for themselves in less than a year."
"I'm very pleased that my department is involved with this project and helping Albertans respond to climate change," says the Honourable John Efford, Minister of Natural Resources Canada. "Changing to LED exit signs is an example of how small measures, on a case-by-base basis, can add up to significant energy savings and greenhouse gas reductions."
"With a payback period of less than a year, the energy savings prove that a long-term investment in LEDs is the money-smart choice," says Simon Knight, director of Energy Solutions Alberta, the energy efficiency office of Climate Change Central.
For more information on the program call +1-866-372-0999 or go to Energy Solutions Alberta