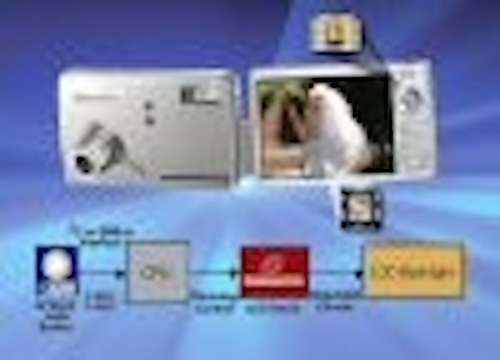 Catalyst Semiconductor, Inc. and Texas Advanced Optoelectronic Solutions, Inc. (TAOS) have signed a non-exclusive agreement to jointly promote each others' products to their global solid-state lighting (SSL) customers.
The two companies manufacture complementary sets of products, which will be jointly marketed in systems solutions via their common distribution channel, Future Electronics.
Catalyst Semiconductor, based in Sunnyvale, California, designs and manufactures a growing family of dedicated circuits for LED backlights, LCD displays and automotive/aircraft interior lighting. These circuits include white LED drivers, GPI/O expanders, and digitally programmable potentiometers (DPP).
In order to incorporate these products effectively into SSL systems, ambient light sensing (ALS) must be included, which is where TAOS comes in. Formerly the Texas Instruments optoelectronic business unit, TAOS designs and markets a broad range of light sensor product families including color sensors, light-to-frequency converters and ambient light sensors.
The TAOS TSL2561 Light-to-Digital Converter helps simplify ALS implementation in applications ranging from display panel products such as LCD monitors, flat-panel televisions and cell phones, to digital cameras, street light control, security lighting, sunlight harvesting and machine vision.
The TSL2561 provides an I2C output in a chip scale package. In 2002, TAOS was the first company to offer an ambient light sensor with a bus output, eliminating 2-4 external components normally required for output signal conditioning.
"Catalyst will incorporate the impressive performance of the TAOS TSL2561 Light-to-Digital Converter into its future application notes, evaluation boards and reference designs," said Barry Wiley, VP of Mixed Signal and Analog Marketing at Catalyst. "In this way, Catalyst engineers can provide more complete cost-effective solutions in a variety of SSL applications.
"We are looking forward to this opportunity to work with Catalyst to jointly promote our products into the very exciting solid-state illumination market," said Carlo Strippoli, VP of Marketing & Sales at TAOS. "Catalyst has aggressively entered into this market by developing an impressive portfolio of products that play synergistically with our TSL2561 Light-to-Digital Converter as well as other devices in our Intelligent Opto-Sensor product lines.