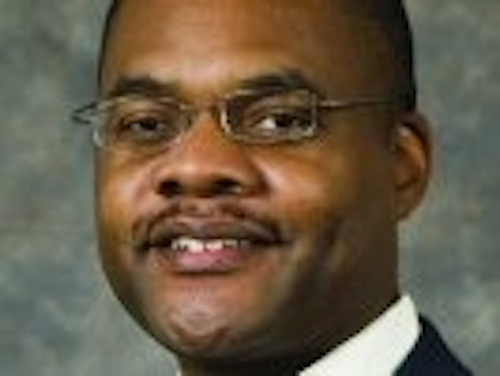 NEWS & ANALYSIS
• Cree unveils 160-lumen XLamp LED
• Color Kinetics licenses to Robe, Osram Sylvania
• New Philips Lumileds LED plant in Singapore will double capacity
• DOE launches testing program for solid-state lighting
• Avnet, EBV launch lighting groups…and much more
INTERVIEW
GE takes full control of GELcore, teams with Nichia
To gain further insight into GE's motives for its recent deal-making with Emcore and Nichia, LEDs Magazine spoke with David Elien, president & CEO of GELcore, LLC.
STREET LIGHTING
On the verge: LEDs ready to challenge incumbent light sources in the street lighting market
Street lighting is fast emerging as a potentially strong market for LEDs, particularly now that devices have reached a level of output and efficiency to make them viable replacements for incumbent lighting technologies, writes Tim Whitaker.
COLOR MIXING
Six-color mixing and warm-white/green/blue offer two new approaches to generating white LED light
Light-emitting diodes are so beguilingly simple that we sometimes overlook the obvious when designing solid-state lighting systems. Ian Ashdown and Ingo Speier of TIR Systems take another look (or two) at generating white light.
OPTICAL DESIGN
Automotive lighting design with LEDs puts the "Super" into the Ford Super Chief concept vehicle
A variety of innovative LED lighting designs have been implemented on Ford's recent concept vehicle, and these could soon appear on production vehicles, according to lighting designer Robert Miller.
DISPLAYS
Integrated optimization capabilities provide a robust tool for LED backlight design
LEDs offer many advantages for LCD backlighting but designing the light-guide extraction features is difficult. According to Michael Zollers of Optical Research Associates, this is why an illumination design and analysis software package is essential.