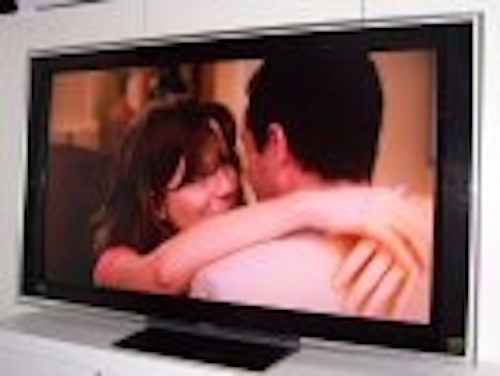 May 2007 could fittingly be designated the Month of Man-Made Light. The Lightfair International tradeshow lit up New York in early May, as the newest and best of the lighting industry illuminated interior and exterior spaces (see LEDs Magazine, June 2007, p20).
On the more technical side, the Society for Information Display (SID) 2007 Exhibition, Symposium and Conference, held May 20-25 in Long Beach, California, exhibited the latest creations of the pre-eminent manufacturers of electronic displays as well as the many component and materials suppliers whose technologies support the continuing expansion of the display market.
By far the dominant focus of technology and business development in the display industry in the last few years has been large-screen flat-panel televisions, divided into two camps; plasma and LCD.
These technologies have been battling for big screen market dominance for the last 5 years, as well as for bragging rights for who has the largest display. The prize this year went to Sharp Corporation, displaying a full-HDTV-compatible 108-inch diagonal Aquos brand LCD display surpassing last year's 103-inch plasma display from Samsung.
SID 2007 demonstrated definitively that LCDs from notebook sizes of 10.4-inch to super large TVs over 70-inch diagonal will quickly convert to LED backlights, replacing the gas-filled cold cathode fluorescent (CCFL) tubes that have been the primary light source for LCDs for over 20 years.
+++++++
This article was published in the August 2007 issue of LEDs Magazine.
To read the full version of this article, please visit our Magazine page, where you can download FREE electronic PDF versions of all issues of LEDs Magazine.
You can also request a print copy of LEDs Magazine (available by paid subscription) and sign up for our free weekly email newsletter.