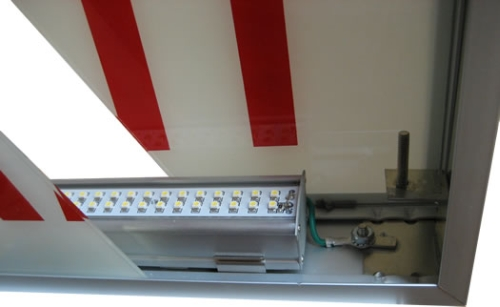 Radionic Hi-Tech, Inc. is proud to begin another year with its number one selling product, the ZXE LED Retrofit Exit Sign Kit. This UL-924 City of Chicago and City of New York approved LED Exit sign retro fit kit was introduced in 2009 to tackle the problem of the high cost of electricity in exit signs which are on 24/7 and often cost $38.00 per year PER SIGN to power.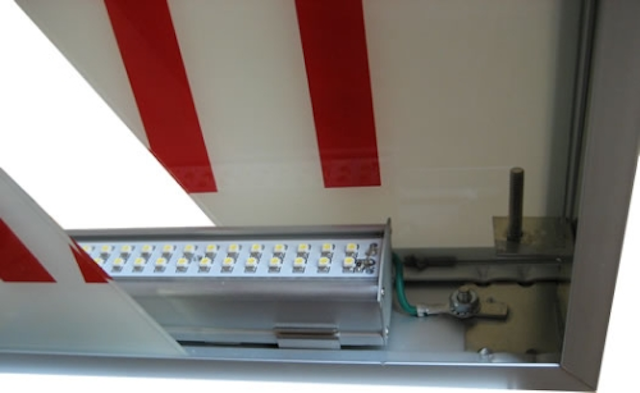 Radionic LED retrofit exit sign kit reduces electricity costs in municipal and commercial buildings

This simple retrofit kit fits almost all incandescent and fluorescent exit signs with an installation time of NO MORE than 8 minutes! No bulb replacement for at least 5 years and due to the energy savings the typical payback if often only one year. Many energy companies are urging conversion to LED exits and offer a rebate of $15.00-20.00 per sign.

Jeffrey Winton, CEO of Radionic, said: "The simple fact that there is an energy savings or approx. $32.00/year PER EXIT SIGN ,when incandescent lamps are replaced with LED, and that in addition there are no bulbs to change for at least five years, makes this a slam dunk for most building managers. A typical office building might have 600 signs for a total utility savings of $19,200.00 per year...plus the additional savings of no bulbs to buy and no labor cost to replace them yearly."

The Radionic ZXE retrofit is already installed in major buildings including Sears/Willis Tower, Lincoln Park Zoo, Chicago City Hall and many other City of Chicago buildings and attractions. We are excited to continue expanding throughout the nation.

Visit any of these downtown Chicago buildings (and many others) to learn how they are saving energy and money with the Radionic ZXE-5000 LED Exit Sign Retrofit Kits:
- 135 S. LaSalle Street, Bank of America Building
- Chicago Public Libraries
- Chicago Public Schools
- The Field Museum
- 225 N. Michigan Avenue
- 550 W. Adams Street, USG Building

Please contact Radionic Hi-Tech, Inc at 773-804-0100 to place your order or visit us at www.radionichitech.com for detailed specifications on this and other models.
Contact:

Stan - for Radionic Hi-Tech, Inc
+1-773-804-0100 x223
E-mail:
Web site:

www.radionichitech.com

Locate more LED displays & signs vendors in the LEDs Magazine Online Suppliers Directory

Submit new products, case studies/projects, and other press releases at http://www.ledsmagazine.com/content/leds/en/addcontent.html and http://www.ledsmagazine.com/content/leds/en/iif/add.html.