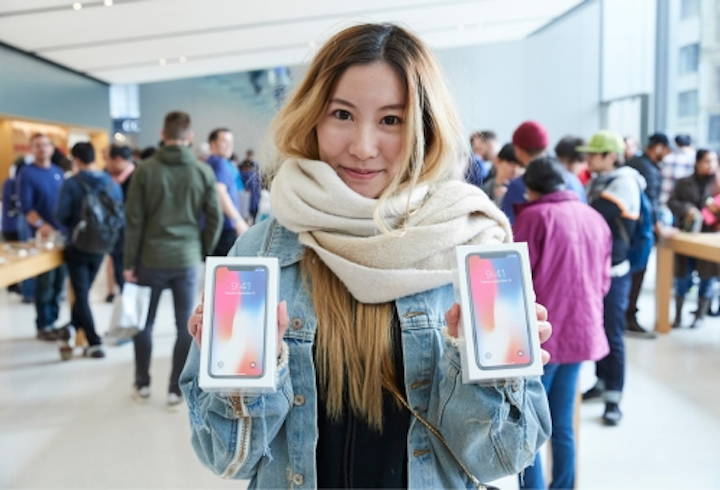 We've heard this sort of thing before, but it hasn't happened. This time, the financial markets are convinced. At least for now.
Apple could be giving the OLED market a boost, as word is circulating that the company will use the technology for displays in all its new iPhone models in 2019, a big step up from the current one model.
Interested in articles & announcements on OLED display technology?
The company is planning three new iPhones next year, all of which will use OLED rather than the LCD screens that have been common in the Apple line, according South Korea's Electronic Times News (ET News), as reported by several general news sources including Reuters and Bloomberg.
"Apple recently started planning new iPhone models and decided all three models would have organic light-emitting diode panels, the report said on Monday, citing multiple unnamed industry sources," Reuters wrote in picking up on the ET story.
OLEDs emit light from an entire surface, as opposed to from a single point, as LEDs do. Enthusiasts have long touted the technology as the future of lighting, but it has so far made little headway in the general illumination market, bedeviled by high manufacturing costs and an energy efficiency that lags that of LEDs, among other factors.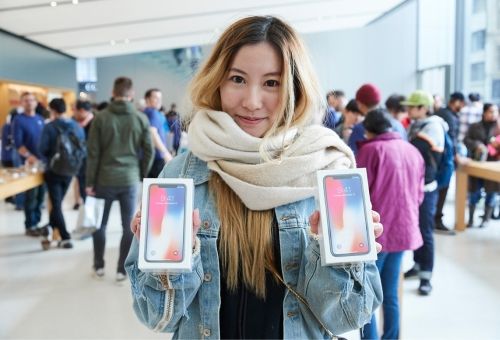 Apple's next iPhones might all use OLED screens
Apple currently offers only one OLED-equipped iPhone — the premium-priced $999 iPhone X, pictured above. By 2019, its entire new line of iPhones might deploy the technology.
It has fared somewhat better as a display technology for smartphones and televisions, but even there it has yet to dominate. The world's largest smartphone maker, Samsung, uses it in some phones. Apple, China's Huawei, Google, and others have also dabbled in the technology.
A full backing by Apple, with its branding power, would likely help move the technology along.
Apple, which along with Huawei bounces between the number-two and -three spot in smartphone volume, has been rumored in the past to be switching over its iPhone line entirely to OLED, but it hasn't come to fruition yet.
But if financial markets are a reliable indicator, the ET News report about Apple's latest OLED intentions has teeth, as the stock price of LCD makers tumbled after the OLED news broke. LCD is a prevalent smartphone display technology. Shares of one major Apple LCD supplier, Japan Display Inc., fell as much as 21%, while LCD maker Sharp declined 4.3%.
Conversely, shares of South Korea's LG Display rose as much as 5.9% on the ET report. LG is expected to be one of the iPhone's OLED suppliers, after Apple reportedly invested 3 trillion South Korean won (about $2.7 billion) in the company last summer. Samsung's OLED group currently supplies Apple.
Apple could not be immediately reached for comment on whether it is indeed planning to infuse its entire iPhone line with OLED screens.
If it does, it will still face challenges such as OLED costs. Apple's iPhone X ("iPhone 10") — the OLED model it introduced last September and began marketing in November — is priced at a retail premium of $999. Those screens all come from one supplier, Samsung, so adding a second supplier such as LG to the mix could help bring downs costs assuming Samsung and LG compete on pricing. Reports say that LG has so far had difficulty ramping up OLED production.
Performance issues could also intervene. Google's Pixel OLED phone, which uses LG displays, has been criticized for subpar color rendering, and for "burn-in," in which images remain after a user switches off the phone.
MARK HALPER is a contributing editor for LEDs Magazine, and an energy, technology, and business journalist (markhalper@aol.com).