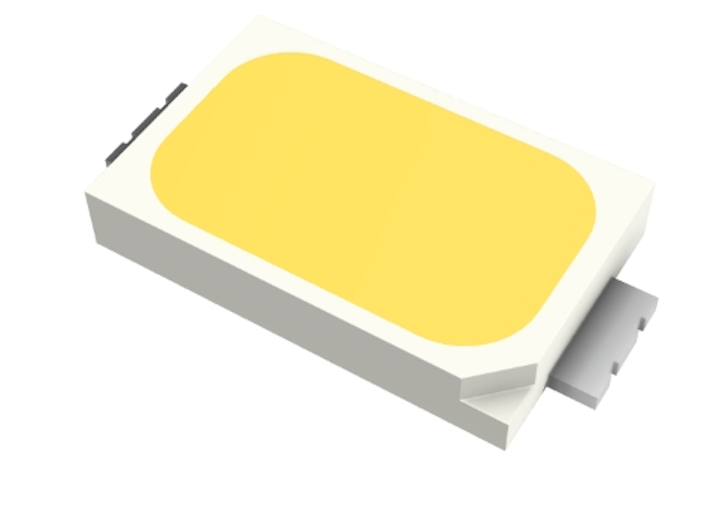 The VioSafe White Light Disinfection technology uses violet light mixed with white light to enable continuous disinfection of spaces ranging from hospital rooms to athletic locker rooms.
Acuity Brands has announced a licensing agreement with startup Vital Vio that will enable Acuity to embed the VioSafe White Light Disinfection technology in its LED-based lighting products. Acuity said it would utilize the VioSafe technology across its product lines and target applications such as food processing and service facilities, cleanrooms and laboratories, sports facilities, educational facilities, hotels and transportation hubs, and even offices. VioSafe uses violet solid-state lighting (SSL) to slowly destroy bacteria while also including white light for functional illumination.
Interested in articles & announcements on specialty SSL?
We first learned of Vital Vio at Strategies in Light (SIL) earlier this year when Colleen Costello, president and co-founder, presented at the Investor Forum. Indeed, we covered that presentation in our Top Five Video presentation from SIL.
It's well known that ultraviolet (UV) light can be used for disinfection and sterilization. We first covered the potential of UV LEDs in such an application after an SIL presentation back in 2014.
But UV light is not safe for humans and isn't practical in open spaces. Costello explained that the violet light is safe for humans and that the pathogen-killing phenomenon in VioSafe is quite different from that associated with UV. Costello said the technology targets specific molecules in bacterial cells and delivers an overload of oxygen that explodes the cell.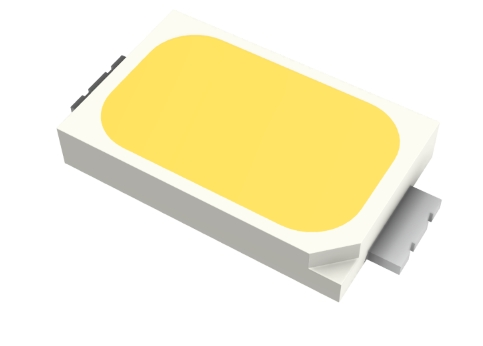 The VioSafe White Light Disinfection technology from Vital Vio will allow Acuity Brands to offer LED-based light fixtures that disinfect spaces continuously.
The VioSafe White Light Disinfection technology from Vital Vio will allow Acuity Brands to offer LED-based light fixtures that disinfect spaces continuously.
But such sanitation takes time, and thus the characterization as a continuous disinfection technology. So a VioSafe luminaire would be lit continuously in a space such as a sports locker room. Costello said that the potential is 90% of bacteria in a room destroyed in one day. And the white light in a VioSafe fixture can be powered off to save energy when people aren't present.
At SIL, Costello said while the company was building some of its own lighting products, the preferred business model was one of supplying enabling technologies such as LEDs and licensing intellectual property (IP). And that model is precisely what has happened in the Acuity deal.
Acuity can quickly scale the product across many markets and applications. "Acuity Brands' extraordinary reach, reputation, and ingenuity sets the foundation for commercializing this invaluable technology that will make it easier for customers to make the switch to lighting that both disinfects and illuminates in environments where it is needed most," said Costello.
"We are excited about adding this important technology to our luminaire and controls platforms," said Acuity Brands Lighting senior vice president Rick Earlywine. "It is another example of using LED and software technology to extend the limits of how lighting can be used."
Vital Vio, however, is not the only company pursuing such continuous disinfection technology. Kenall Manufacturing has a luminaire line called the Indigo-Clean Continuous Disinfection family. Indeed, Kenall won an LEDs Magazine Sapphire Award in 2016 for the Indigo-Clean product.
It's not clear at this time if there may be conflicting IP between Vital Vio and Kenall. UPDATE: We previously had written that Vital Vio was launched out of Rensselaer Polytechnic Institute (RPI) and that VioSafe is based on IP developed at RPI. That information was not accurate according to Vital Vio. Costello was involved in tissue research at RPI. But Costello developed the IP used in VioSafe independently from her RPI work and Vital Vio owns that IP.
The IP behind Kenall's product came from the University of Strathclyde, and Kenall has exclusive North American rights to the IP. Both companies have said they have patents that cover the key elements of disinfection using light in the violet spectral region.
*Updated May 31, 2017 at 1:07pm for clarification of IP.