MAGAZINE: Lightfair 2009: Companies meshing abilities for industry growth
At Lightfair 2009, LED companies stressed more cooperation among themselves in an effort to ease industry growing pains, reports Julie MacShane.
Aug 4th, 2009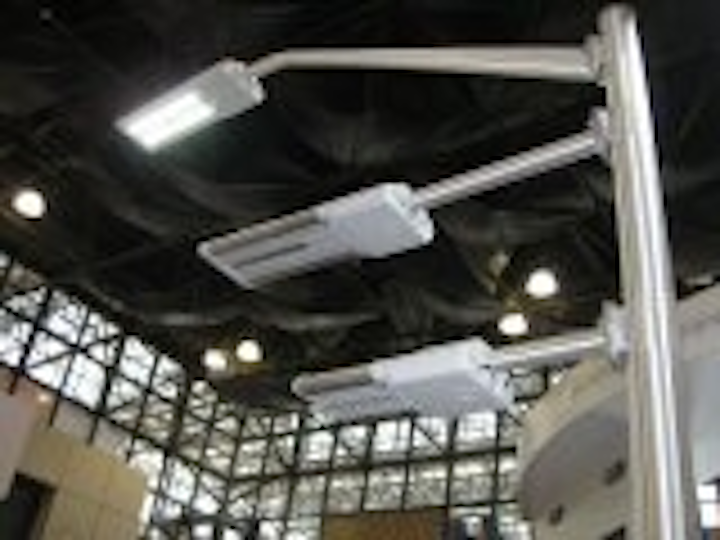 At the 20th annual Lightfair International tradeshow in New York City in May, deal-making was in the air among the 475 manufacturers at the sold-out show. Many LED exhibitors talked in earnest about how cooperation would lead the industry to its next level of success and enable LED technology to prove itself to a growing number of increasingly knowledgeable consumers.
A record-breaking number of industry professionals attended this year's Lightfair (~23,000 say the organizers). Many visitors were there to see whether LED lighting manufacturers and suppliers have learned to play in the sandbox with other lighting players, and maybe share some new products and technology advances.
"To be successful in providing solutions, we must work closely together with our channel partners and lighting professionals," said Rudy Provoost, CEO of Philips Lighting at a press conference on opening day (www. ledsmagazine.com/press/18607). "We call upon the lighting industry's stakeholders to seize the tremendous opportunity to embrace the changes being brought about by a combination of government legislation and economic stimulus to build a sustainable future."
One example of industry cooperation at the show was the presence of the EMerge Alliance booth. Displayed there were products from a group of companies, many of them LED players, that want to promote the rapid adoption of safe, low-voltage DC power distribution standards. The standards would integrate interior infrastructures, power, controls and a variety of peripheral devices (see www. ledsmagazine.com/press/18577).
In an example of inter-company cooperation, Nexxus Lighting and QD Vision unveiled an LED lamp incorporating a "quantumdot optic" (see www.ledsmagazine.com/press/18627). The Array lamp from Nexxus contains cool-white LEDs, and the light is converted to warm-white by a Quantum Light optic (containing quantum dot material) supplied by QD Vision. The result, say the companies, is a 2700K lamp with a color rendering index of 90 or greater at over 65 lm/W. Volume production is expected in early 2010.
+++++++
This article was published in the July/August 2009 issue of LEDs Magazine.
To read the full version of this article, please visit our Magazine page, where you can download FREE electronic PDF versions of all issues of LEDs Magazine.
You can also request a print copy of LEDs Magazine (available by paid subscription) and sign up for our free weekly email newsletter.