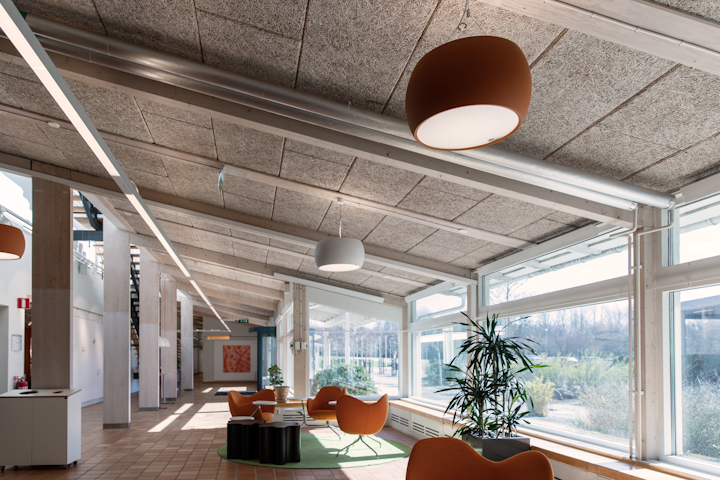 In a reminder that Bluetooth and Zigbee are not the only wireless mesh technologies available for Internet of Things (IoT) lighting projects, Finland's Wirepas, which has been quietly winning lighting projects, recently raised €14.4 million ($16.3M) of venture funds, tripling the investments in the company to date.
Wirepas is a 9-year-old spinout of Finland's Tampere University of Technology. Unlike the open Bluetooth and Zigbee mesh specifications, the company's eponymous Wirepas Mesh is proprietary, available to lighting companies and other users on a licensing basis.
Users from the lighting industry have praised it for its ability to scale up across thousands of light fittings, where it can be used for IoT purposes such as tracking assets. An asset tracking deployment would tag items in settings like factories, offices, or hospitals with a chip that would communicate with a Wirepas chip embedded in the lights or elsewhere. Through Internet connections, the location of, say, a forklift or a wheelchair, could be communicated across premises.
As LEDs Magazine reports in our latest edition, Sweden's security giant Securitas is piloting Wirepas technology in partnership with LED lighting vendor Fagerhult at the Medicon Village life sciences research park in Lund. In another installation which we will report on in our next issue, Holland's sprawling University Medical Center Utrecht is also deploying Wirepas in a project overseen by technology giant Fujitsu in partnership with smart lighting specialist Ingy, using luminaires from Dutch provider Koopman Interlight.
Wirepas started life as a hardware and sensor maker but switched to its current software and licensing business model in 2014, initially aimed at electric meter readings for the electricity grid, and now oriented toward the commercial and industrial IoT, working through a number of industries including lighting.
The new €14.4M round brings its total private funding to around €22M ($24.8M).
"Wirepas will focus its investments on further strengthening and increasing the reach of the global Wirepas ecosystem as well as on continuous product development," Wirepas said. "During the last three years, the company has built an ecosystem of semiconductor, module partners, OEMs, and system integrators to serve end users around the globe resulting in millions of Wirepas-enabled devices shipped. Today Wirepas Mesh is being used to connect smart meters, lights, and other assets in supply chain and logistics to reliably deliver the data needed by enterprises to boost their competitiveness and sustainability."
The investment comes from a combination of London's ETF Partners, Finland's Inventure, Holland's KPN Ventures, Germany's Vito Ventures and Finland's state-owned Tesi, with KPN and Tesi coming in as first time investors and joining the board.
They are injecting the new money at a time when backers of other technologies — Zigbee and Bluetooth, to name just two — are also making a play for a big piece of the IoT lighting pie, hoping to help make the lighting infrastructure the backbone of intelligent buildings.
MARK HALPER is a contributing editor for LEDs Magazine, and an energy, technology, and business journalist (markhalper@aol.com).