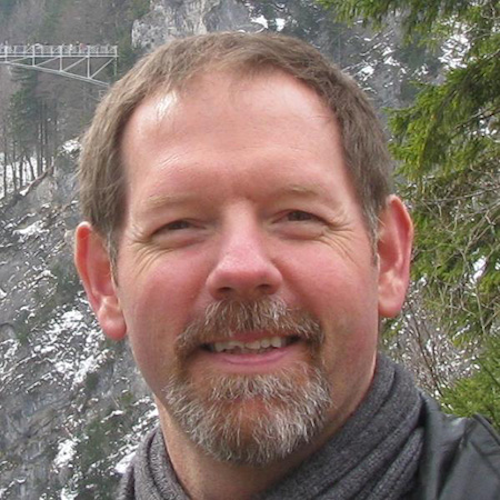 As we head into the last couple of months before Strategies in Light 2019, LEDs Magazine will feature exclusive content targeting various speakers and events within the conference program. Recently, we kicked off this celebration of Strategies in Light with a unique perspective on the LED market changes and influences on the program, delivered by conference co-chair Bob Steele, who has been with the conference management from its beginnings 20 years ago. In that span of time, Steele noted, the advances in packaged LEDs not only developed an entirely new lighting industry paradigm that shifted into a technology-focused model, but it drove the emergence of new applications in lighting and other functions such as sensing, detection/facial recognition, connected buildings, and more.
What has happened in parallel with the progression of more powerful yet more efficient LED launches is the realization that such technologies must be quality tested in very different ways than other electronic devices, so standards and test methodologies have coalesced around various metrics for LED and solid-state lighting (SSL) performance expectations. I can think of no one better to address the demands and realities experienced in a maturing LED and SSL industry than Eric Bretschneider, who has expertise in standards development, test and measurement, and LED product development. Indeed, Bretschneider recently presented a predictive model for chromaticity shift in a webcast and he will cover some of that ground during his presentation on Feb. 28 at Strategies in Light. Here he has delivered a fresh perspective on how the SSL industry might look beyond lengthy lab tests and develop confidence in predictive models that could be applied over and over, addressing a number of critical parameters. — CARRIE MEADOWS
"Chasing rainbows" is an idiom used to describe a pursuit of things that are unrealistic or unlikely to happen. I'm sure a fair number of you are asking yourselves, "Why would anyone choose it as the title for a talk at Strategies in Light?" It's a good question and here are some reasons why.
When we talk about light and lighting, we use all sorts of parameters. For general illumination, these include luminous flux, correlated color temperature (CCT), duv, chromaticity, color rendering index (CRI), color gamut index, and color fidelity index. For horticultural application discussions, we would inevitably end up talking about photosynthetically active radiation (PAR) and probably break it up into broad wavelength bands. At some point in the future, we will have metrics associated with circadian entrainment and melanopic response. We aren't even sure as an industry what to call these metrics, much less how to calculate them.
As readers of LEDs Magazine might suspect from my recent webinar, I have spent a considerable amount of time pondering the issues of color/chromaticity shift. For years, we as an industry have focused on lumen maintenance to estimate lifetime of SSL products largely because it was the only predictive method we had. The hopeful addition in the near future of a method to predict chromaticity shift will help the industry to design better products that meet the expectations of consumers for longer periods of time, but it isn't the end of the road. It's still rather close to the beginning.
In the near future, we will be able to predict luminous, PAR, and radiant flux maintenance and chromaticity shift. That only covers a fraction of the parameters I discussed above. I am sure there are designers out there who would be interested in being able to predict color gamut or color fidelity. There will be a time when we want to predict metrics we haven't even though of yet.
The key point is that every metric we have for lighting, whether it currently exists or has yet to be defined, uses the same basic information — the spectral power distribution (SPD). If we know the SPD, then we can calculate every parameter I listed above and even ones I didn't.
For a long time, we have measured an SPD, calculated some parameters — which we then save — and discard the SPD. What if this changes? What if we start saving the SPDs? What if we had saved a whole series of SPDs collected over a period of time? Maybe, just maybe we could develop a method to predict the SPD. Think about being able to predict luminous flux, chromaticity, CRI, color fidelity index, color gamut index, PAR, and any other metric we develop in the future.
If it's a really good method, we won't even need to know how a product was constructed to make predictions. While this may seem unlikely or unrealistic, the pot of gold at the end of this rainbow— the ability to predict all of our lighting metrics with a single method — is a prize worth chasing.
Next year marks the 20th anniversary of Strategies in Light. It is a fitting time to look back at how the industry has advanced over the years. Oddly enough, looking to the past provided the inspiration for me to start chasing this rainbow.
If this sounds interesting and intriguing, then I invite you to join me at Strategies in Light to find out more.
Get to know our expert
Eric Bretschneider, CTO of QuarkStar and EB Designs & Technology, has over 25 years of experience developing technology related to high brightness LEDs. He is a noted expert in many fields including LED package design, phosphors, LED measurement/reliability, and intellectual property matters. Bretschneider currently works as an independent consultant in the LED industry and is a member of the IES, MRS, SPIE, and OSA. He holds 30 US patents related to LED technology, and will be a featured Keynote speaker at Strategies in Light 2019 as well as speaking during the track "Advancements in LED Lighting Technology, Design and Manufacturing."