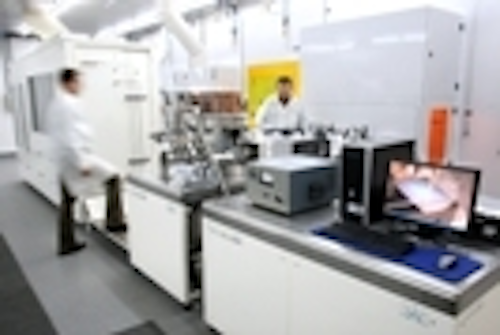 BluGlass, an Australian company that has developed low-cost manufacturing technology for growing GaNbased material for LEDs, has opened its new headquarters and demonstration plant at Silverwater, Sydney. The facility was opened by Peter Garrett, Australia's Federal Minister for the Environment, Heritage and the Arts.
The new pilot LED demonstration plant features BluGlass's first commercial-scale semiconductor growth system that is fitted with the company's home-grown remote plasma chemical vapor deposition (RPCVD) technology.
RPCVD can be used to grow the multilayer semiconductor structures that are the starting point for the fabrication of GaN-based LEDs. Currently, commercial production of LEDs uses the metal-organic chemical vapor deposition (MOCVD) process to deposit material onto sapphire or silicon carbide substrates.
+++++++
This article was published in the September/October 2008 issue of LEDs Magazine.
To read the full version of this article, please visit our Magazine page, where you can download FREE electronic PDF versions of all issues of LEDs Magazine.
You can also request a print copy of LEDs Magazine (available by paid subscription) and sign up for our free weekly email newsletter.