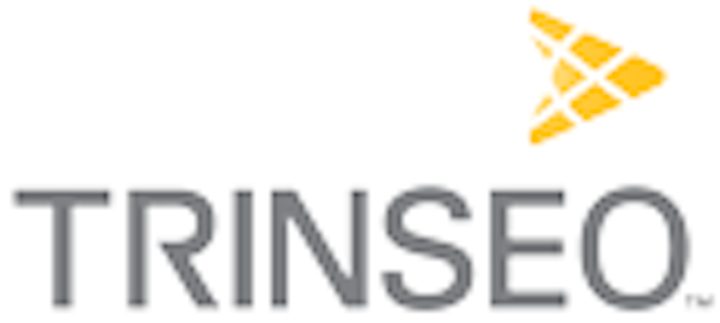 Plastics Include Advanced Material for Thinner Gauge Applications

Berwyn, PA -- Trinseo (NYSE: TSE) the global materials company and manufacturer of plastics, latex and rubber, will showcase its plastic optical materials for LED lighting at Strategies in Light Europe at booth B8 from November 18 – 19 at the ExCel Convention Center in London, England. Strategies in Light is co-located this year with LuxLive, Europe's biggest annual lighting event.

Interested in more articles & announcements on SSL design materials?

Trinseo began supporting LED lighting customers early on in the industry's evolution and consequently has a keen awareness of the needs and expectations of OEMs and designers in this fast-moving industry. By collaborating with customers, Trinseo is able to customize plastic optical materials and technology to meet various application objectives while providing properties in functionality, appearance, and performance that are important to this market segment.

The company's EMERGE™ PC 8830LT Advanced Resin has been recognized for its ability to fill the need for a transparent, thin gauge, flame retardant plastic. The material is UL94 rated V-0 at 1.0mm and 5VA at 2.5mm and is the next generation advancement in Trinseo's EMERGE™ PC 8000 series. Another is its TYRIL™ 905UV SAN Resin, a cost effective PMMA (a clear plastic acrylic material) alternative.

Trinseo offers a broad portfolio of optical materials under the CALIBRE™ Polycarbonate Resin and EMERGE™ Advanced Resin brands. This includes transparent, light diffusion, ignition resistant, and reflective grades used by several global OEMs for lenses, optics, diffusers, reflectors, and housings.

Additionally, we have a series of products designed to accommodate ever-stringent environmental and regulatory requirements, including materials with non-halogenated flame retardants and post-consumer recycled material.

To arrange a meeting at the show with Trinseo, please contact Paula Biskup, global business communications manager.

About Trinseo
Trinseo is a leading global materials company and manufacturer of plastics, latex and rubber, dedicated to collaborating with customers to deliver innovative and sustainable solutions. Trinseo's technology is used by customers in industries such as home appliances, automotive, building & construction, carpet, consumer electronics, consumer goods, electrical & lighting, medical, packaging, paper & paperboard, rubber goods and tires. Trinseo had approximately $5.1 billion in revenue in 2014, with 19 manufacturing sites around the world, and approximately 2,100 employees. Formerly known as Styron, Trinseo completed its renaming process in the first quarter of 2015.

Forward Looking Statements
This press release may contain "forward-looking statements" within the meaning of the safe harbor provisions of the United States Private Securities Litigation Reform Act of 1995. Words such as "expect," "estimate," "project," "budget," "forecast," "anticipate," "intend," "plan," "may," "will," "could," "should," "believes," "predicts," "potential," "continue," and similar expressions are intended to identify such forward-looking statements. Forward-looking statements in this press release may include, without limitation, forecasts of growth, revenues, business activity, acquisitions, financings and other matters that involve known and unknown risks, uncertainties and other factors that may cause results, levels of activity, performance or achievements to differ materially from results expressed or implied by this press release. As a result of the foregoing considerations, you are cautioned not to place undue reliance on these forward-looking statements, which speak only as of the date of this press release. The Company undertakes no obligation to publicly update or revise any forward-looking statements, whether as a result of new information, future events or otherwise.

Contact:

Paula Biskup - Trinseo
+1-248-370-7172
E-mail:

Web site:

www.trinseo.com

Locate more packaging & optics vendors in the LEDs Magazine Suppliers Directory

Submit new products, case studies/projects, and other press releases at http://www.ledsmagazine.com/content/leds/en/addcontent.html.

More from Trinseo:
Trinseo showcases plastic optical materials for lighting at Strategies in Light
Styron launches new plastic resins for LED lighting applications at Strategies in Light Europe 2014