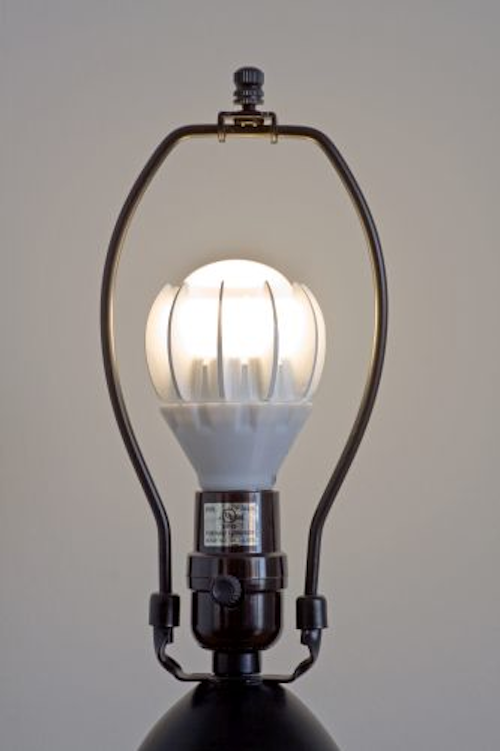 GE Lighting (NYSE: GE) has announced the settlement of a lawsuit that it filed in December 2012 against CRS Electronics over patent infringement in the area of LED lamp design. Evolucia has won a new US patent for the Aimed Optics technology that it uses in solid-state lighting (SSL) products for outdoor applications. Microcontroller specialist Microchip Technology (NASDAQ:MCHP) has acquired analog and mixed-signal IC manufacturer Supertex (NASDAQ: SUPX) including the latter's LED driver IC technology. Lumex has launched new products in the TitanBrite high-voltage LED family.

GE Lighting and CRS Electronics

The GE and CRS lawsuit was waged over US Patents 6,799,864 and 6,787,999. Those patents were focused on LED retrofit lamp designs. Specifically, GE said that the patents cover lamp heat-sink designs and technologies critical to replacing legacy lamps with LED-based products. Terms of the settlement have been kept confidential, but CRS will now pay for a license to the patents in question.

"The 864 and 999 patents cover technology important to the long-life operation of LED-based lamps," said Steve Briggs, general manager of global product management for GE Lighting. "GE Lighting is offering non-exclusive licenses under the 864 and 999 patents to interested parties. We are pleased with this settlement, which demonstrates our commitment to defending GE Lighting's intellectual property across the globe."

Evolucia patent award

Patent 8,635,049, "Light unit with light output pattern synthesized from multiple light sources," meanwhile, has been awarded to Evolucia and published on January 21, 2014. As the title implies, the Aimed Optics technology is used to form the desired beam in LED luminaires based on LED point sources for applications such as the various IES (Illuminating Engineering Society) defined roadway beam patterns.

Evolucia has claimed that its optics technology offers better efficiency than competing optical technologies from other companies. Most companies competing in the outdoor space use total internal reflection (TIR) lenses on each LED to form the beam pattern. Evolucia combines simpler optics and directional LED mounting in outdoor fixtures.

"We aim the LEDs exactly where we want the light to shine, which uses less energy to create more light -- a key point recognized in the patent," said Evolucia CEO and Chairman Mel Interiano. "In other words, the shortest distance between two points is a straight line. Our patented Aimed Optics technology simply uses that principle to its fullest. We don't need to redirect the light path with optics, which creates inefficiencies."

Microchip acquires Supertex

Microchip's acquisition of Supertex could impact a number of application areas, although SSL is certainly a prominent one. Microchip has offered limited support for LED-based lighting applications through its microcontroller (MCU) and analog IC portfolio, and the MCUs will be increasingly applicable as intelligence is integrated into more lamps and luminaire products.

"We are pleased to have Supertex become part of the Microchip team," said Steve Sanghi, president and CEO of Microchip Technology. "Supertex's deep domain knowledge in high-voltage analog and mixed-signal technologies, and strong position in the medical, industrial, and lighting markets, complement many of Microchip initiatives in these areas. We believe that combining Supertex's business with Microchip's analog business will enable significant synergies and cross-selling opportunities."

Lumex high-voltage LEDs

In the LED component space, Lumex has added to its LED offering with the TitanBrite High-Voltage Low-Current LED. The product actually relies on 20 mid-power, phosphor-converted LEDs mounted on a small circuit board but functions like a high-voltage packaged LED.

High-voltage LEDs are increasingly popular because minimizing the voltage drop between the AC line and the DC input to the LED can result in a more efficient driver and higher system efficacy. Moreover, connecting multiple lower-power LEDs in series to create the high-voltage stack means that less current is required to generate the required flux output so the thermal management problem is minimized.
Lumex says that the high-voltage approach results in a 50% reduction in form factor based on the elimination of a larger heat sink, and 20% savings in system cost. The company added that the design delivers 45% more light output than a typical 10W high-power packaged LED. The downside is the long term reliability of some mid-power LEDs. We have an excellent feature article on the topic in our February issue of LEDs Magazine due out next week.