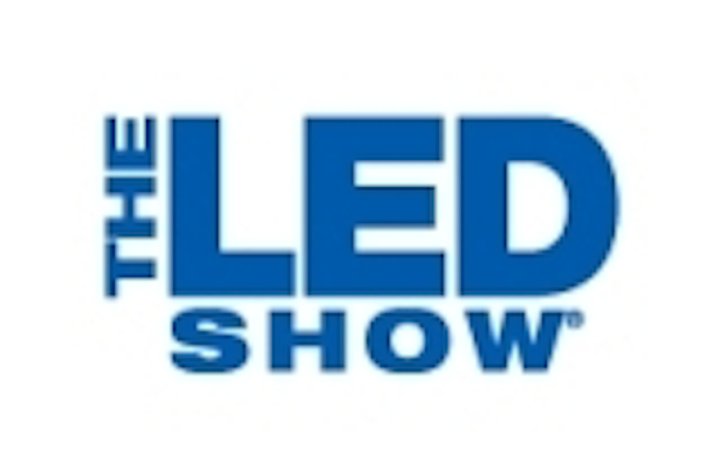 +++++
This article was published in the September 2013 issue of LEDs Magazine.
Visit the Table of Contents and view the E-zine version in your browser. You can download a PDF of the magazine from within the browser E-zine.
+++++
The LED Show got off to a quick start on August 14, with the first session asking the question, "Can LEDs really continue to improve at the rate they are now?" Ultimately the speakers from Philips Lumileds, Nichia, and Cree focused more on how to meet solid-state lighting (SSL) system quality and cost goals with different LED technologies. The discussion was certainly spirited as the competitors clearly see different component paths that will lead to broader SSL deployment.
The 2013 rendition of The LED Show topped all previous shows with more than 2,600 attendees and an exhibit hall with more than 100 booths. The conference program included 35 industry experts and the attendees added to the learning experience with outstanding comments and questions following each session. The September issue of LEDs Magazine went to press right as the show ended so we will have limited coverage here, but the opening session on packaged LEDs was extremely compelling.
Efficacy roadmaps

Chad Stalker, regional marketing manager for the Americas at Lumileds, led off and said up front that future efficacy advancements will come more at the system level than the component level. He said that LEDs will continue to improve but at a slower rate. He added, "LED systems will continue to drive the improvement."
Stalker showed the US Department of Energy (DOE) roadmap for SSL and how the agency adjusted the efficacy plateau in 2012, extending the potential for more energy savings. Stalker said, "System integration is what is driving those curves back up."
Still, it's advancements at the component level — outside of efficacy in many cases — that can improve system efficacy and deliver better quality light. Indeed, Stalker said the industry needs efficacy balanced with functionality and good light quality, and of course cost comes into play.
He said better red LEDs mixed with phosphor-converted white LEDs are critical to good color rendering at warm CCTs. The white LEDs need to be very high in efficacy and can be off the blackbody curve as long as you have good red LEDs, and Stalker noted that those products are available. Moreover, he said that you can create cost-effective fixed-CCT designs with a simple driver or add complexity for incandescent-like dimming.
Of course, Philips has also invested heavily into tunable color with its Hue lamps that rely on a lime-green LED, and Stalker said that green LED advancements are critical for quality and cost-effective tunable products. When questioned about the Lumileds lime-green LED, Stalker said the company had made material advancements to achieve high-efficiency green, whereas other manufacturers are using phosphor to try and deliver efficient green LEDs.
One other questioner brought to light an issue that exists for documenting and projecting quality in color SSL products. The LM-80 test standard is specific to white LEDs. For now, Stalker said there is no standard way to document LED performance for color-tunable products, but he expects future work on the problem to focus at the subsystem level rather than on LEDs.
Mid-power LEDs

Erik Swenson, manager of LED sales at Nichia, took the stage next and focused almost exclusively on mid-power LEDs. He said that those components are improving more rapidly than high-power devices in terms of efficacy and offer better quality and aesthetics that better match many application requirements.
Nichia remains the largest LED manufacturer in the world. Swenson said that the company is making 3 billion packaged LEDs monthly, and that is three times the volume of the nearest competitor. In looking at future advancements, Swenson said that the LED component industry is at the maturity level of a college student, indicating significant headroom for improvement.
Pushing the mid-power theme, Swenson also said the devices offer an economy-of-scale advantage that high-power devices can never match. He said that the Nichia 757 LED is used in applications ranging from streetlights to retrofit lamps to display backlights to automotive applications. That broad applicability will presumably deliver an increasing cost advantage as Nichia manufactures more of the same product.
Without question, high volumes are the key to low-cost manufacturing in the semiconductor world. But what we've seen in LEDs in recent years are components optimized for specific applications, especially from Cree and Lumileds. Those companies try to maximize volumes of the same wafers through the epitaxial process and then deliver many different products, for example, with multiple emitters or specialized optics, in the back end of the manufacturing process.
Swenson said mid-power LEDs also offer a yield advantage in manufacturing. His reasoning was that if you have the same number of bad die on mid-power and high-power wafers, with far more mid-power LEDs per wafer, then the mid-power yield is better. That argument rang hollow, however, because a bad area of a wafer could easily impact multiple mid-power die. Still, the fact that Nichia focuses on making higher volumes of a single product would improve yield throughout the manufacturing process — including packaging.
High-voltage LEDs

Paul Scheidt, product marketing manager at Cree, was last up in the LED session, and that provided him some leeway to state a case that couldn't be immediately refuted. He also began focused on the system-level problem to make the point that LEDs are a decreasing cost factor in SSL products relative to other things such as drivers, thermals, and optics.
To frame a system-level discussion, Scheidt presented a reference case of a 400-lm, 40W equivalent retrofit lamp with a 3000K CCT and 80 CRI. He went through different product design scenarios that might be used to realize such a lamp.
The AC-LED approach is one possibility Scheidt considered, because that technology presumably eliminates the driver part of the cost equation. But Scheidt said AC-driven designs require more LEDs because not all of the LEDs are driven at any point in time. He said even the latest AC technology only achieves 70% LED utilization.
Moreover, Scheidt said AC systems have flicker problems that simply can't be solved because all of the LEDs are turned off at times. "Switching them on and off a lot creates the worst flicker possible," said Scheidt; he added that the designs can't pass Energy Star certification requirements. He further said that EMI problems require extra circuitry or essentially a driver IC.
Seoul Semiconductor was exhibiting at the show and asked to respond to Scheidt's comments. Seoul director of marketing Theron Makley said that the latest AC-LED modules such as Acrich2 use a combination of technologies to overcome the issues associated with earlier products. He said, "These advanced AC-LED modules are used in many applications, such as replacement lamps, downlights, streetlights, and flush-mount fixtures."
Cree's Scheidt also addressed mid-power LEDs, saying that in many cases the LEDs will shift in color with unacceptable results in as little as two years. He said the problem is especially significant as you drive the LEDs harder and try to limit the number of LEDs in the system.
Most of Scheidt's comments on mid-power devices were directed at LEDs in plastic packages. It's worth noting that Nichia has said its 757 LED actually utilizes a ceramic-composite package. The company has not revealed details of the formulation, but Swenson has previously said that the package delivers lumen and color maintenance that can match high-power LEDs.
Scheidt concluded that in many applications, such as retrofit lamps, high-voltage, high-power LEDs offer the best system-level approach. He said such components simplify the driver design and also match the application requirements of light distribution and quality. In fact, Scheidt said that SSL products such as streetlights and ceiling troffers, which use large numbers of single-emitter LEDs, have always been high-voltage designs at the driver level. And those products are broadly successful and feature SSL-industry-leading system efficacy.
Clearly the session provided food for thought and left questions unanswered, although it's also obvious that the components will continue to improve and product developers face a complex set of choices. The remainder of the conference offered many more insights and we will provide more coverage in the fall edition of our Illumination in Focus publication.