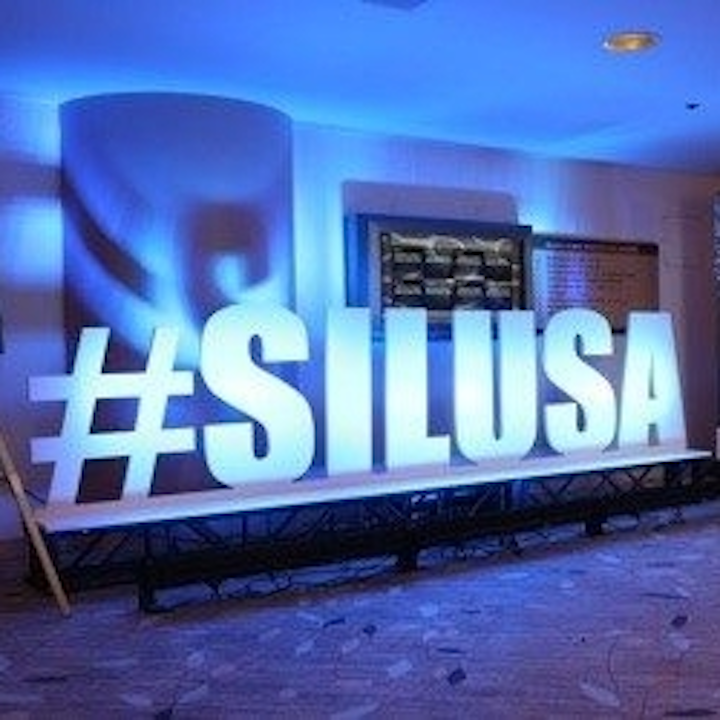 In preparation to bring our readers inspiring content on the technology evolution, research innovations, and applications that are driving the Strategies in Light (SIL) 2018 conference program, we begin our countdown to SIL with the top 10 things we love about this year's events. Strategies in Light, co-located with The LED Show, Lightspace California, and the LEDs Magazine Sapphire Awards, will be held in Long Beach, CA from Feb. 13–15, 2018 at the Long Beach Convention Center. Get all the details on the conference program, speakers, exhibitors, and more at strategiesinlight.com.
1. NEW! Opening keynote session on Tuesday afternoon.
On February 13, we open the technical presentations with a first-time keynote session that's available to all attendees, including exhibit-only. Featured keynote speakers are solid-state lighting (SSL) industry veteran Guido van Tartwijk, CEO of Tridonic, and Michael Pawlyn, founder of Exploration Architecture and a pioneer in the use of biomimicry in architecture, including biological adaptions that do amazing things with light.
2. Tackling SSL design and applications.
The LED Show track delves into lighting design and applications, diving into timely topics from Title 24 compliance to new design techniques and fixture technologies. Lively panel participants will debate and discuss the effects of lighting on human biological rhythms and physiology. Attend sessions on enabling technology, the Internet of Things (IoT), breakthrough technologies, and much more.
3. Panelists provide guiding light during outdoor session.
At this year's SIL conference, a special session features panelists from the Illuminating Engineering Society (IES) and the American Medical Association (AMA), who will communicate their views on outdoor lighting and related policy. As you must know by now, conflicting views on potential health issues associated with outdoor LED lighting have stirred up some controversy in the industry, so this is a must-attend!
4. A blend of architectural beauty and lighting brilliance.
Launched in 2017, Lightspace California proved to be a hit with the architectural and lighting design communities due to its unique blend of inspiration and innovation. The West Coast was long overdue for a dedicated event for the lighting specification community. Lightspace California celebrates creativity in lighting, and offers a venue for architects and lighting designers to promote dialogue, collaboration, and the sharing of ideas.
5. Immersion in interactive workshops.
Take a deeper dive into industry hot topics with specialized workshops. IES and NIST committee members will help you set the bar for your SSL standards knowledge, while leading lighting and engineering consultants will help you boost your luminaire systems and lighting design experience. And there's still more — set your sights on these excellent educational opportunities.
6. Putting 'things' into perspective.
In case you missed it, IoT is beginning to permeate the SSL community, and the connected lighting and IoT track and the IoT Pavilion are the response to this rapidly developing sector. Get ready to network your way through the exhibit floor, learn about emerging smart, connected lighting technologies, and get answers to questions such as: How do I promote the value of connected lighting? How do we ensure security in the IoT? Where do we draw the line on privacy? ...and more.
7. Facts about forecasts and emerging markets.
We're not exaggerating when we say people wait all year to have the Strategies Unlimited LED market research presented in a clear and engaging way, highlighting the "why," the "who," and the "where's-it-going" in the next few years. Our analysts will bring attendees up to speed on the recent data and trends in several LED and lighting markets, focusing on general illumination, packaged LEDs, and horticultural lighting.
8. Investing in technology will drive applications forward.
The annual Investor Forum, sponsored in 2018 by Roth Capital, will feature presentations from companies offering exciting new products and services for the SSL industry, ranging from IoT to verticals such as horticulture and healthcare. In the past, we've seen companies such as Vital Vio, Cooledge, RayVio, and Fulham present or have representatives speak on market issues that will impact business considerations.
9. Honoring true-blue technology innovators and pioneering products.
The annual Sapphire Awards Gala dinner is a night of celebration and networking at an entertaining social soireé. The Sapphire Awards recognize the top advances and visionaries in the LED and SSL industry sectors, including the coveted Illumineer of the Year Award. This year's event also debuts the Rising Stars and Humanitarian honors. The festivities will take place aboard the RMS Queen Mary, a richly historic location brimming with vintage glamour.
10. Getting out on the floor.
If you need one more thing to love, well, the exhibit floor represents the intersection of LED technology and business. You'll get hands-on discovery time, with new product demonstrations, booth presentations, and opportunities to ask one-on-one questions about the products and vendors that best meet your needs.
Visit the Strategies in Light website to download the preliminary program and get additional details about speakers, workshops, tracks, and more. Register before December 15 for discount rates. Expect more from LEDs Magazine as we continue to seek out compelling news and information about the strategies and developments that are shaping the SSL industry prior to the events!