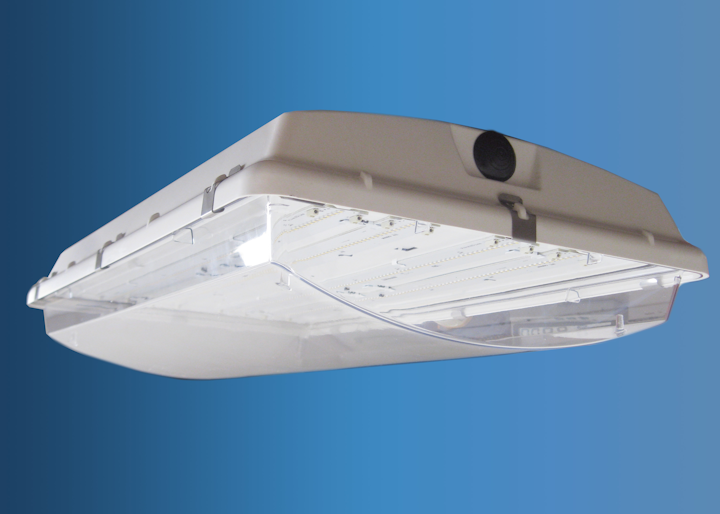 Combination of the Citadel Family of Enclosures in a SMALLER unit for tight Low Bay areas requiring Superior LED light. Compact Size: 26.6" Long, 14.5" Wide, 5.8" Deep. Designed for complete compatibility with LEDs. The 5VA housing includes a poured in place gasket with 316 stainless steel single part Lens Clips or Captive Latches seal the enclosure from hostile environments. Flat Board trays are captive and operate from either side of the unit. Trays are designed for use with Typical 0.95" or 1.60" Linear Zhaga Boards, as well as custom designs. Board Retention Clips Snap Boards Into Place Quickly. Retention Clips are scratch proof and include a conductivity inhibitor coating. Separate Driver and LED Board Mounting Surfaces help reduce heat and enhance the longevity of the units. (f1) rated tough diffusers resist breakage and reduce replacement costs available in water clear and FR50 Frosed to reduce glare of the LEDs. Mounting options include single pendant, dual pendant, v-hook, chain hang flexible ceiling mount, rigid ceiling mount. Utilizes off the shelf 1/2" fittings.
Request More Information
Fill out the form below to request more information about Citadel 4S.
---