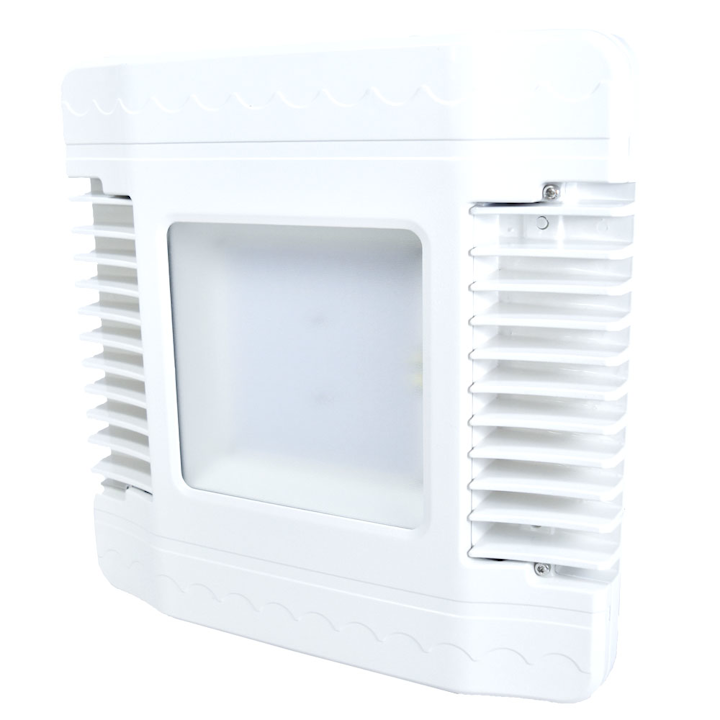 This LED Canopy Light is a super functional, long-lasting and perfect light for outdoor locations. They are ideal for the lighting design of gas stations, parking lots, buildings, walkways, entryways and much more. The UL certifications allow you to use it in a commercial project with total freedom. On top of that, the DLC certification proves this light has passed tests in longevity, stress, color, and is ready for its distribution.

Our LED Canopy light features a sleek, modern design and is carefully engineered to provide long-lasting, energy-efficient lighting with a variety of optical and control options for custom performance.

This canopy light is available at 100 watts and 150 watts. All the versions have an input of 100~277Vac, and an invigorating Cool White LED Color of 5700K. The white square appearance is perfect for modern commercial designs. Not to mention, the energy savings, long life and easy-to-install design of this LED canopy make it the smart choice for building-mounted.


Request More Information
Fill out the form below to request more information about Canopy Lamps - UL & DLC listed.
---