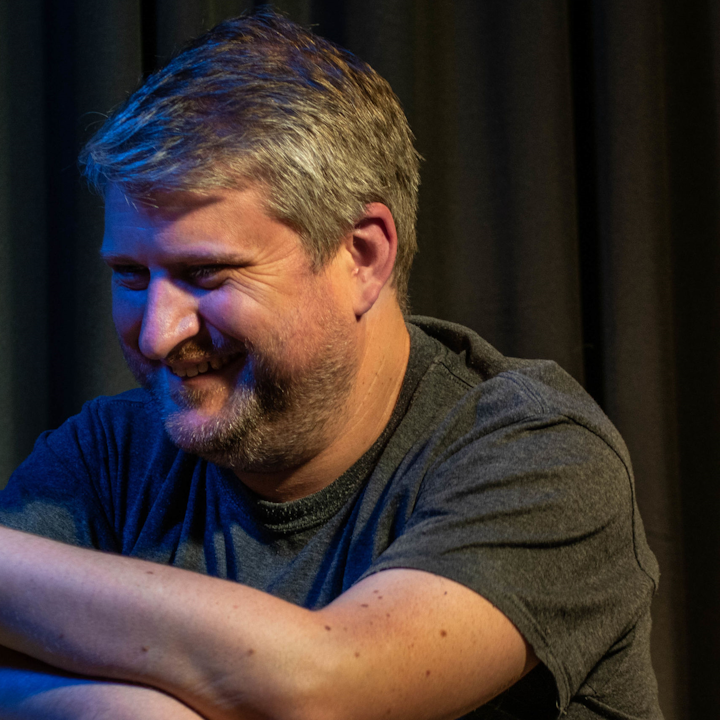 Each year leading up to the Strategies in Light conference, we at LEDs Magazine strive to highlight program content that meets some or all of the following criteria: strategic application of business insight to technical development; creative approaches to leveraging the digital capabilities of LED technology; or standards, programs, and scientific research that promise to aid the LED and solid-state lighting (SSL) in commercial development and business growth.
One of the most interesting aspects of the Strategies in Light lineup is its inclusivity of the entire LED and SSL supply chain, from product developer to lighting designer and specifier to executive management. Our initial Q&A in a series of Strategies in Light pieces centers on keynote speaker Thomas Paterson, director and partner at design firm Lux Populi. In his opening article on the conference, co-chair Bob Steele outlined the keynotes and the conference tracks and how they represent the event's theme, "Discover the opportunities of light." Paterson's CV and his presentation abstract fit right in — the Lux Populi design consultancy is built entirely around how a space is viewed and utilized, and designing the lighting to support that purpose while delivering an enhanced experience in the built environment. Such a holistic design view is one that has been touched upon by previous speakers such as lighting designer Nancy Clanton, who last year stated that layered lighting, along with lighting controls, could deliver an optimal experience while meeting design brief expectations. Based on his responses to the questions that follow, we have no doubt that Paterson will explore some creative ideas on the application of SSL in a variety of projects.
LEDs Magazine: Your upcoming Keynote at Strategies in Light is titled "Psychology of Light." What can you tell us about how human behavior influences your firm's project design approach?
Thomas Paterson: Ultimately the built environment is built to accommodate people, functions, work, entertainment, many things. People don't build a house because they want to own lighting; they build a house because they want to have a refuge from the world — or an embassy for their design business, or a place to party. So how does the lighting serve to provide them with a place to escape the world? Or impress a visitor? Or facilitate debauchery? That's the thing — we need to be asking what the purpose of a space is before we light it. There's a huge difference between the way people behave in a flat-lit bar and one with pools of light and elegant shelf lighting. And you can charge more for drinks in the latter!
So our approach starts with the purposes of the space, the stakeholders who it affects, etc., and then looks at how lighting can contribute. Branded environments are the most obvious ones — bars, retail, restaurants, hotels, etc. But we do a lot of psychology and behavioral thinking also for our pro bono work. How people feel asking for help is important; so is how volunteers feel engaging with them. Read faces well in a charity environment and trust is built, help is more effectively delivered.
LEDs: Many project outcomes rely upon factors such as visual comfort and acuity, including illumination levels, glare control, correlated color temperature, and lighting efficacy to meet energy-efficiency qualifications or human-centric standards such as WELL Building objectives. These are mainly based upon performance metrics. How do you balance those characteristics with the development of the human experience in a space?
Paterson: They're all interlinked, so balance is the right word. We need to recognize that some standards exist to set a minimum level of performance but may actually not perform as well as a well-thought-out design. For example, one of the biggest factors lacking in all lighting codes are questions of contrast. If you think about the difference between natural day and evolutionary night, the difference in color temperature (a current industry obsession) is about the fourth- or fifth-most important difference. Start with overall light level, of course — tens of thousands of lux versus a few lux. And then to contrast. Contrast is massive during the night, lit by candles, fire, or other early light sources for which we evolved. Why are there no standards for contrast in offices? Oh, sure, there are some cavity illuminance minima, but they address day only.
Generally speaking, we find that if we design for people first, all of the technical criteria naturally work out — or are revealed to be foolish oversimplifications of human and technical need. Where technical criteria are discretionary requirements, that's fine. Where we end up in conflict with code, it can be hard to reconcile.
LEDs: What would be on your "wishlist" for the solid-state lighting industry to address or provide, in order to achieve your project design goals?
Paterson: I would like to see technical lighting products suited to creation of night experience — emphasis on texture and contrast, as well as glare control. For example, warm dimming is great, critical in fact, for many environments, but we need narrower beam angles. Nighttime tonalities of light can be much more varied than daytime ones, so let's see more choice there, including reflected components of light, etc.
And then there's the decoratives front — not really a major focus of Strategies in Light, but it's a huge opportunity. At the moment, there are relatively few decorative luminaires that utilize the specifics of LED performance WITH EXCELLENCE. There are some which are neat and compact but reveal glary faces or source dots. There are some which are basically reworked fluorescent fixtures. And endless ones which use simulations of incandescent lamps.
What about something unique that creates great qualities of light, and is a beautiful object?
Join us at Strategies in Light, at the San Diego Convention Center, on Feb. 12, 2020 to hear the full breadth of Paterson's ideas on combining creativity of design with technical capability and insight into the impact of light on the human experience. Experience the full event from Feb. 11‒13, 2020, including the Sapphire Awards presentation aboard the USS Midway on Feb. 12.
Get to know our expert
THOMAS PATERSON, partner at Lux Populi, is known for schemes that achieve many goals beyond the basic functions of light, whether it's careful consideration of wildlife or social change in important environments. Paterson's background in both architectural lighting and engineering combines with an interest in psychology for compelling projects — and presentations.